If you cannot find what you are looking for please let us know and we will try and answer your question.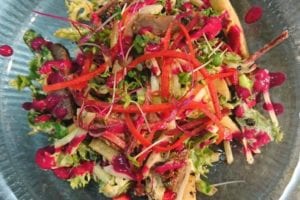 This light, healthy and most of all summery recipe comes courtesy of guest chef Awanish Roy who is the Executive Head Chef of Saffron Summer.
He says, "this is a very simple and quick dish to make and can be made within minutes. The pigeon can be replaced with chicken depending on your personal preference. I have just introduced this dish at my restaurant, Saffron Summer and it has already become the best seller."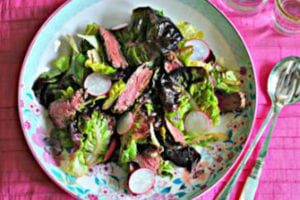 Kerala style seared steak served with radish and mustard salad
Courtesy of Sheba Promod from Absolute Indian Cookery Classes.
Inspired by a Kerala pepper fry, this simple and succulent beef salad makes a great lunch or light supper. The bittersweet warmth of the beef and dal's nutty tones act as a great pick-me-up during what appears to be a monsoon summer for us!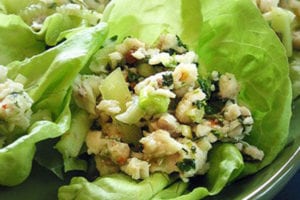 This spicy fish and cucumber salad is a Southeast Asian dish with a contrast of different flavours including sweet, sour, spicy and savory all mixed together.  This salad is made from plain white fish which is used as the base of the recipe and strips of cucumber are thrown in for a sweet and cool crunch.  You can add as many chillies as you like to give the dish a spicy edge.