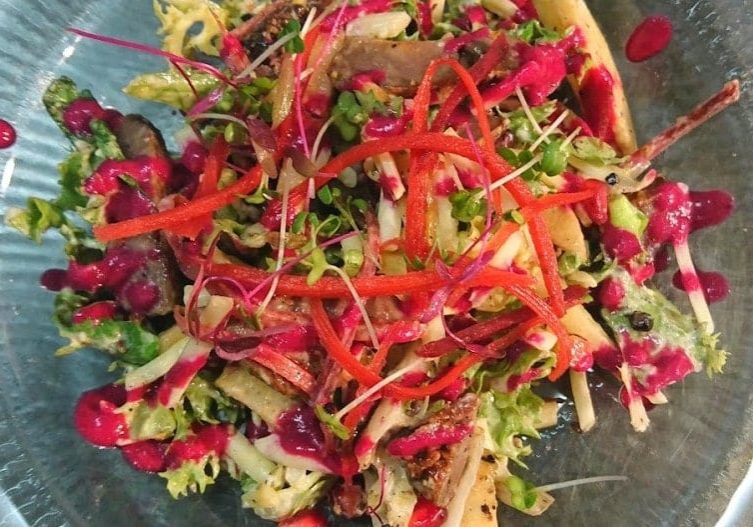 This light, healthy and most of all summery recipe comes courtesy of guest chef Awanish Roy who is the Executive Head Chef of Saffron Summer.
He says, "this is a very simple and quick dish to make and can be made within minutes. The pigeon can be replaced with chicken depending on your personal preference. I have just introduced this dish at my restaurant, Saffron Summer and it has already become the best seller."
So perfect if you are looking for a lighter meal and something quick to prepare.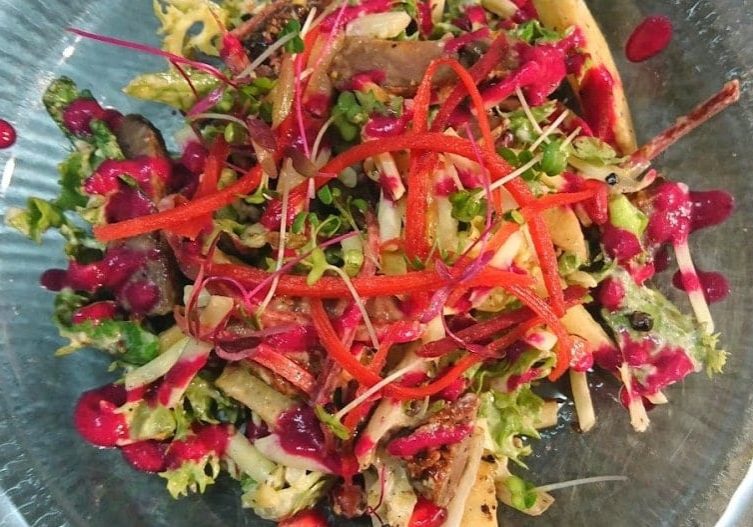 Marinate the pigeon breasts in yoghurt, paprika powder and salt and leave aside for a couple of hours. Make a dressing of the honey, mustard, black peppercorns and olive oil by mixing them in a bowl.
Cook the pigeon on a grill for about 3-4 minutes till evenly cooked on both the sides. Allow it to cool for a couple of minutes and cut into thin slices or any other cut of your preference. Mix it with the salad leaves and the dressing, dish it in a bowl and sprinkle the grated cheddar on top.
Ingredients for
Pigeon Salad
8 x Pigeon Breasts
2 x tablespoons of Greek Yoghurt
1 x teaspoon of Paprika Powder
Salt ½ tsp
Salad Leaves 30g
2 x tablespoons of Honey
1 x teaspoon English Mustard
Black Peppercorn ½ Tsp
Olive Oil 1 Tsp
Grated Cheddar 1 Tbsp
Links to other recipes and useful information about this recipe:
For more information about the menus of Saffron Summer, you can take a look at their website by following the link below: