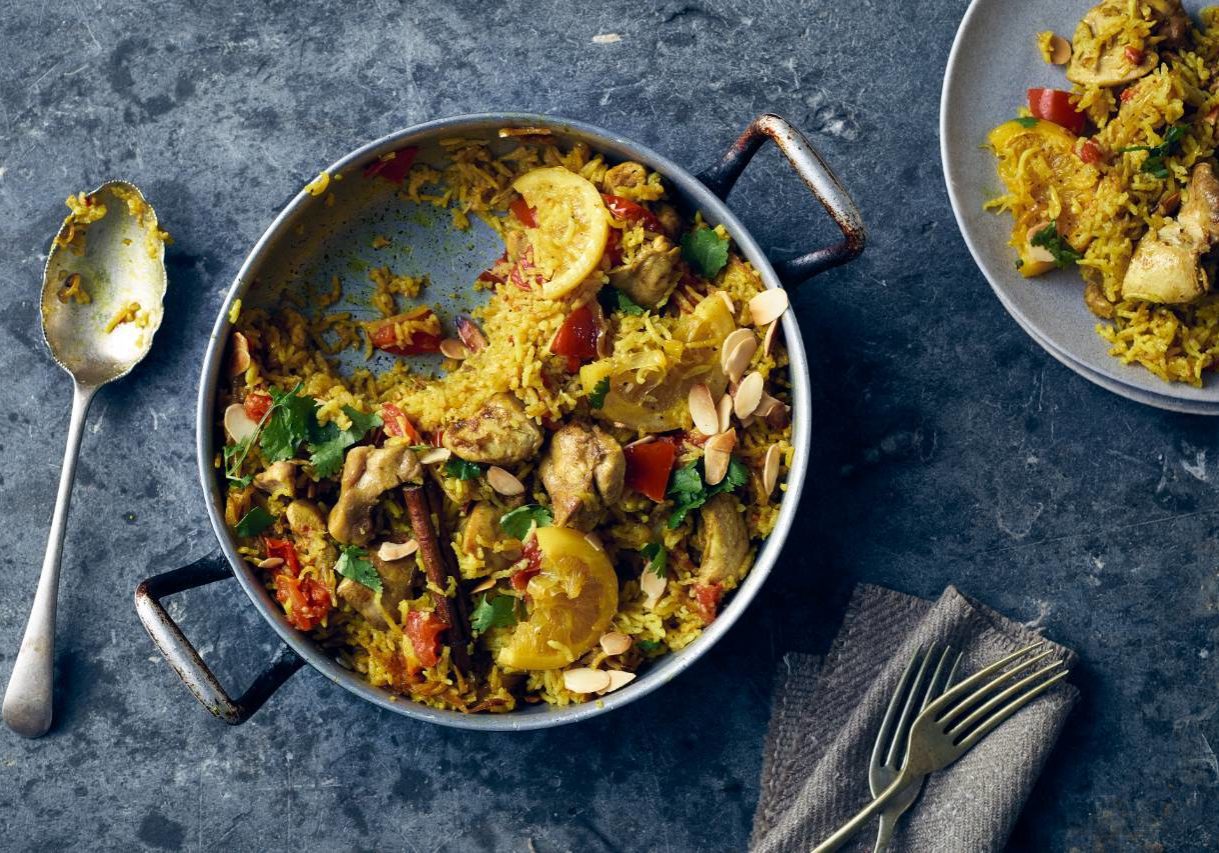 Today's recipe is a new take on a classic Indian dish that everyone should try. This Chicken and Lemon Biriyani recipe comes to you courtesy of Opies and is the perfect family meal for 4.
Not too spicy but still with plenty of interesting flavours we love a biryani and this version adds a nice lemony twist that you can vary depending on your own personal tastes.
Give it a try and let us know how you go on.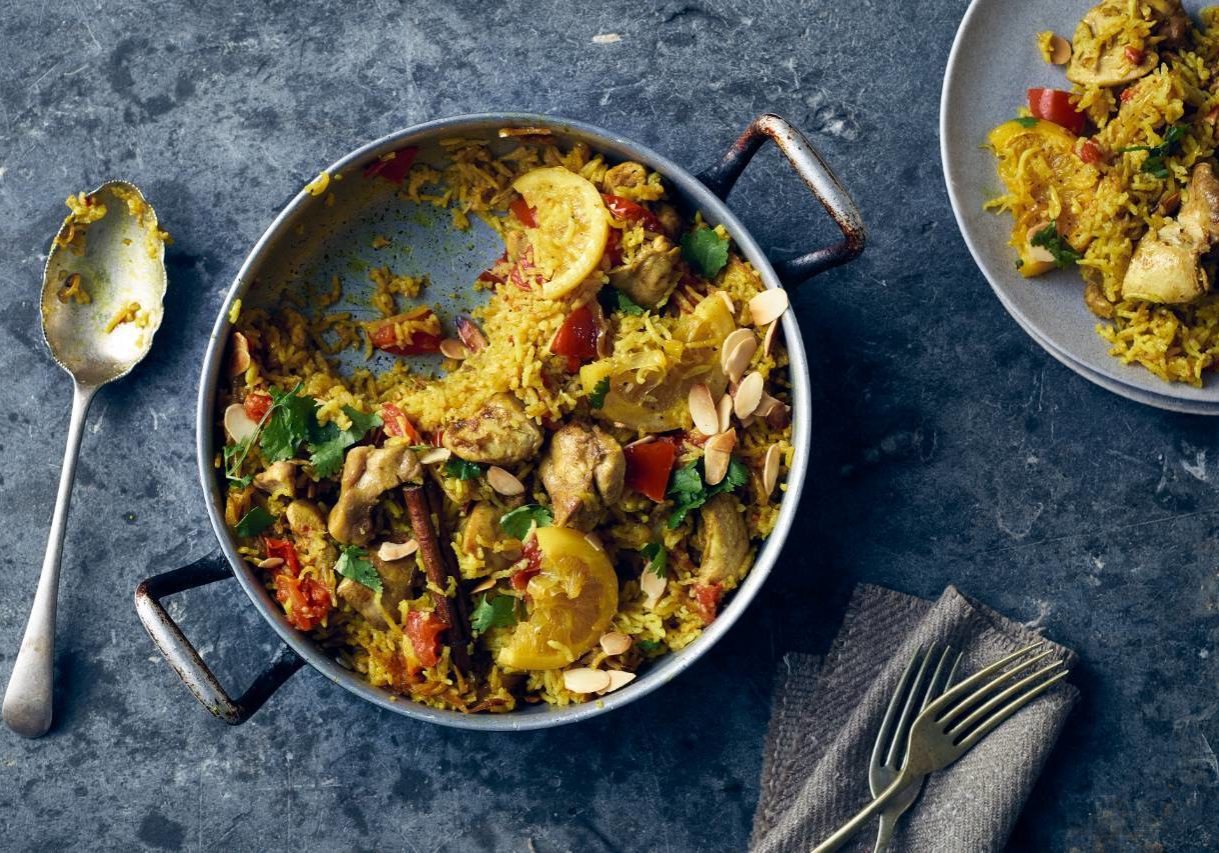 How to Make
Chicken and Lemon Biriyani
Serves 4
Preparation time:  45 minutes
Allergens: Sulphites. Check ingredients labelling for curry powder (for mustard) and chicken stock (may contain celery and gluten) 
Method
Firstly, soak the rice in cold water for about 30 minutes. Then rinse and drain. 
Meanwhile, gently fry the onion and garlic in the olive oil until soft. 
Now add the chicken, curry powder, cumin, turmeric, cinnamon and bay leaf and continue frying for a couple more minutes. 
Add the sliced lemon, ginger, drained rice, and continue frying for a couple more minutes over a low heat. 
Finally add the chopped tomatoes and hot chicken stock. Bring to a rolling boil, pop a lid on and cook for another 5 minutes. Turn the heat off, do not remove the lid. Cover with a tea towel and leave to stand for 15-20 minutes before serving. 
Chop a little fresh coriander and lightly toast a few almonds. 
Sprinkle your garnish over the top just before serving.
Pro cooking tips: Any chopped nuts would be a fantastic garnish. For a creamier addition try cashews or walnuts.
Ingredients for
Chicken and Lemon Biriyani
For the Biriyani
1 x large onion, finely sliced
2 x garlic cloves sliced
6 x skinned and boned chicken thighs cut into 3
5 x Opies Lemon Slices
2 x pieces of Opies Stem Ginger finely chopped
2 x tablespoon medium curry powder
1 x small cinnamon stick
1 x teaspoon ground cumin
1 x teaspoon turmeric
2 x bay leaves
2 x tablespoon olive oil
250g basmati rice
3 x tomatoes roughly chopped
700ml hot chicken stock made using a chicken stock cube
For the Garnish
Small bunch of fresh coriander
Handful of toasted almonds
Links to other recipes and useful information about this recipe:
Bennett Opie is one of the oldest, private family-owned food companies in the UK and is based in Sittingbourne, Kent. For over a century Bennett Opie Limited has endeavoured to create, produce and distribute high quality products that include a wide range of cocktail products, speciality pickles, chutneys, olives, ginger, luxury fruits, sauces and compotes under the Opies brand. 
You can find out more about them by visiting their website and following them on social media @opiesfoods
Note: Curry Culture has no affiliation with Opies and we have not been paid for this post. They shared their recipe and we shared it with you it's as simple as that.