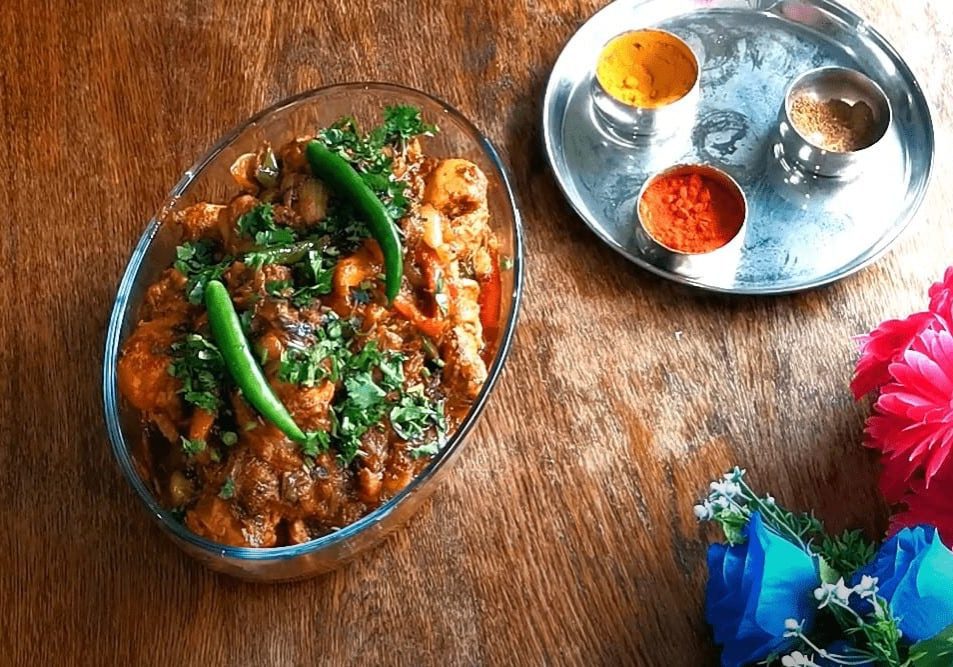 This Chicken Jalfrezi with a twist comes from Guest Chef Syed Ahmed who shares his version of the ever popular recipe, this time with chicken drumsticks.
Using some popular ingredients from companies such as Pataks, don't be overwhelmed by the long ingredient list, watch his video and you will see that this recipe is one all of you should be able to follow and enjoy.
You can vary the heat level by adding less green chillies, but as it is a Jalfrezi it should have plenty of heat in my opinion. You can follow Syed on his YouTube channel where he has plenty of BIR style recipes and other cookery tips and advice.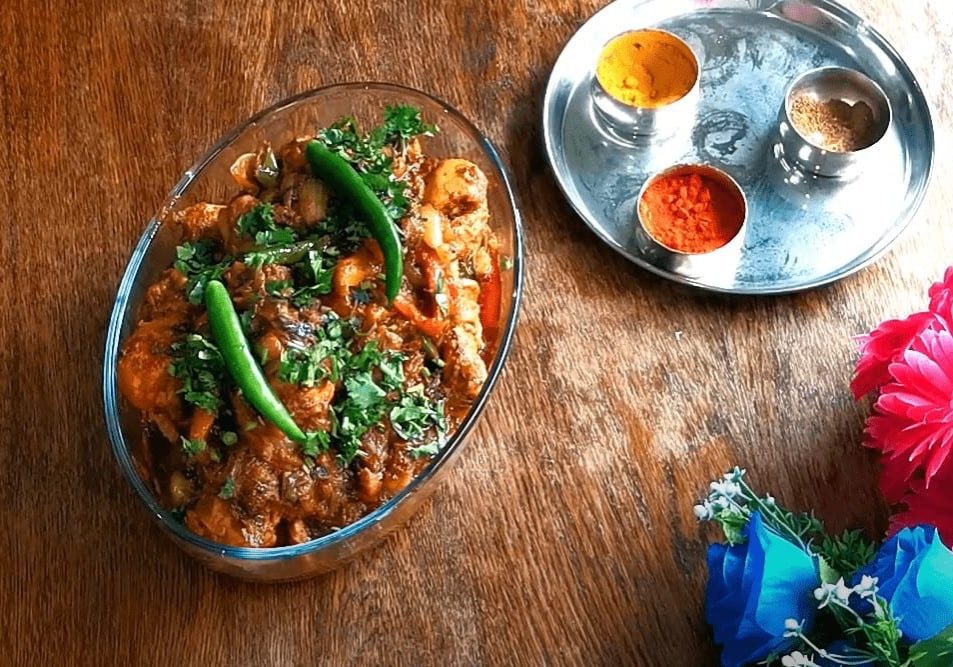 How to Make
Chicken Jalfrezi
Cooking Method
If you don't fancy watching the video (but we think you should) you can follow these instructions supplied by Chef Syed…
To prepare the chicken drumsticks
Add the chicken and all of the spices into a mixing bowl and mix together with your hands. Make sure the chicken is coated well and then leave for at least 15 minutes.
Layout the coated chicken drumsticks on a grill pan lined with foil and lightly brushed with oil. Put the try into the oven at 180 degrees to cook the drumsticks.
To prepare the Jalfrezi sauce
1. Add the cooking oil and butter ghee into a heated pot
2. Add the whole garam masalas
3. Add the garlic-ginger paste
4. Add chopped onion
5. Add the salt to taste
6. Let it cook until the onion has soften
7. Stir it occasionally, make sure the onion doesn't burn, cook it on low medium heat
8. If the onion has not soften and its too dry, add some water
9. When the onion has soften, add tomato puree and tomato ketchup
10. Let it cook for 1min then add the chunky sliced onions & bell peppers
11. Add the Kashmiri paste
12. Add the spices (mix curry powder, red chilli or paprika, garam masala powder along with fenugreek leaves.
13. Fry the spices for few seconds and add some water and let it cook on high heat
14. Add some green chillies
15. Add the chickens, add also the gravy from the grill pan. 16. Let it cook for few seconds
17. Add the garam masala powder, spring onion and fresh tomatoes 18. Let it cook on medium heat for 1-2mins
19. Now add the leftover gravy from grill pan. If there is not much gravy left, add hot water about 1-2 cup.
20. Let it cook on high heat for 5-6min
21. Add some freshly chopped coriander and enjoy your dish.
Ingredients for
Chicken Jalfrezi
For the Chicken Marinade
Chicken – 1kg 
Salt to taste – ½ teaspoon 
Coriander powder – 1 x teaspoon
Cumin powder – 1 x teaspoon
Turmeric powder – ½ teaspoon
Red chilli powder – 1 x teaspoons
Garam masala powder – ½ x teaspoons
Garlic-ginger paste – 1 ½ x tablespoons
Lemon juice – 2 x tablespoons  
Fenugreek leaves – 1 pinch 
Crushed black pepper – 1/2 teaspoon 
Kashmiri paste – 2 x teaspoons
Tandoori/tikka paste – 2 x teaspoons
Cooking oil/ mustard oil – 3 x tablespoons
For the Jalfrezi Sauce
Salt to taste – 1 teaspoon
Chicken Drumsticks ∙ 1 kg 
Cooking Oil – 80 ml 
Chopped Onion – 250g 
Ginger – Garlic Paste – 2 x tablespoons
Mix Whole Garam Masala (1-2 bay leaves, 1-2 cinnamon  sticks, 1-2 cardamom pods, 4-6  black peppercorns)
1 x star anise
Butter Ghee – 1 x tablespoon
Water – 1 x cup  
Whole Onion – 1 cut into chunks
Red Pepper – 1 cut into chunks
Mix Curry Powder – 1 x teaspoon
Chilli Powder – 2 x teaspoons
Tomato Puree – 1 x teaspoon
Tomato Ketchup – 2 x tablespoons  
Garam Masala Powder – ½ x teaspoon
Tomato – Half chopped into cubes 
Kashmiri Paste – 1 x teaspoon
Fenugreek Leaves – Small handful  
Spring Onion – 2 x chopped  
Green Chillies  – 4 x chopped  
Links to other recipes and useful information about this recipe:
You can find more of Guest Chef Syed's recipes on his YouTube Channel