When your restaurant has a great ambience, fantastic food and outstanding customer service but is missing the actual customers, your marketing strategy – or lack thereof – could be the problem. But do not despair, we are here to help you succeed! Here is our essential guide to restaurant marketing.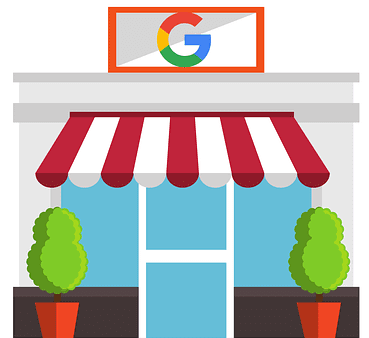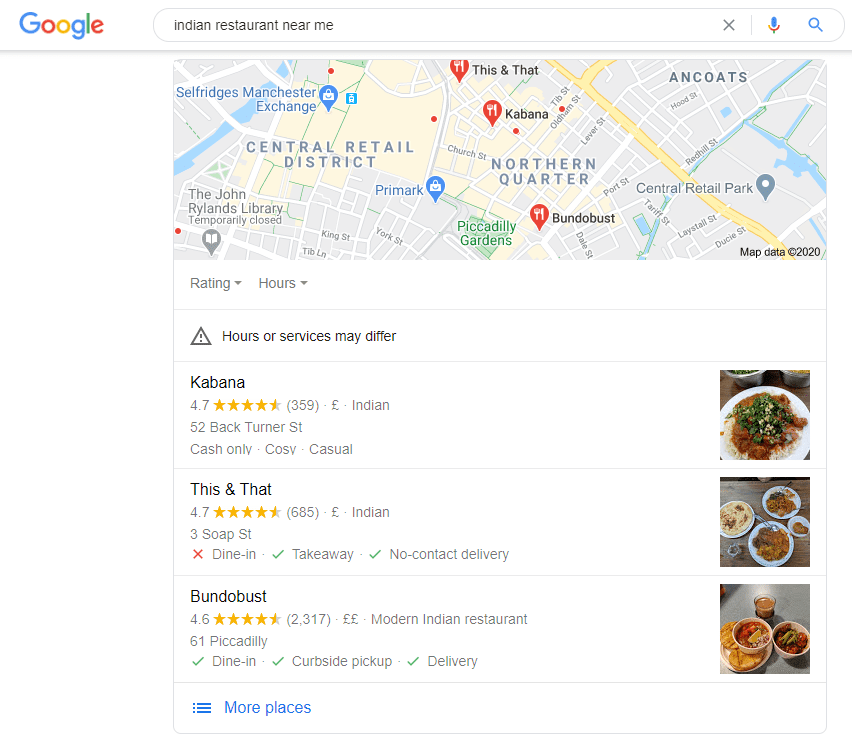 Think With Google Research shows that almost 60% of Millenials start searching for a restaurant just an hour before they go to have a meal, which makes it very important for businesses to optimise their online presence in order to capture these potential customers while they are weighing their options. Even if you don't have a website yet, you can still list and get visitors from your Google listing.
Google My Business is a free tool that enables your restaurant to manage its online presence on Google Search and Maps. Having a listing makes your restaurant discoverable, so the information that you add should be as accurate and complete as possible – you can manage things like your name, location, opening hours, contact details, attributes ("free wifi", "wheelchair accessible") and reviews. Google My Business also allows you to link directly to your website and its specific pages, like the menu or the option to book a table.
Add images to your listing
Attract more people by uploading photos of your most popular dishes as well as your restaurant interior, so that every person that searches for or finds you on Google will have an immediate impression of what they can expect when they visit.  According to Google, businesses with photos attract 35% more clicks and 42% higher requests for driving directions in Google Maps, so don't miss out on any potential guests and add some great photos to your listing.
Tell people what's happening
Google My Business gives you the option to create posts, which you can use to tell your guests about upcoming events and promotions - this can be a big help in driving visits both to your website and then your restaurant.
Love them or hate them, managing your reviews is vital – it allows you to build trust by demonstrating that your customers' opinions are valued. You can thank satisfied customers, and if you receive a negative review, you should also reply in order to show that you take them seriously. However, it is best if you do so in a courteous way to avoid appearing unprofessional, unless of course they are being blatantly rude and then you can ask Google to remove them.
When potential customers are looking at your restaurant's website, what they are trying to decide is should I visit? Meaning: they are looking at the food, the vibe and the price range. So you need some great food and interior photos, have clear menus showing prices and these should be easily accessible on your website, together with a simple way to book a table or call you.
It's great to have a description of the general style of your restaurant, but large paragraphs of text about its history and founders should be secondary, they may read these after getting hooked, but it's the pictures and the prices that do the selling – plus make it easy to use so they don't get annoyed by technology. One restaurant that has a great website layout is Mughli. Its neat and modern design with clearly divided sections provides a simple overview of the main information you're looking for when you're weighing up your dining options.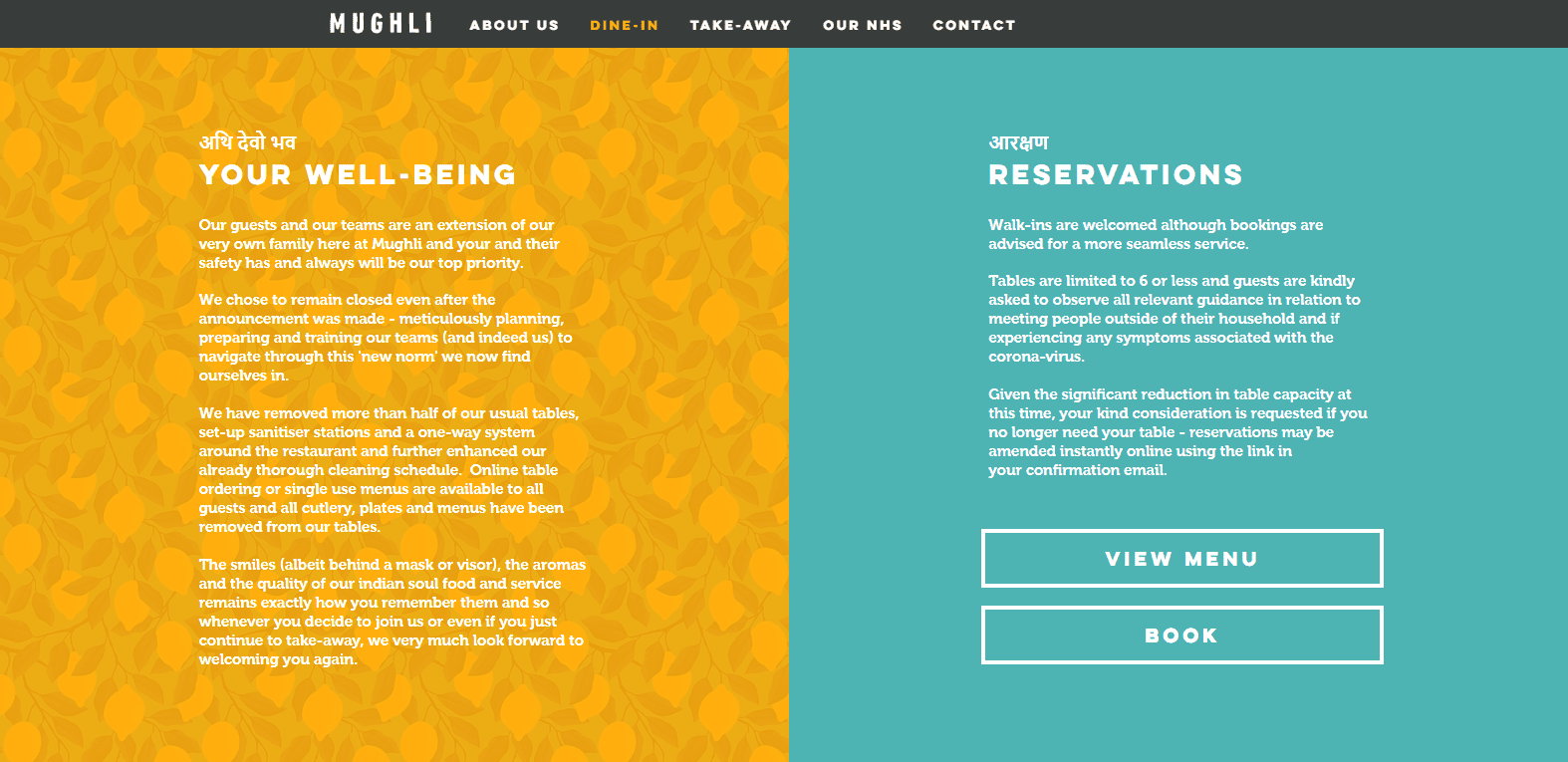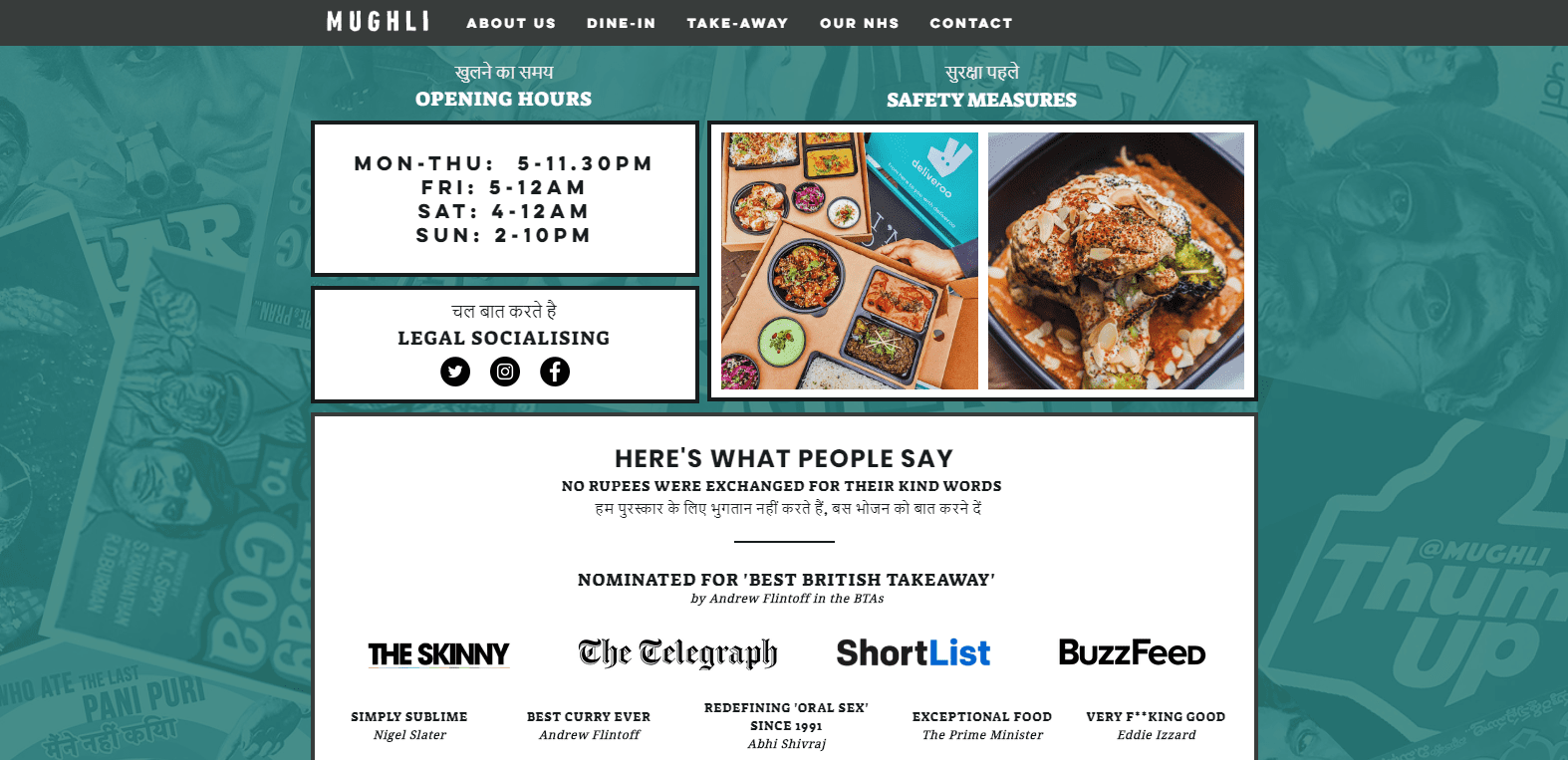 Statistics show that mobile internet usage now exceeds desktop usage, particularly for restaurants. When someone is out and about and wants to find a nice restaurant in the area, they are likely to do a quick Google search. If that takes them to a website which is not mobile-friendly, they will have to do the extra work of zooming in and scrolling endlessly, they will be put off quickly and they will dump your site and move on. Google also considers mobile-friendliness as a main factor in its ranking, so it is critical for your restaurant to be really easy to use on a smartphone in order to attract more visitors.
The best strategy to achieve a better mobile site is to implement a responsive design. A responsive site responds, as the name suggests, to the screen size of the device it is accessed on. Pages and images are automatically resized to fit your customer's screen, so only one website is necessary.
An example for a great, straightforward mobile website is Chettinad Restaurant in London and Leicester. Its mobile site gives a short section of general information, a simple way to make a reservation, the menu and a gallery of dish photos all on the main page in an order that seems suitable, and all additional pages can be easily located.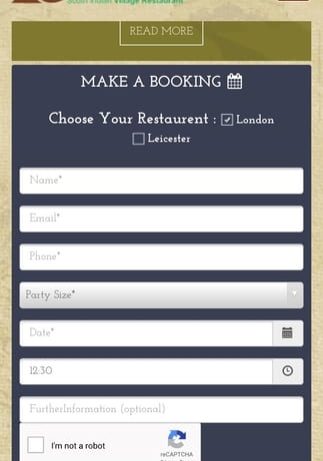 Work hard on your customer database
A key tool to help you bring back customers to your venue is establishing a communication channel that allows for regular engagement with them. You can let them know about offers, new menus, special events and so on.
By encouraging people to sign up for your news feed, either on your website, social media and in person, you can slowly build a loyal following and these are the guests who will be most valuable to you. Customers that express interest in regular news updates, will be your best shot at success, since they are the ones that already like what you do and are more likely to come back. Other than discounts, loyalty schemes are a great way to encourage customers to return to your restaurant for another meal.
Here you see a Newsletter example from Ambrette Restaurant.
Of course once you have a database you need to setup an email marketing system that is easy to use, but there are plenty on the market such as Mailchimp, MailPoet and so on.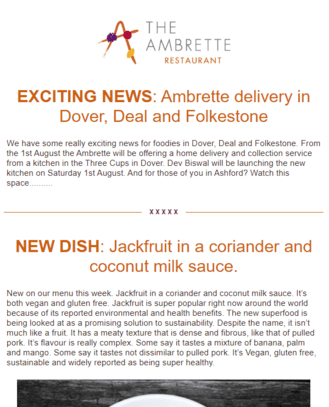 Make use of your social media accounts and update them regularly
It's great for your restaurant if you have one or two social media accounts but don't set them up and then never use them; the most popular platforms are Facebook, Instagram and Twitter.

Getting the best out of your Facebook page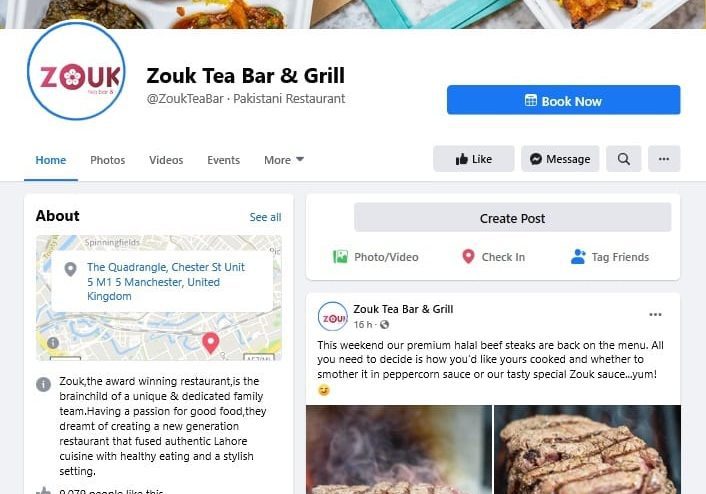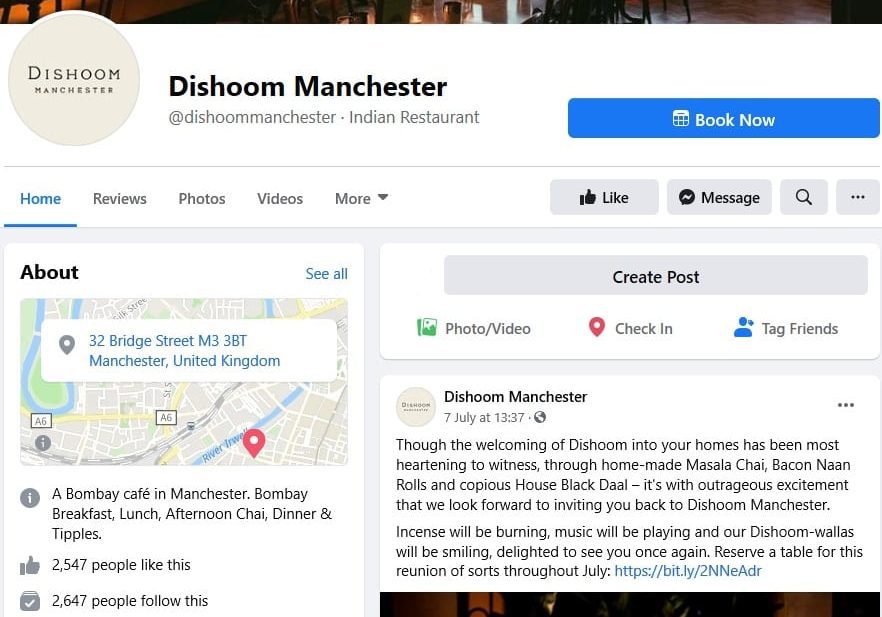 If you are on Facebook (which you should be), your restaurant's page should be well-organised to enable easy navigation for users.
Choose an engaging profile and cover photo that make you easily recognisable and edit those to fit the current dimensions on the page.
In addition, you can utilise the call-to-action button at the top of your page wisely – a title like "Book Now" with a link to your website makes it much easier for a potential customer to make reservations.
Visual content is up to forty times more likely to get shared than other types of content, so your restaurant could benefit greatly from sharing frequent posts depicting, for example, dishes or restaurant interior. Great-looking photos will attract previous guests that have liked your restaurant as well as potential new ones.
You should keep your page updated regularly – post at least a few times a week.
If you have important content you would like to highlight, be it promotions, updates or upcoming events, you can pin a post to the top of your page, making it one of the first things a visitor sees.
By enabling the option to message you privately, you are making it easier for people to get in touch with you concerning any questions they might have.
And if your budget allows it, you can also create Facebook ads that reach a certain target audience and generate more attention for your restaurant this way.
An example for a great Facebook page is Zouk Manchester, with pages, events, visual material and contact details all very attractive to look at and easy to navigate.
Dishoom Manchester also has a great page that includes great photos, a clean layout and all of the important contact details.
You can find another one of our articles on effective utilisation of Facebook pages here.

We're in the age of Instagram
A great Instagram page is a powerful tool for restaurants. On average, people between the ages of 18 and 35 are spending five whole days in a year looking at photos of food on Instagram. Posting some great images of the food you are offering will attract audiences more than any description you could give.
Hashtags should be used wisely – come up with a signature hashtag specific to your restaurant that you can use on every post, and then add a few appropriate trending hashtags that will drive a larger audience to your page. Be sure to also add a location to each of your posts, to make users aware of where they can find you.
Another thing you can do is interact with people that repost you or mention you in posts or stories in order to demonstrate that you are keeping in touch with your customers and appreciate their attention.
Bundobust, for example, are doing a great job with their Instagram page, as well as Vermilion, who are interactive with their posts and stories and add the occasional competition to their page.
Many venues (Zouk again) have created striking backdrops in their restaurants where people can stop just to snap a photo as they come in and out. It's all about the theatre of visiting as well as the food!
Speaking of Instagram: another way to promote your restaurant could be to approach one of the many food bloggers out there; they usually have a larger audience where they are based and could attract a lot of potential guests to your restaurant. Some might mention your restaurant in exchange for a meal, while larger influencers will often charge you for a post or story. But it is always worth a try! The ones that approach you might of course just be after a freebie, so pick and choose the ones that act professionally and be wary of those that approach you - ask a few questions about who their followers are to see if they match your idea of a good customer.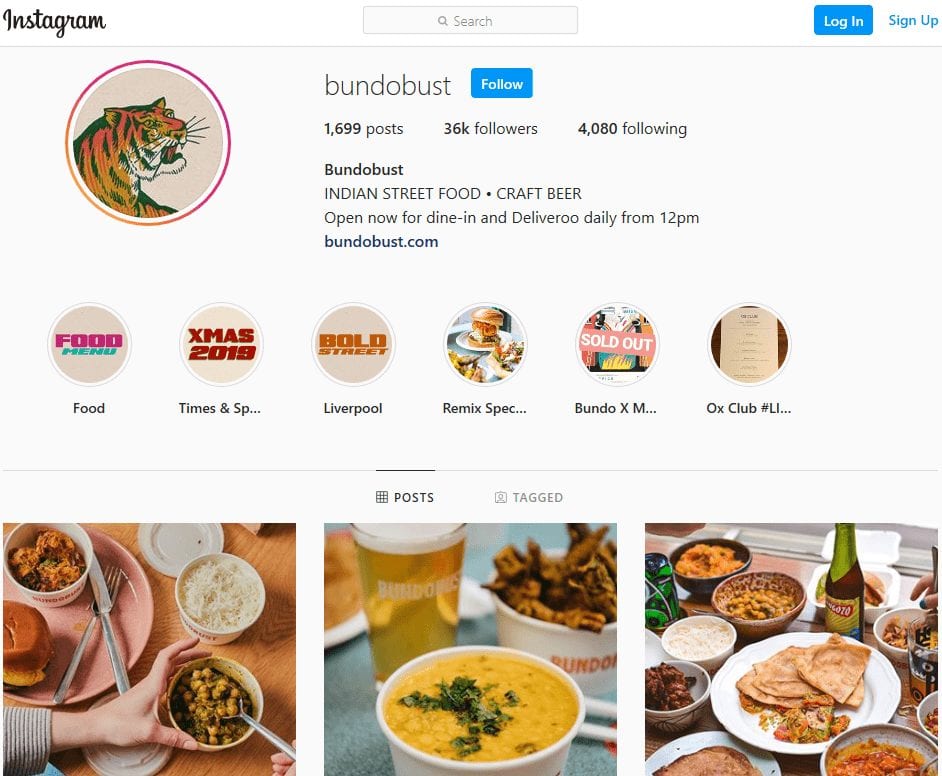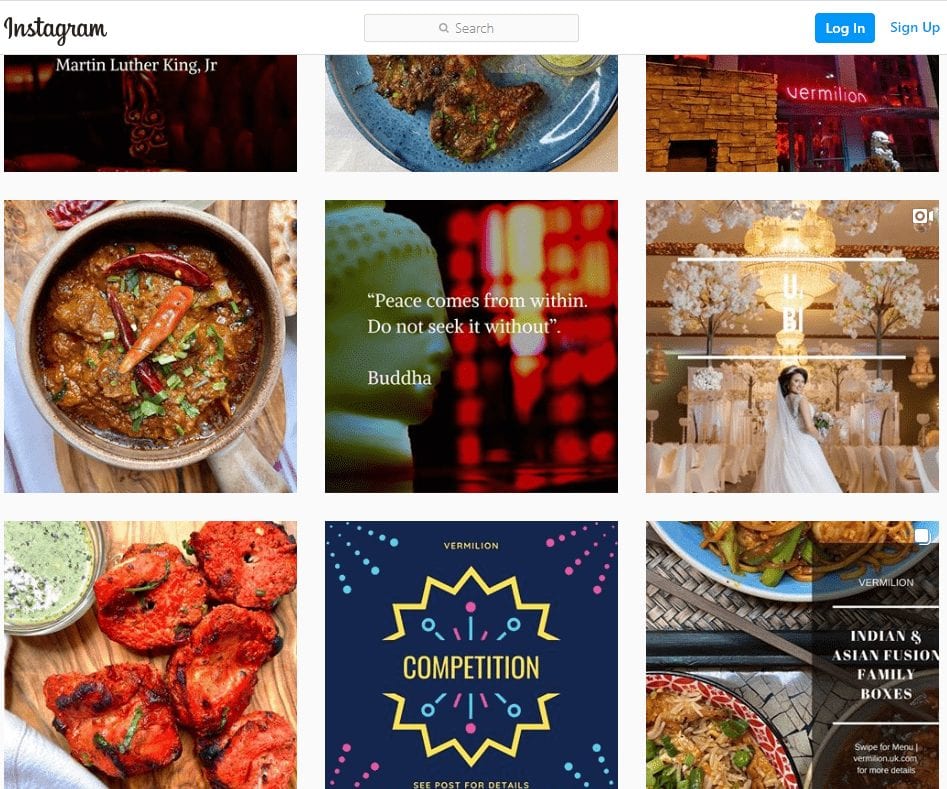 Using Twitter the right way
Many of the same key points listed for Facebook and Instagram apply equally to Twitter: first of all, use a good profile and cover photo. Consistency is the key here: using the same kind of images and logos across all platforms ensures that your brand is easily recognisable and will be remembered by customers. It's a good idea to occasionally change the designs in correspondence to special events like, for example, Christmas or Valentine's Day.
If somebody tweets about an experience in your restaurant, make sure you acknowledge them by replying or retweeting their post. Jump into relevant conversations. Post appealing photos of your food, promote discounts and competitions, and be interactive overall. It is important to keep a balance though, so make sure your page is not only loaded with offers, but equally with customer conversations, some retweets, photos and relevant news. Don't be scared to ask for feedback ("How do you like our new menu item? We'd love to hear your opinion!") or to use some relevant hashtags.
An example for a great Twitter page that is utilising all of the above is Mowgli Street Food.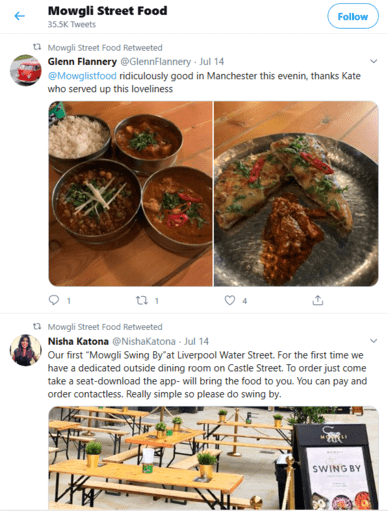 If you have recently won an award, held a charity event, undergone a refurbishment, reached a noteable milestone or introduced some new guidelines and safety measures during the occasional global pandemic – let people know about it! You can do so on your social media, in your newsletter and on your website, and you can also contact bloggers and journalists that have previously written articles and posts on restaurants in your area. On Curry Culture, we offer free PR to restaurants that wish to get their news out there, so do not hesitate to contact us.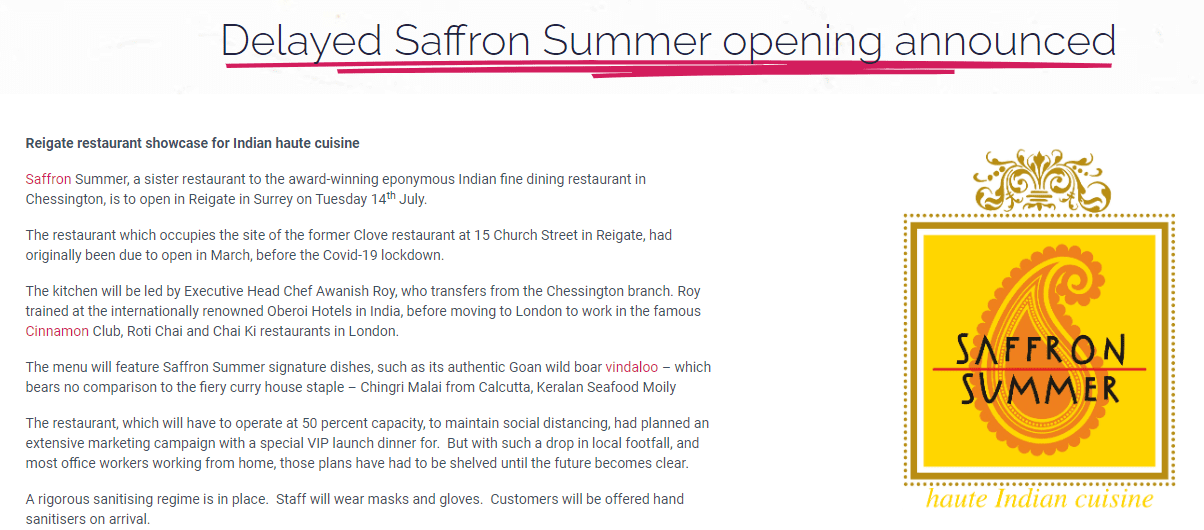 Regular Effort Will Pay Off
If you stick to this small guide of restaurant marketing essentials, you should hopefully see your business boom but remember it takes constant effort; you need to have someone assigned to manage this vital part of your business, you can't just do it once or twice and hope that is enough, a strong marketing message that is updated every week is essential.
Marketing your restaurant is an effort...
... and if you need any help managing your strategy, we are here for you. Feel free to get in touch!