If you cannot find what you are looking for please let us know and we will try and answer your question.
This Lamb Rogan Josh Recipe,  courtesy of Guest Chef Ed Holston, takes the takeaway and restaurant  favourite, and elevates it to a whole new level. 
This dish has a lot in common with its neighbours from elsewhere in the North of India. It's rich and meaty, salty and very comforting. As well as being subtle in all the right ways to showcase its depth and breadth of flavour.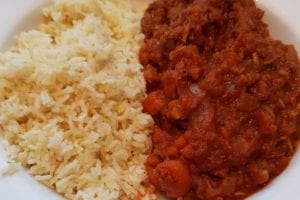 We are often asked "what's a good curry for slimmers?" This for me is a slightly mis-leading question as many curries are not fattening, it is often all of the items you eat alongside them that can make the meal less healthy.
Anyway enough preaching, here's a great Lamb Rogan Josh recipe from Debbie Robinson of Slimming World and this shows you how with a few tweaks to the ingredients and cooking method you can enjoy a curry and still stick to a healthy eating plan.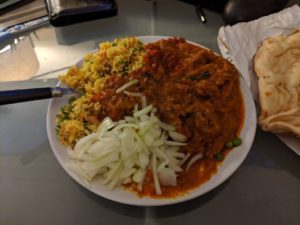 Rogan Josh may not sit with Kormas and Masalas in the top tier of British curries, but it surely comes in on the second rung. It's a mildly spicey curry which combines a smokey and sweet taste that usually has tomatoes, that's about it, deviation isn't really necessary. Yet Wilesden's Bombay Kitchen in north west London took a very different approach. This isn't to say it was bad, it just wasn't what I ordered. The curry I got was all smoke, nothing else, the smokey flavour was so intense it reminded me of barbeque sauce rather than a mild curry, and there were no chunks of juicy tomato either. The…