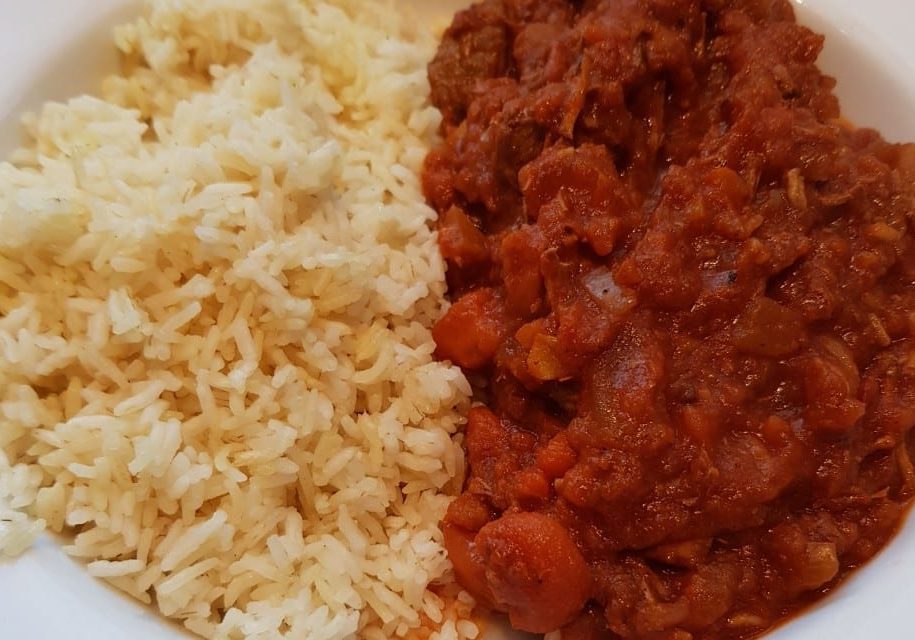 We are often asked "what's a good curry for slimmers?" This for me is a slightly mis-leading question as many curries are not fattening, it is often all of the items you eat alongside them that can make the meal less healthy.
Anyway enough preaching, here's a great Lamb Rogan Josh recipe from Debbie Robinson of Slimming World and this shows you how with a few tweaks to the ingredients and cooking method you can enjoy a curry and still stick to a healthy eating plan.
We have added two options for rice, a more traditional pilau rice or a cauliflower rice.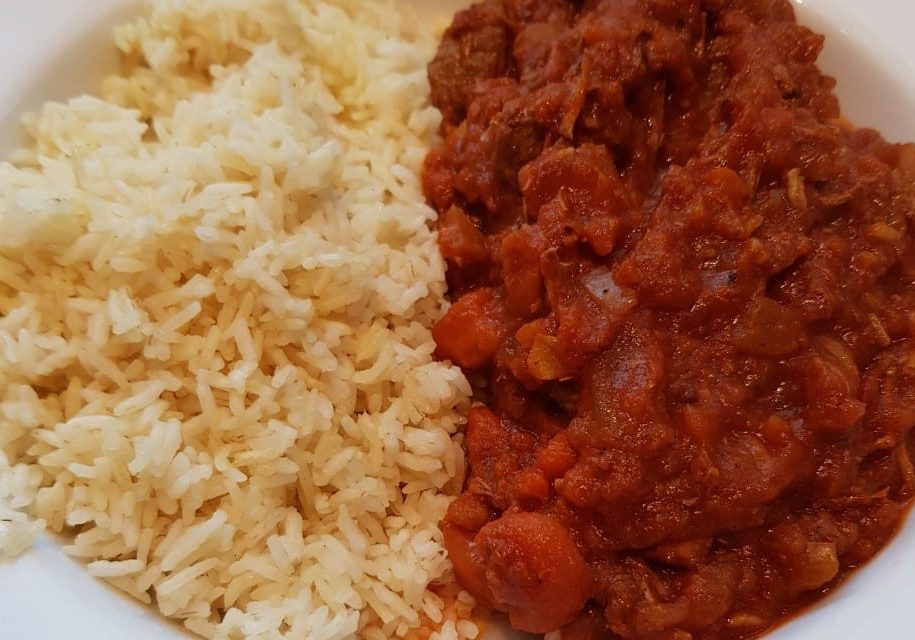 How to Make
Lamb Rogan Josh for Slimmers
Serves 4
Spray a non stick casserole with the cooking spray and heat over a medium to high heat. Add your lamb and brown for 4 or 5 minutes. Set aside the lamb.
Add your onions and 2 tablespoons of water and reduce the heat and cover to simmer for 10 minutes until the onions are soft. Stir regularly.
Add the garlic, ginger and all of your spices. Stir fry for 3 minutes and then add your lamb back in. Stir fry for a further 3 minutes.
Stir in the tomatoes, stock, carrots, swede and season to taste. Bring to the boil.
Cover with a tight fitting lid, reduce the heat and simmer gently for 1 1/2 hours until the lamb is very tender. Check the contents haven't dried out too much during the simmer.
When nearly ready to serve make your cauliflower rice by pulsing the florets in a food processor until they look roughly like rice. Place them on a large flat frying pan on high heat with the cumin seeds and toast for 1 minute. Toss them often and spray with the cooking spray. Stir fry for 5 or 6 minutes.
Sprinkle the chopped coriander over your Lamb Rogan Josh and serve together with a light salad or raita.
An alternative to the cauliflower rice is the Slimming World pilau rice made with cinnamon, cloves and bay leaves.
Soak 350g of rice for 10 minutes. Pre heat your oven to 190 deg C.
Spray an ovenproof saucepan with the Fry Light and when hot add a cinnamon stick, 5 cloves and 2 bay leaves. Fry for 1 minute.
Drain the rice and add to the pan. Stir so it has a covering of oil. Add 500ml of chicken stock and bring to the boil. Fit a tight lid and place in your pre heated oven.
Bake for 15 minutes until the rice is cooked through and tender.
Ingredients for
Lamb Rogan Josh for Slimmers
For the Lamb Rogan Josh
low calorie cooking spray
600g lean lamb steaks, all visible fat removed and cut into bite-sized chunks
2 large onions finely and chopped
3 garlic cloves, crushed
2cm piece of fresh root ginger, peeled and grated
1 cinnamon stick
1 teaspoon chilli powder
1 teaspoon paprika
1/4 teaspoon crushed cardamom seeds
2 tablespoon curry powder
400g can chopped tomatoes
600ml lamb stock
2 x carrots, cubed
1 x swede peeled and cubed
a small handful fresh coriander, chopped to serve
For the Cauliflower Rice
800 cauliflower florets
1 x teaspoon cumin seeds
For the Pilau Rice
Fry Light
1 x cinnamon stick
5 x cloves
2 x bay leaves
350 g long grain rice
500ml chicken stock
Links to other recipes and useful information about this recipe:
The recipe has been reproduced with the kind permission of Debbie Robinson at Ashton on Mersey Slimming World.
Visit her Facebook page to find more great recipes and healthy eating advice.