If you cannot find what you are looking for please let us know and we will try and answer your question.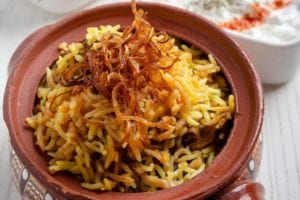 This Lamb Rogan Josh Recipe,  courtesy of Guest Chef Ed Holston, takes the takeaway and restaurant  favourite, and elevates it to a whole new level. 
This dish has a lot in common with its neighbours from elsewhere in the North of India. It's rich and meaty, salty and very comforting. As well as being subtle in all the right ways to showcase its depth and breadth of flavour.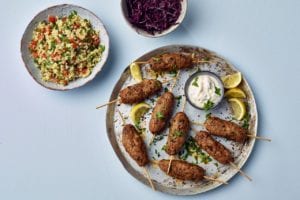 This recipe is a not directly an Indian dish as it is popular across a wider area, however lamb koftas are certainly one of our favourites and this recipe comes to you courtesy of Opies and is easy to prepare and is ideal for a lighter meal, or eating out doors.
Not too spicy but still with plenty of interesting flavours we love a biryani and this version adds a nice lemony twist that you can very depending on your own personal tastes.