If you cannot find what you are looking for please let us know and we will try and answer your question.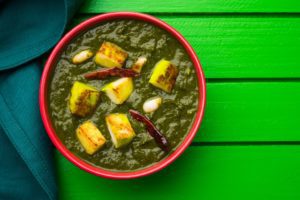 Guest Chef Ed Holston's delicious recipes have featured across our site, so we were intrigued to see this new Saag Paneer Recipe, which shows you how to make this Indian classic from the beginning.
Ed is claiming it is easy, but as I have the ability to make a mess of most dishes, I think I will reserve judgement until I have had a go.