If you cannot find what you are looking for please let us know and we will try and answer your question.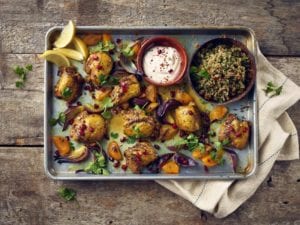 Today's recipe comes from Persian cuisine, one that historically has had a big influence on Indian dishes.
This Persian Chicken Recipe comes to you courtesy of Opies and is great for a family dinner or for entertaining friends.
Not too spicy but still with plenty of interesting flavours we love a biryani and this version adds a nice lemony twist that you can very depending on your own personal tastes.