If you cannot find what you are looking for please let us know and we will try and answer your question.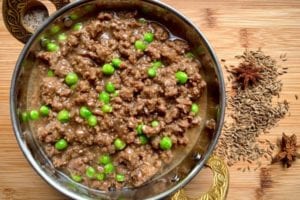 This authentic recipe will show you how to make a traditional Keema Matter, the rich, flavoursome curry with mince and peas! It comes to you courtesy of Guest Chef Ed Holston, who has shared several curry classics with us.
Keema Matar is a particular favourite of the Editor and mince and peas are an age old combination. We see it in cuisines all over the world. For example, here in England, it's classically used in Shepherd's pie and in India, the combination is called Keema Matar.