If you cannot find what you are looking for please let us know and we will try and answer your question.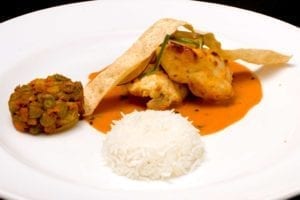 This delicious chicken recipe comes to us courtesy of Des Biswal and the Ambrette Restaurant.
Breast of British chicken char grilled then finished in an Old Delhi style sauce of tomatoes and dry spices. 
Something for a special occasion and an alternative when you are looking for something to enjoy other than a traditional chicken curry recipe.