If you cannot find what you are looking for please let us know and we will try and answer your question.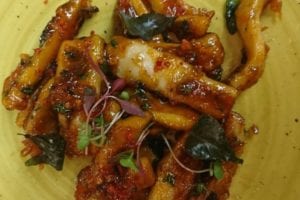 This beautiful sounding seafood dish comes courtesy of guest chef Awanish Roy who is the Executive Head Chef of Saffron Summer.
An Indian fine dining restaurant this recipe is influenced by the seafood specialities of the coastal belt of Goa, Kerala and Malwan in India.