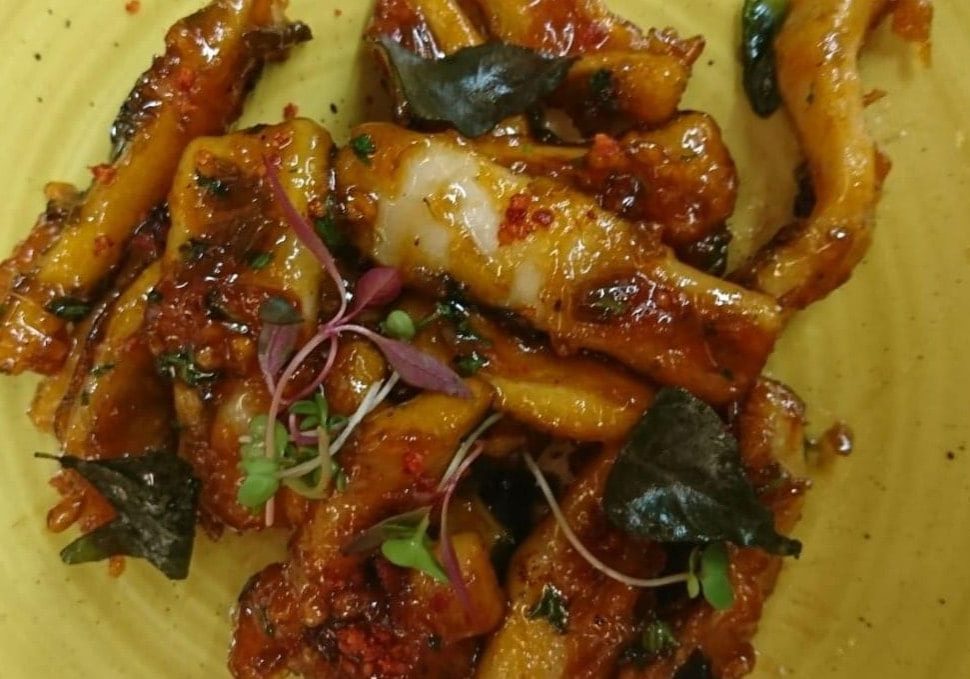 This beautiful sounding seafood dish comes courtesy of guest chef Awanish Roy who is the Executive Head Chef of Saffron Summer.
An Indian fine dining restaurant this recipe is influenced by the seafood specialities of the coastal belt of Goa, Kerala and Malwan in India.
It sounds like a perfect starter of main course if you want to entertain guests and are looking for something other than the staples of your regular curry house.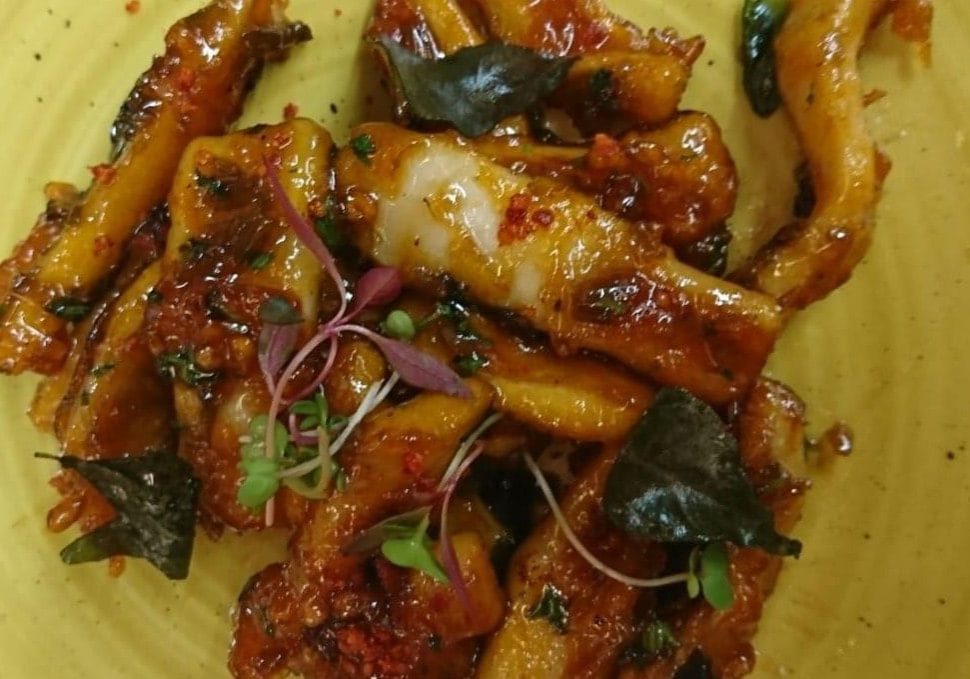 How to Make
Curry Leaf Calamari
Heat the oil in a saucepan and sauté the ginger till soft. Add the water and bring it to boil then add the sugar and black peppercorns. Once the sugar dissolves, add the oyster sauce followed by the vinegar, cumin seeds and curry leaves and cook till thick.
Dust the calamari in cornflour and paprika powder and fry on a high heat to get a crispy texture. Place it on a kitchen towel.
Heat the sauce in a wok on high heat and stir fry the calamari and add the coriander leaves. Serve hot on a plate and sprinkle chat masala and curry leaves on top.
Ingredients for
Curry Leaf Calamari
For the Calamari
400g of fresh calamari cut into strips
2 x tablespoons cornflour
2 x teaspoons of Paprika or Red chilli powder
Oil – To fry the calamari
For the Sauce
50 ml Vegetable oil
30g Ginger chopped
400ml Oyster Sauce
100g Sugar
7 g Black Peppercorns coarse
Water 650 ml
8g Curry leaves fried
8g Roasted cumin seeds
20ml White wine vinegar
5g Chopped fresh coriander
For the sprinkle
10g Chat Masala
a few sprigs of Curry Leaves
Links to other recipes and useful information about this recipe:
For more information about the menus of Saffron Summer, you can take a look at their website by following the link below: