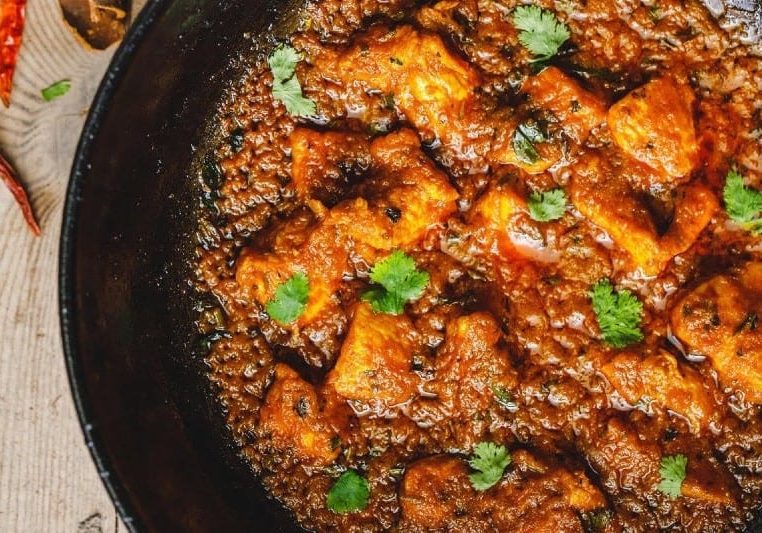 This Balti recipe comes from chef Zaf at Shababs in the Balti Triangle in Birmingham so its as real as a Balti recipe can get.
The origins of the Balti are much argued about and many will agree that the Balti was invented in Birmingham where 'balti houses' first started to appear in the 1980s. Others have suggested that the balti comes from the Balti people who live in the Gilgit-Baltistan region of Pakistan.
Whatever the origin, the name balti refers to the wok-shaped pan that it is cooked and served in. This comes from the Urdu and Hindi word 'balty' which means bucket.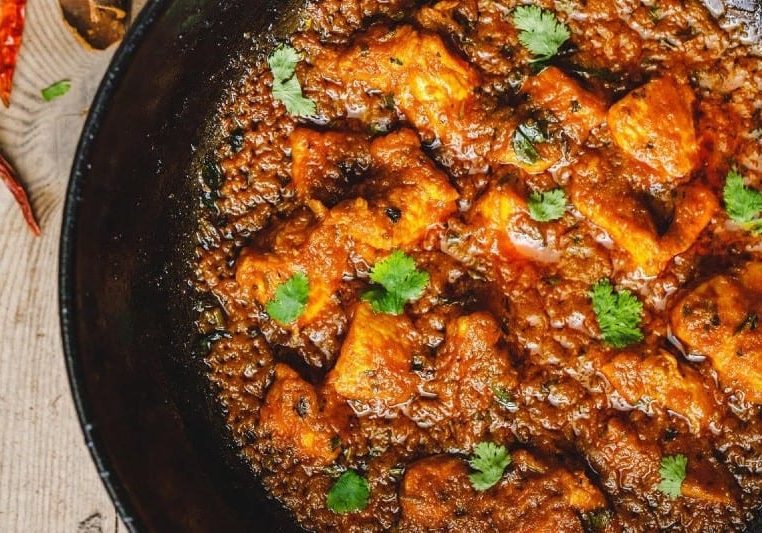 How to Make
Balti Recipe (a real one)
Serves a restaurant portion
Heat a balti or frying pan over medium high heat. When hot, add the chopped onion and fry until translucent and soft.
Now add the chopped tomato and stir to combine.
Stir and sizzle for about two more minutes and then add the ginger and garlic paste.
Move this all around in the pan for about a minute and then sprinkle in the turmeric, paprika and chopped chillies.
Fry for a further minute before plopping in the chicken pieces.
Allow to brown for about a minute before pouring in 200ml water or chicken stock along with a pinch of salt, the cumin, garam masala and the dried fenugreek leaves.
Bring to a simmer until the chicken is completely cooked through. You may need to add a drop more water/stock but remember that balti curries are meant to be quite dry so that you can eat them with naans.
When cooked through, check for seasoning and serve immediately topped with the fresh chopped coriander.
Ensure chicken is cooked through and serve with chopped coriander sprinkled over the top.
Ingredients for
Balti Recipe (a real one)
4 x tablespoons vegetable oil
1 x chopped medium sized tomato
1 x small finely chopped onion
1 x tablespoon ginger and garlic puree
1 x deboned and diced chicken breast
1 x teaspoon paprika
1 x teaspoon dried Fenugreek
1 x teaspoon cumin
1 x teaspoon turmeric
Pinch of Salt
Pinch of garam masala
2 x small chopped chillies
1 x tablespoon fresh chopped coriander
Links to other recipes and useful information about this recipe:
Shababs Balti Restaurant is located in the Birmingham Balti triangle and have supplied this true Balti recipe for us to try cooking at home.
Of course if you want the real experience you need to visit them, here's a link to their restaurant website