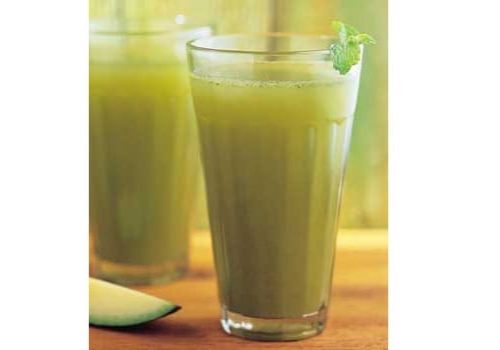 After our recent recipe for mango lassi , here is an other well-known northern Indian beverage called Jal-jeera, or jaljira. It is a popular drink to cool you down in summer.
Jal-jeera powder generally consists of cumin, black pepper, mint, rock salt and some fruit powder. You can also find recipes with chili or hot pepper powder. In Hindi Jal means "water" and Jeera means "cumin".
As well as giving your taste buds a hefty kick, the drink is also reported to be good for your digestion thanks to the cumin and rock salt.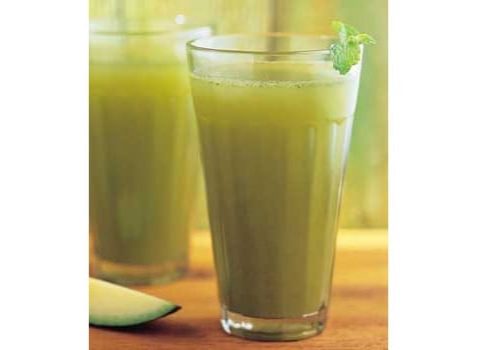 How to Make
Jal-Jeera (Jaljeera, jaljira) recipe
Preparation:
Make a fine paste of mint leaves, coriander and cumin seeds
Add the lemon juice and rock salt
Pour in the water
Add mango powder if you are using it
Add a pinch of sugar – some people leave this out
Mix well
Add mint leaves and a slice of lemon to garnish
Ingredients for
Jal-Jeera (Jaljeera, jaljira) recipe
5 x cups of chilled water
2 x tablespoon of ground cumin seeds
1 x cup of ground coriander leaves
1 x tablespoon of lemon juice
2 x tablespoon of ground mint leaves
A pinch of rock salt
A pinch of sugar
Dried mango powder (optional)
Links to other recipes and useful information about this recipe:
You can also try this jaljeera recipe on the Whisk Affair website.