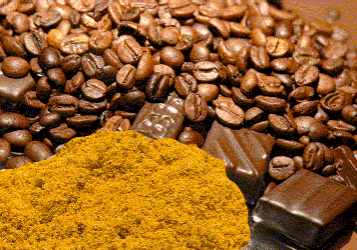 Easter is celebrated all over the world and even if only 2.5% of the Indian population are Christian, many people still celebrate Easter in India as Good Friday and Easter Monday are bank holidays.  The celebration was brought to India by the British and some areas of the country are well-known for their Easter celebrations including Mumbai, Goa and the Northeastern states.
The traditional festivities include baking cakes and giving Easter eggs to children as it is the case in Western countries and there are as many varieties in traditional Easter recipes  as there is diversity in the lifestyles and cultures of India.
We came up with a recipe that will satisfy your chocolate cravings, but also your weakness for curry.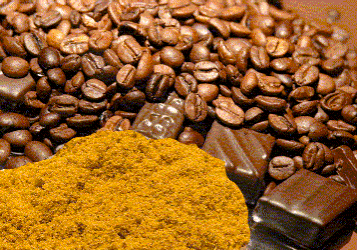 How to Make
Chocolate and Beef Curry
An Easter Curry
Preparation time: 2 hours
Serves: 6 people
Sear the beef in oil over medium high heat.
Add curry when the meat is almost brown.
Then, add molasses and chocolate.
Season with salt and pepper.
Bring the salsa and and the orange juice to the boil and then turn it down to a simmer.
Simmer for about 30 minutes. Add the vegetables and simmer over very low heat until beef is tender.
Enjoy!
Ingredients for
Chocolate and Beef Curry
2 x tablespoons of oil
2 x pounds of beef (cubes)
4 x tablespoons of curry powder
2 ounces of chocolate (dark)
1/2 cup of spicy salsa or your favourite curry paste
1/2 cup of molasses ( syrup obtained from sugar cane)
1 cup of orange juice
2 x tomatoes (cubes)
1 cup of mixed peppers (thin slices)
1 x onion (thin slices)
Salt and pepper to taste
Links to other recipes and useful information about this recipe: