If you cannot find what you are looking for please let us know and we will try and answer your question.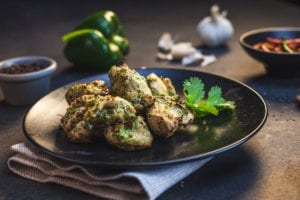 This recipe comes courtesy of the Indian Ocean Restaurant in Ashton and their Executive Chef Nahim Aslam
Chunky grilled or fried chicken marinated in a yogurt dressing flavoured with lemon and garlic and rolled in a blend of green leaves, fresh herbs and green chillies.
A delicious dish that can be served as an appetiser or starter or as a canape or snack.