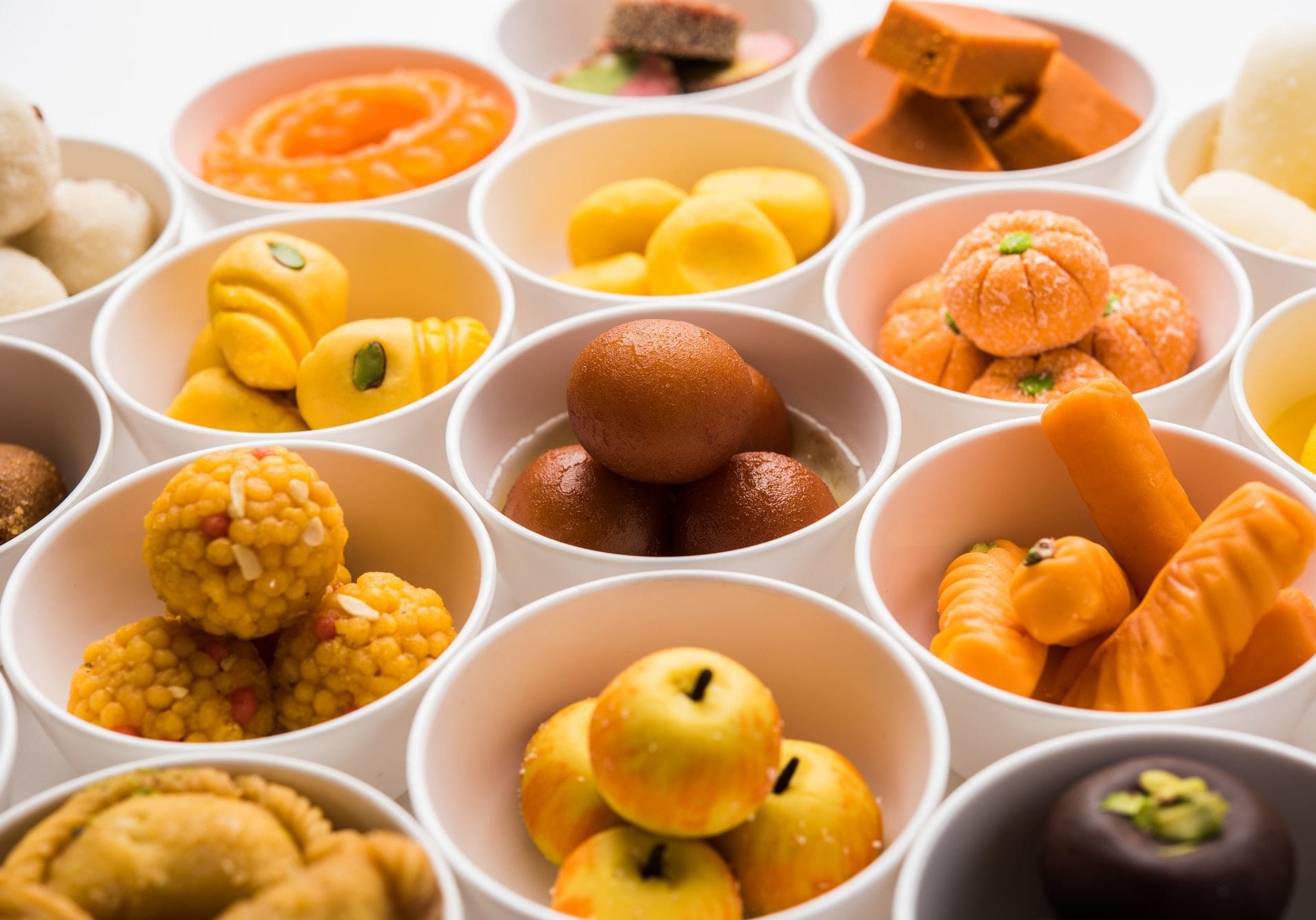 Sucker for a sweet tooth?
You may have walked past Indian shops and noticed the brightly coloured confectionery in their windows. This is more commonly known as mathai, which is a Hindi-Urdu word that refers to South Asian sweets, used to mark special occasions within Asian communities.
These different kinds of desserts can be divided into two categories, the first category is made from milk such as rasgula, rasmalai and burfi. Whereas the second category is based on flour and rice such as gulab jamun, halwa and ladoo.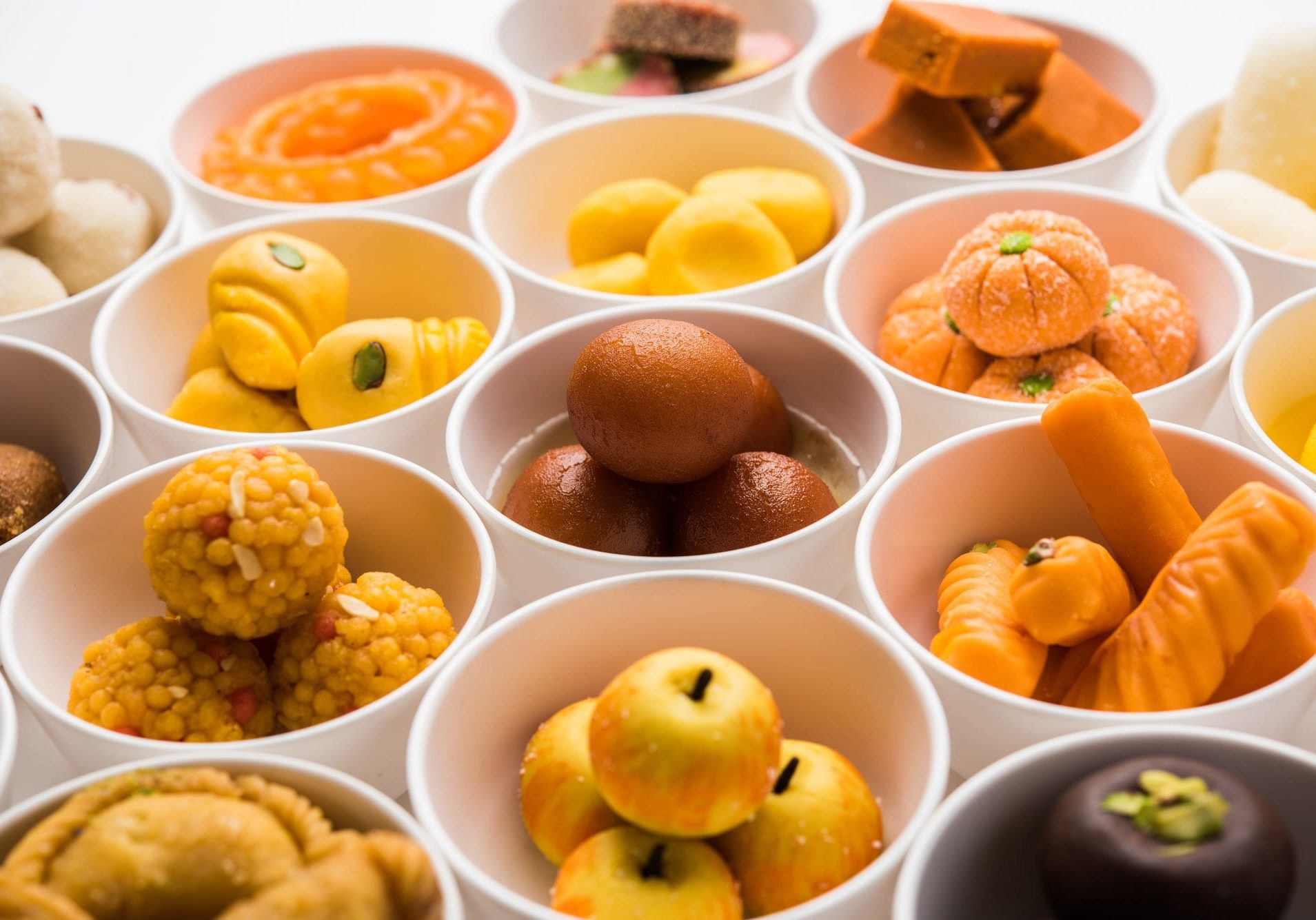 These sweets can be purchased at selected Indian takeaways but are also very easy to cook and prepare at home for a special occasion or just simply a treat for yourself to enjoy.
Here is a quick and easy recipe of gulab jaman's for you to try at home.
Stir together the powdered milk, flour and baking soda in a bowl. Add ghee to the flour next, along with the milk powder mixture you just made. Stir well and slowly add milk to soften the dough. Let it sit for around 20 minutes. Put sugar, water and cardamom in a pot and bring to a boil in a heavy-bottomed sauce pan. Lower the heat to low and keep the syrup warm so it's ready to have the donuts dunked in it.
After about 20 minutes, divide the dough and roll them into ball shapes and fry them in vegetable oil. Keep them in the oil until brown and then remove and drop into the warm gulab jamun syrup. Let them soak, then remove them and serve gulab jamuns with syrup.
Not only do these unique looking sweets melt in your mouth but they can also be very addictive! If you have a sweet tooth these little bites of heaven will be very much up your street.
Ingredients for
Gulab Jaman
Ingredients for gulab jama
2 x cups powdered milk
1/2 cup all-purpose flour
1/4 cup + 2 tbsp ghee (clarified butter)
1/2 cup milk, room temperature
1/2 tsp baking soda
vegetable oil for frying
Ingredients for syrup
3 cups water
1 1/2 cups sugar
1/2 tsp ground cardamom
Links to other recipes and useful information about this recipe: