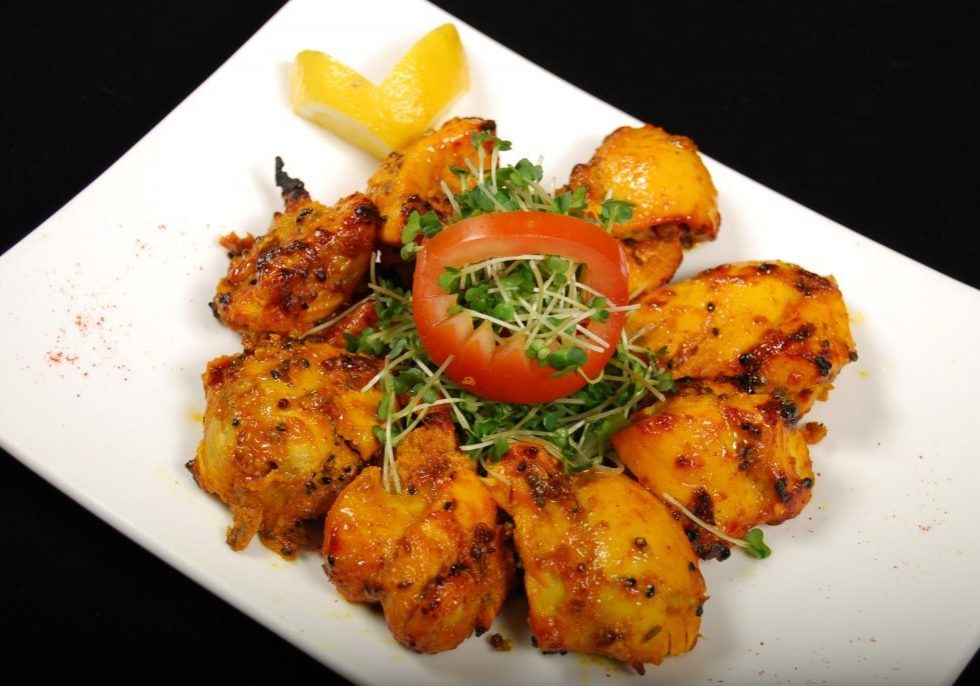 Achari Tikka is a Tandoori starter made using whole spices commonly used for pickle making. This is a Punjabi recipe of chicken pieces marinated in pickled spices and roasted in the oven.
Although this is a dry dish without a sauce, the chicken pieces themselves can be added to a sauce if wanted.
The main ingredient in the recipe is mustard oil which works well when infused with all the spices and then mixed with the curd.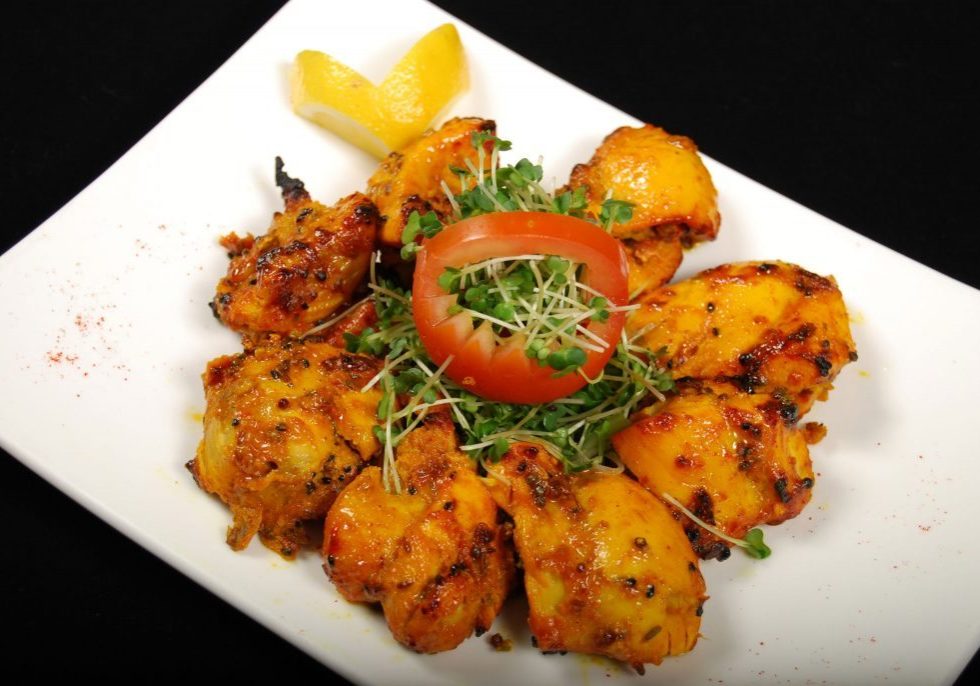 How to Make
Achari Tikka a Spring time curry
An ideal dish for Spring time the Achari Tikka allows to you to cook something out of the ordinary. This is the perfect dish to treat your relatives to a delicious meal and impress them with your culinary skills.
The Achari Tikka recipe is courtesy of the Brilliant Restaurant located in old Southall. The 250- seats restaurant specialises in North Indian Punjabi cuisine with a Kenyan slant. The Brilliant Restaurant has won The British Curry Award for 'Best Indian Restaurant in London suburbs' for 4 consecutive years and has also been awarded a special award from The Good Food Guide.
Today, Chef Jasvinderjit Singh shares one of the restaurant best recipes.
Achari Tikka
(serves 4-5)
Put the mustard oil in a bowl, together with the dry spices (mustard seeds, onion seeds, cumin seeds, fennel seeds, coriander seeds and fenugreek seeds), mix thoroughly
Put yoghurt into a separate mixing bowl and add the oil and dry spices mix to the yoghurt, mix thoroughly
Add the dry fenugreek to the marinade, together with the turmeric, red chilli powder, vinegar salt and ginger and garlic paste and mix thoroughly
Add the washed and drained boneless chicken pieces to the marinade and coat the chicken evenly with the mixture
Leave to marinate, preferably overnight or for 30-40 minutes if wanting to use straight away, also pre-heat the oven to 180°C
Spread the chicken pieces evenly on a baking tray and cook in the oven for about 20-25 minutes on gas mark 180°C until fully cooked
Serve hot and enjoy!
Ingredients for
Achari Tikka a Spring time curry
700g x boneless chicken (boneless thigh meat) cut into tikka pieces
115g x yoghurt
1 ½ x teaspoons mustard seeds
1 ½ x teaspoons onion seeds (kalonji)
1 ½ x teaspoons cumin seeds
1 x teaspoon fennel seeds
1 x teaspoon coriander seeds
1 x teaspoon fenugreek seeds
¾ x teaspoon turmeric
¾ x teaspoon dry fenugreek leaves (methi)
5 x tablespoons vinegar
14 x tablespoons mustard oil
25g x ginger/garlic paste
2 x fresh green chillies (pasted)
1 ½ x teaspoons red chilli powder (Deghi Mirch brand)
Salt to taste