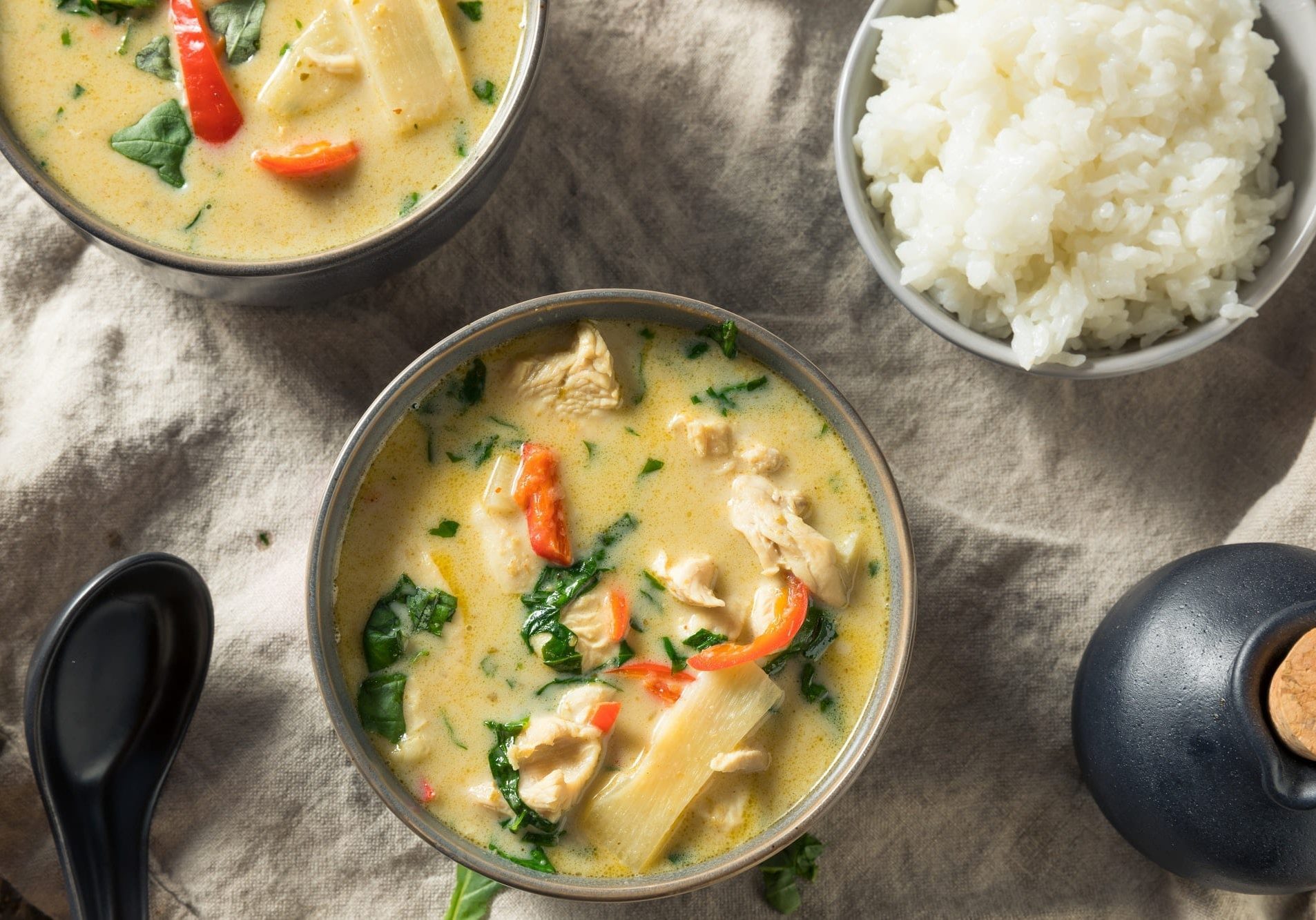 If you're looking for an idea for an intimate dinner for two, why not try this delicious Chicken Thai Green Curry recipe courtesy of Mya restaurant in Edinburgh?
Situated in Leith, Edinburgh, Mya is an award winning restaurant that prides itself on being the first restaurant in Scotland to bring together the exciting flavours of two countries, Thailand and North India, under one roof.
Mya serves meals including an extensive range of both Thai and Indian dishes from 'old favourites' to modern dishes – all of which are presented in a creative and stylish manner.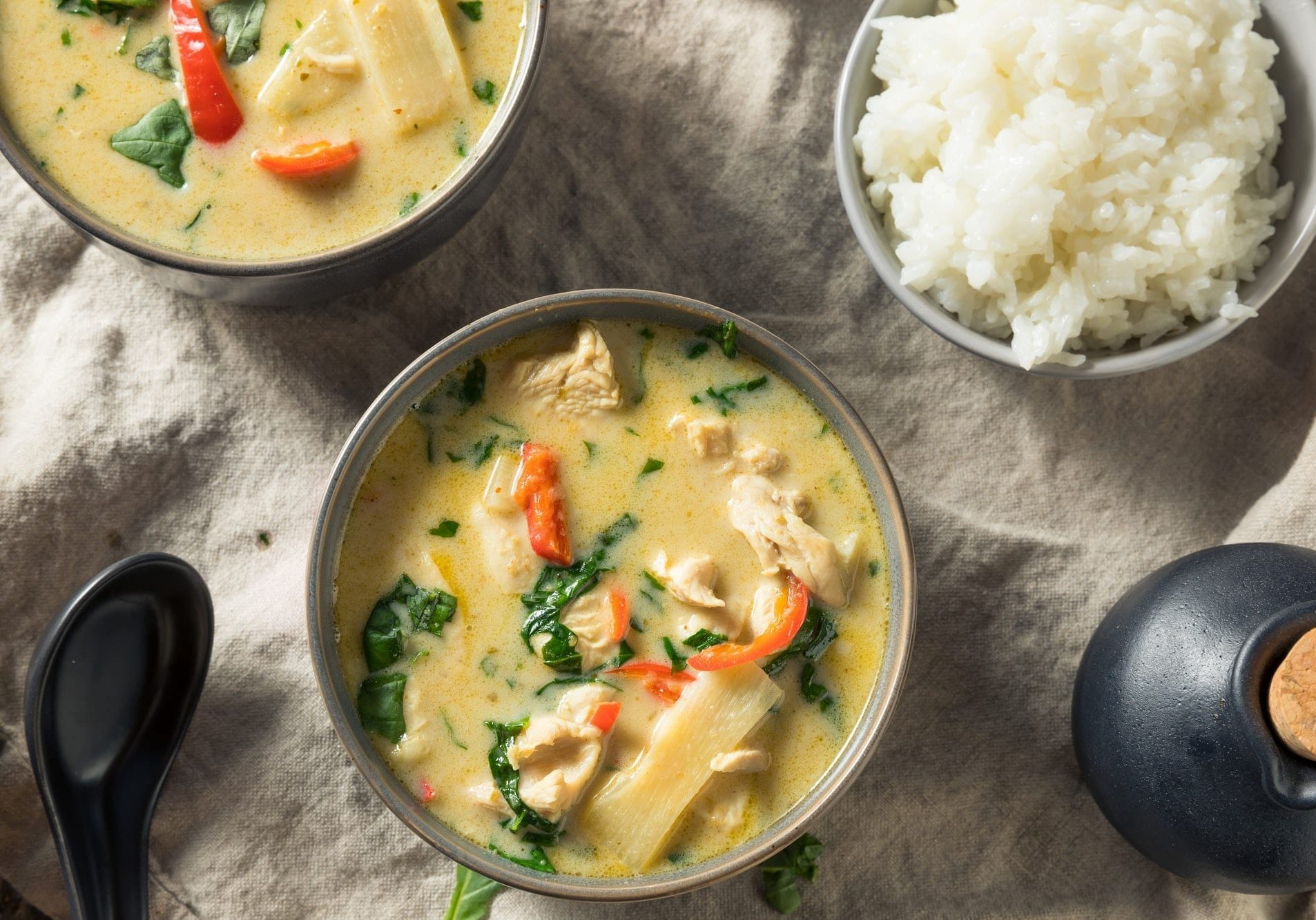 How to Make
Chicken Thai Green Curry
Serves: 2
Cooking time: 20 mins
Method
Spice the chicken: Put the chicken in a dish and add the curry paste. Turn the chicken breasts over several times to coat them with the paste.
Brown the chicken: Heat 2 tbsp oil in a large, fairly deep frying pan (a skillet – a deep frying pan with a lid – is ideal) over a medium-high heat. Add the chicken and lightly brown the pieces for 1 minute on each side, then remove and set aside.
Brown the vegetables: Add the remaining oil if necessary, then add the onions, garlic, pepper and aubergines to the pan. Cook, stirring, for 1 minute. Return the chicken pieces to the pan, shuffling them in among the vegetables, and scrape in any juices and curry paste from the dish.
Simmer the curry: Season and pour in the boiling water. Heat until simmering, then reduce the heat so that the liquid bubbles steadily, and cover closely with a lid or foil. Simmer for 10 minutes.
Cook the courgettes: Add the courgettes to the pan, re-cover and cook for a further 5 minutes. Taste for seasoning, remove from the heat and stir in the basil and coriander. Serve immediately.
Ingredients for
Chicken Thai Green Curry
2 x skinless chicken breast fillets, about 125g each
2 x tablespoon Thai green curry paste
1-2 x tablespoon olive oil
1 x onion, sliced
2 x garlic cloves, crushed
1 x red pepper, sliced
125g baby aubergines, halved
250ml boiling water
100g baby courgettes, stalks trimmed
2 x large tender fresh basil sprigs, coarsely shredded
2 x large tender fresh coriander sprigs, coarsely shredded
Links to other recipes and useful information about this recipe:
Currently closed the Mya Restaurant website has some more details about their operation,