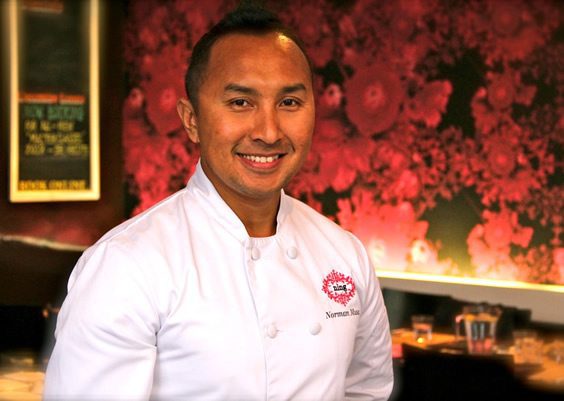 We recently had the pleasure of interviewing Norman Musa whose stated mission is to make Malaysian food as popular as Thai in the UK and Europe.
In the beginning
Perhaps the first thing to note about Norman is that he is a trained Quantity Surveyor and worked in the construction industry for several years before deciding this wasn't what he wanted to do long term and so gave it all up to follow his passion for cooking.
And it was a struggle at first after he opened his first restaurant in Manchester's Northern Quarter in 2006; with almost no-one serving Malaysian food in the City, there was a big educational exercise needed before he could really make things work.
The restaurants
Now several years on, Norman's Ning Manchester is well established on the city's culinary map and his second venue has recently opened in York. Serving delicious, fresh Malaysian dishes the venues offer a relaxed , stylish atmosphere inspired by the noodle bars of many Asian cities.
Norman also has a thriving Cookery School based at his Manchester venue and has trained over 1000 enthusiastic foodies both here and on one of his many cookery demonstrations around the UK and Europe.
Never standing still
One thing you appreciate after talking to the Ning team, is that Norman and business partner Andy Spracken have their fingers in many pies. Not content with running the restaurants, cookery schools and food events; Norman is a regular on TV, was race chef for the Lotus Formula 1 team, has several books to his name, supports the Malaysian Kitchen campaign and has just launched a range of Chocolate.
He also has almost 40,000 Facebook fans – not too bad for a Quantity Surveyor.
Driving force
Mentored by his mother, who helped him learn how to cook while at University, Norman has an obvious passion for food but is also extremely modest about his accomplishments to date. He puts his success down to hard work, attention detail and simplicity. He admits that he can be a hard task master but only because he sees maintaining consistently high standards as the key to being able to expand Malaysian food's influence across the globe.
Malaysian food
We have one of Norman's recipes here and you can see many more at normanmusa.com. Next time you fancy something new, why not Google for your local Malaysian restaurant and then drop us a line and let us know what you think.