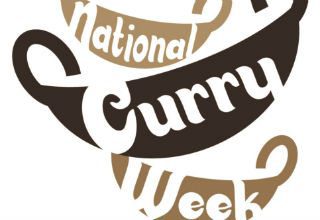 Are you ready for National Curry Week?
On the 8th of October, we will take a week to celebrate curry in the UK for the fifteenth year in a row. Curry houses, takeaways, pubs and restaurants are all invited to take part in one of the biggest events in the curry calendar.
Many of us will be tucking into our favourite dishes whether they be Indian, Thai or just about any other type of curry you can think of. With special events and challenges (including the National Curry Week Quiz) taking part across the country, it shouldn't be too hard to get involved.
This year, for the very first time, the humble pub curry will receive recognition. National Curry Week organiser Peter Grove has suggested that the pub curry is an important sector which has been missed out before and he feels it is 'time to correct this'.
With the excitement building for what is sure to be a fantastic week, here at Curry Culture we feel it is important to acknowledge that while it is excellent that we can all celebrate one of the nation's favourite dishes together, the charitable nature of the event must not be forgotten. Since National Curry Week began in 1998, the focus has been on both promoting the cuisine and raising funds to prevent hunger and poverty all over the world.
Money raised during the week will help the Curry Tree Charitable Fund to distribute money to charities such as Oxfam and Action Against Hunger to help alleviate the suffering of the poor and malnourished all around the world.
So when the week finally comes around, enjoy yourself but remember to give generously and help to combat world hunger while celebrating one of Britain's largest and most diverse cultural phenomenons.