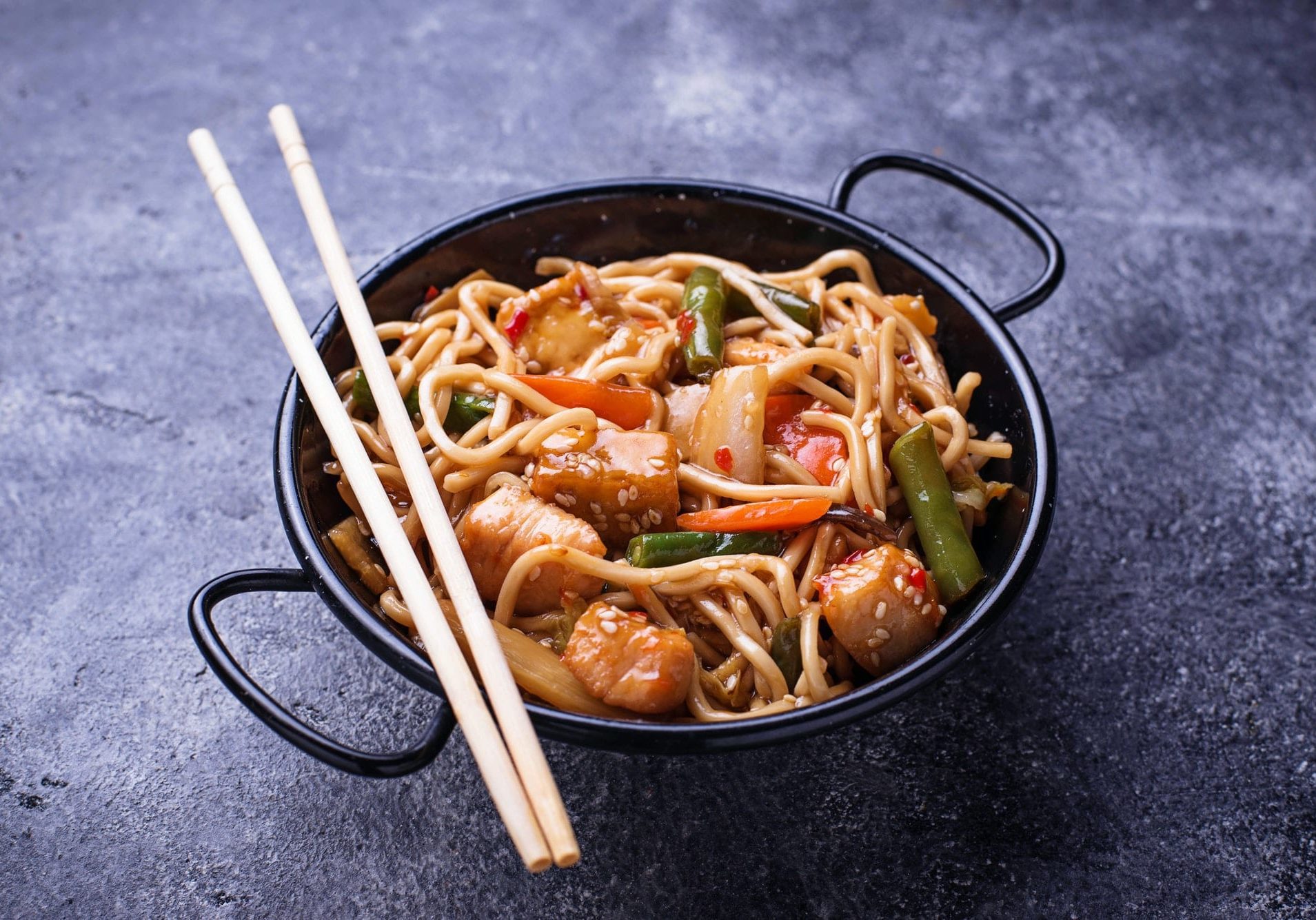 This is a simple Malaysian style recipe by one of our Guest Chefs, Norman Musa of Ning.
Mee Goreng Ayam is a delicious chicken stir-fried noodle dish.
Norman is on a mission to spread the word about Malaysian food across the country and the whole of Europe and he suggested this recipe to us as a good introduction to Malaysian Cookery.
If you have your own recipes please feel free to share them with us.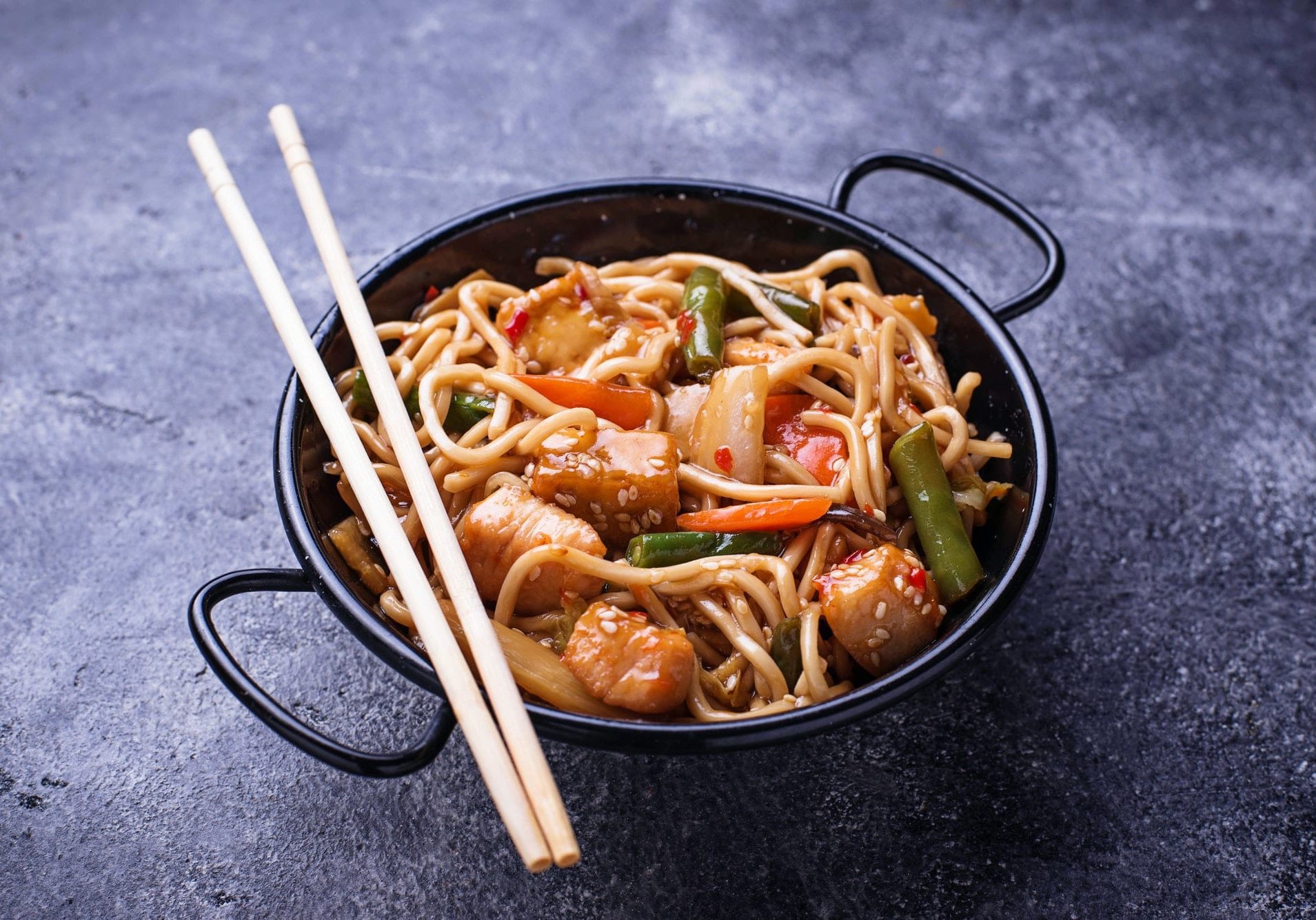 How to Make
Mee Goreng Ayam
Chicken Stir-Fried Noodles
Serves 2
Soak the egg noodles in hot water to soften (no need, if using fresh egg noodles).
Blend onion, garlic, ginger and chillies in a blender, or you can use a pestle and mortar.
Heat up the cooking oil in wok or pan and fry the blended ingredients until aroma rises.
Add the chicken and fry until sealed and turning white.
Next add the noodles, salt, dark sweet and light soy sauces.
Finally add the spinach and fry until slightly wilted.
Take off the heat.
Serve and enjoy!
Ingredients for
Mee Goreng Ayam
200g egg noodles
150g chicken flesh, thinly sliced
½ medium onion
2 x cloves garlic
½ inch ginger root
2 x fresh red chillies
50g spinach, cut
½ tablespoon dark sweet soy sauce
1 x tablespoon light soy sauce
½ teaspoon salt
Links to other recipes and useful information about this recipe:
Ning unfortunately is no longer open but you can find more of Norman Musa's recipe here.