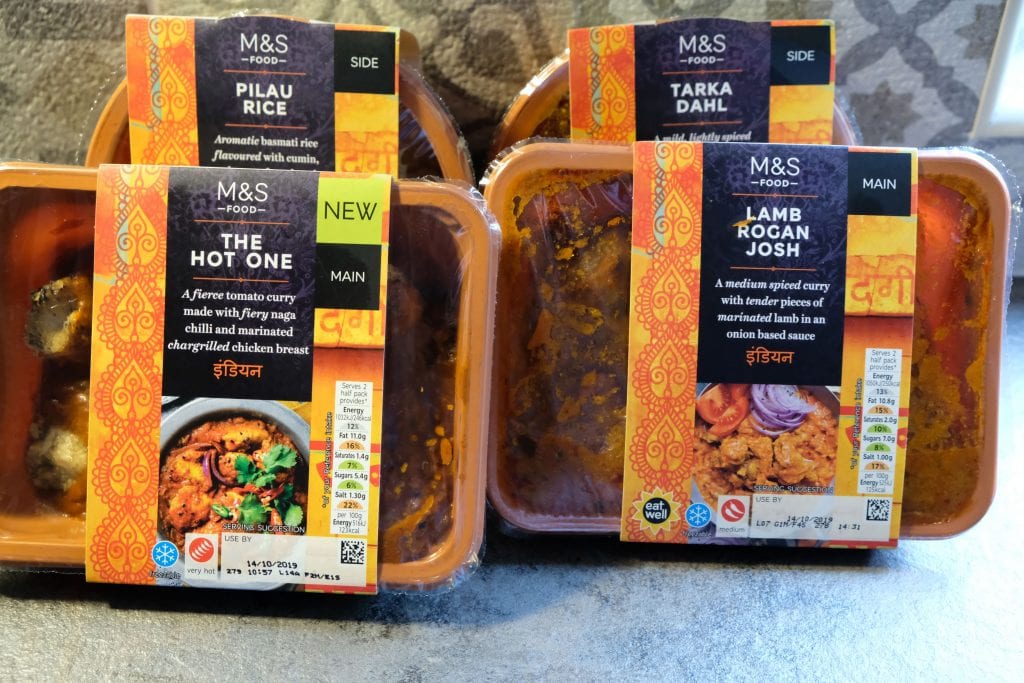 We all have lazy days when we just cannot be a**ed to cook. Everyone must have them as the convenience food sector continues to grow inexorably towards world domination. You think it's China that's going to take over the world? More likely to be the food companies.
Anyway back to the point. I had one of those days this weekend and thought I would nip into the local M&S food outlet and try their £10 takeaway curry offer. The offer is two mains and two sides for £10. You can just about get the same deal from a local curry house on the outskirts of Manchester but in the city centre and with Deliveroo tempting you not to move at all, you're probably looking at more like £20 for that option.
So what is an M&S curry like?
Actually to summarise, if you can't be bothered to read anymore, pretty good, if not outstanding. I had the Lamb Rogan Josh, The Hot One (chicken), Pilau rice and Tarka Dahl. (sorry photos are poor quality)
The over-riding taste is one of their base curry sauce which is pretty similar in both curries except the hot one is undeniably pretty hot. Other than that they are both decent curries, that were edible. The Tarka Dahl was OK but I make a better one myself, it was a bit thin and runny for me. The pilau rice was excellent.
No, I didn't eat them all myself, the calorie count is high on this kind of meal and if you do some basic cookery lessons you can make similar dishes much healthier if that's what your worry is. They claim on the pack that each curry will serve two, that's stretching things a lot. Your local curry house will serve much more than this for one dish so that's where they're going to win.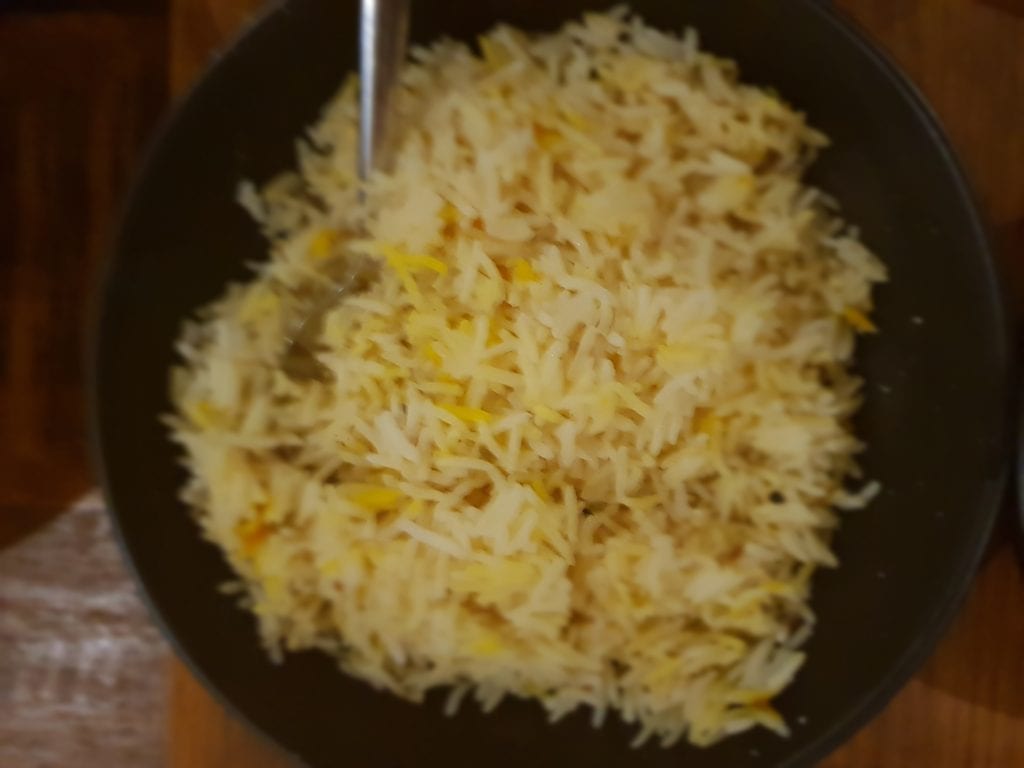 Conclusion
If you've got time pick up the phone and order online, if that's not possible then this M&S Curry is a reasonable alternative. I'm going to do some similar tests from other supermarkets to see if there's a brand benefit from the M&S tag so watch this space.