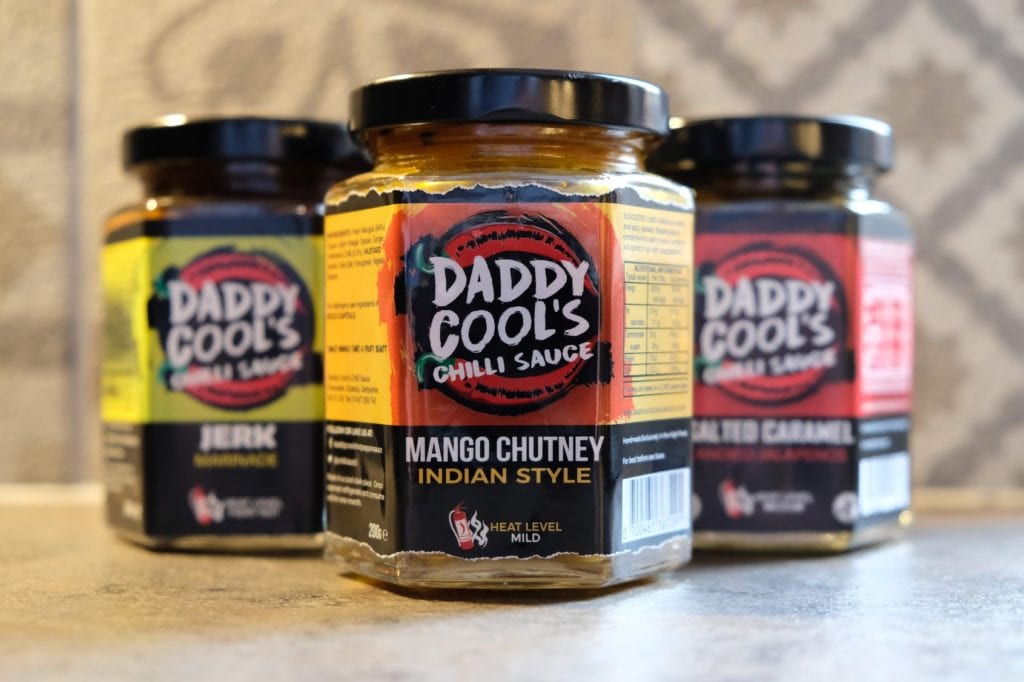 Daddy Cool's Sauces Review
Hotter than hell at one end of the scale but with a massive range, there's something for all tastes in this excellent selection. Here's our Daddy Cool's Sauces Review…
I recently came across the Daddy Cool's stand at the Manchester Food Festival and having sampled their range I purchased 3 of their chutneys to try at home. They are bloody lovely, in summary, but if you're looking for more details:
Mango Chutney – not as sweet and jam like as some mango chutneys, this is a fresh tasting lighter chutney that was quite runny but tasted delicious. No real heat but then again you wouldn't expect any.
Salted Caramel Candied Jalapenos – this is an unusual relish with large amounts of sliced jalapenos filling the jar. With a sweet, salted caramel kick, it's got a reasonably hot kick to it and would be sensational on a burger.
Jerk Marinade – no idea if this is any good as I've not tried it yet but with the quality of their other products I am quietly confidant it's going to be a belter. Described on their website as "fiery" it uses scotch bonnet chillies so it will probably live up to the hype.
During the food festival I tasted a few of their other chilli sauces and think I started to melt when I got to the Scorpion Annihilation, their team warned me to be careful of the "Nil by Mouth" and I wisely took their advice. If you are up for a challenge buy a jar and let us know how you get on. Just don't get any in your eye.
Overall, thoroughly enjoyed my chance encounter and will definitely be shopping with them again.
Here's a link to their website if you want to view their full range https://www.daddycoolschillisauce.co.uk/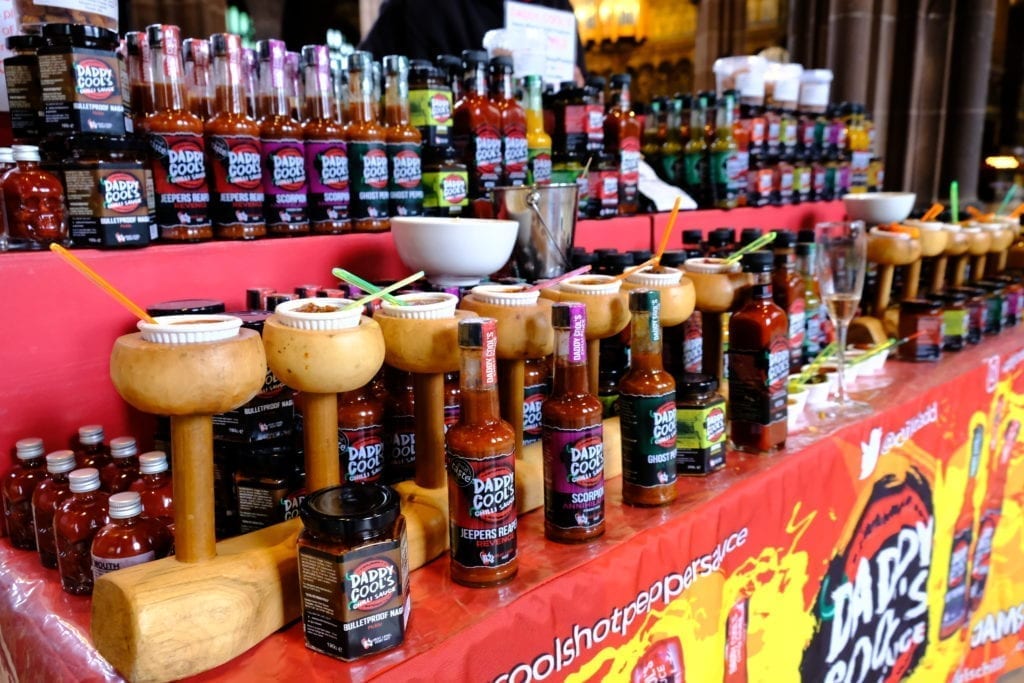 (I have no affiliation with Daddy Cool's and am not being paid for this review, I paid full price for their products and the mere thought of being described as an influencer makes me shudder)