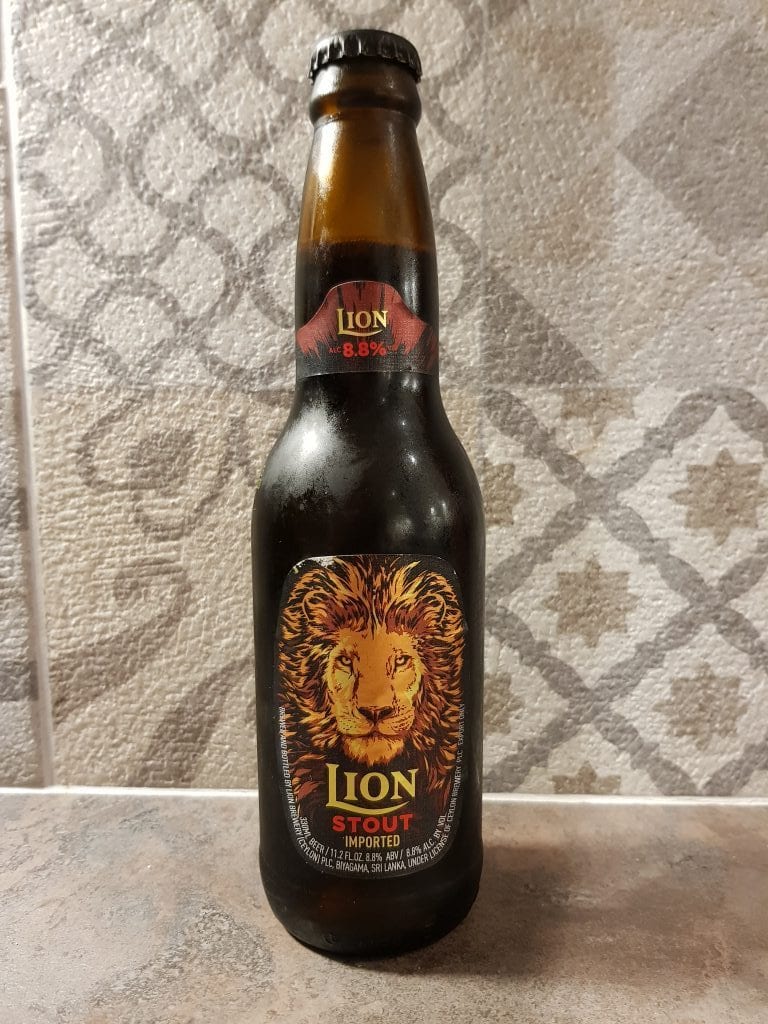 The nice people at KBE Drinks were kind enough to give sample bottle of Lion Stout to try at a recent trade show and although I am not always the biggest fan of stouts I thought it would be rude not to give it a go.
So a stout from Sri Lanka? Not usually the first country I think of when considering the genre so here's the marketing blurb first:
"Lion Stout is one of the world's most iconic stouts and is the only beer to be endorsed by Michael Jackson (insert obvious joke here!), the Beer Hunter."
No me neither. Never knew Mike was into his dark beers and I've never heard of the beer hunter although it sounds like an excellent job. (Just googled him and here's the real Mr Jackson's beer hunter website).
Their Tasting Notes read: "Almost black in colour, it is surprisingly sweet with heavy hints of mocha from its dark roasted barley."
On the first point they are certainly correct, this stuff is dark, almost syrupy in its consistency and at 8.8% ABV it's pretty strong too. It has a very intense flavour with a deep chocolatey taste and hints of coffee. It has a silky smooth mouthfeel and your can also feel the alcoholic strength, if that makes sense.
For me definitely and "end of the evening" drink rather than one to get the party started and I don't think I could manage more than a couple before the intense flavours became too much and I had to move on to whiskey.
What do others think of Lion Stout?
On Untappd it scores 3.62 which is a pretty reasonable score so it's a proper beer, well worth trying. Comments include "Yum" "Taste the strength" and "Solid". I think you'll find all of three of these are accurate.
Enjoy!
P.S. Apart from giving me the beer to try I have no links with either Lion Beer or KBE Drinks and this review is just personal opinion.