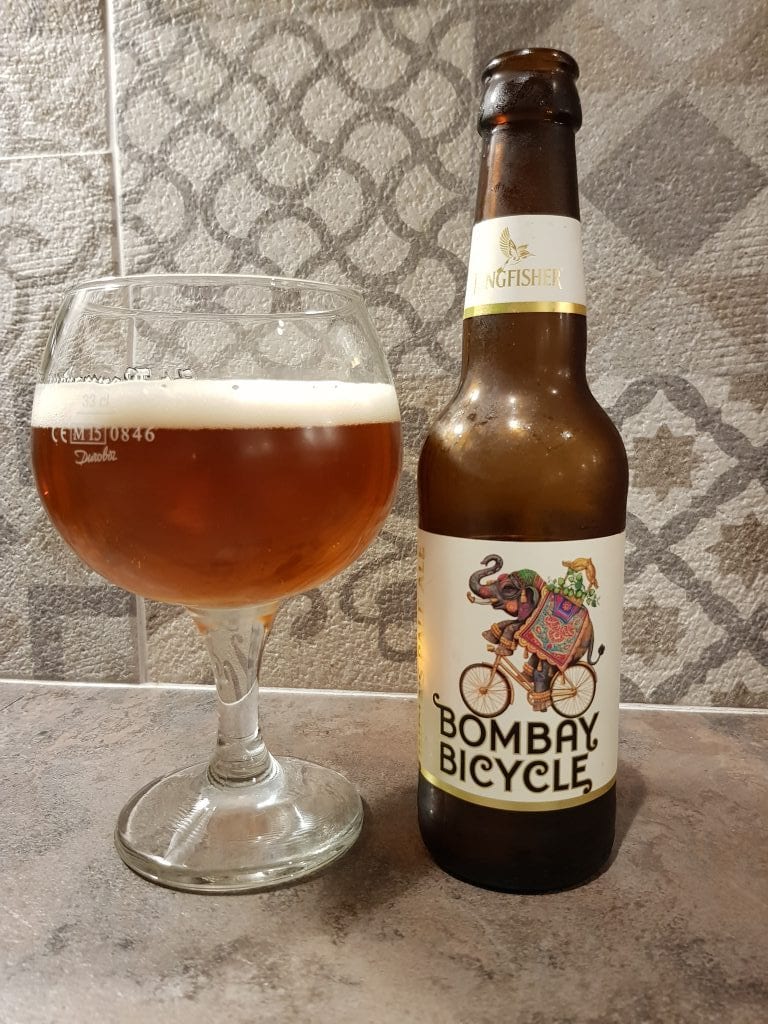 So the nice people at KBE drinks were kind enough to give me a bottle of Bombay Bicycle IPA to taste at a recent Casual Dining trade show, so as I'm not a fan of the normal fizzy crap served up in the majority of Indian restaurants I was hopeful it would be a big step forward.
And I'm pleased to say it is. OK it's not a Runaway brewery or Cloudwater offering because it's still mass market rather than small batch craft. But credit where credit's due it tastes pretty good.
It's darker than a lager, almost a full on amber, clear, crisp to taste and slightly hoppy but not the joyful madness of a true IPA. It's not gassy so ideal for me, there's nothing worse than fizzy lagers to destroy your meal. So a nice very drinkable IPA if not a classic and hurrah it's a massive step forward for Kingfisher.
So next time you see it on the list give it a try, you will be glad you did. We need to encourage venues to stock a wider choice of drinks so we're not doomed to mediocrity. I have seen Bombay Bicycle at the Indian Tiffin Room and other venues around me that are offering craft include Bundobust (the leaders in the field) and Dishoom. I eye the many venues in London with envy but others are beginning to catch up as they realise they must change to succeed.
I hope more will follow their lead.