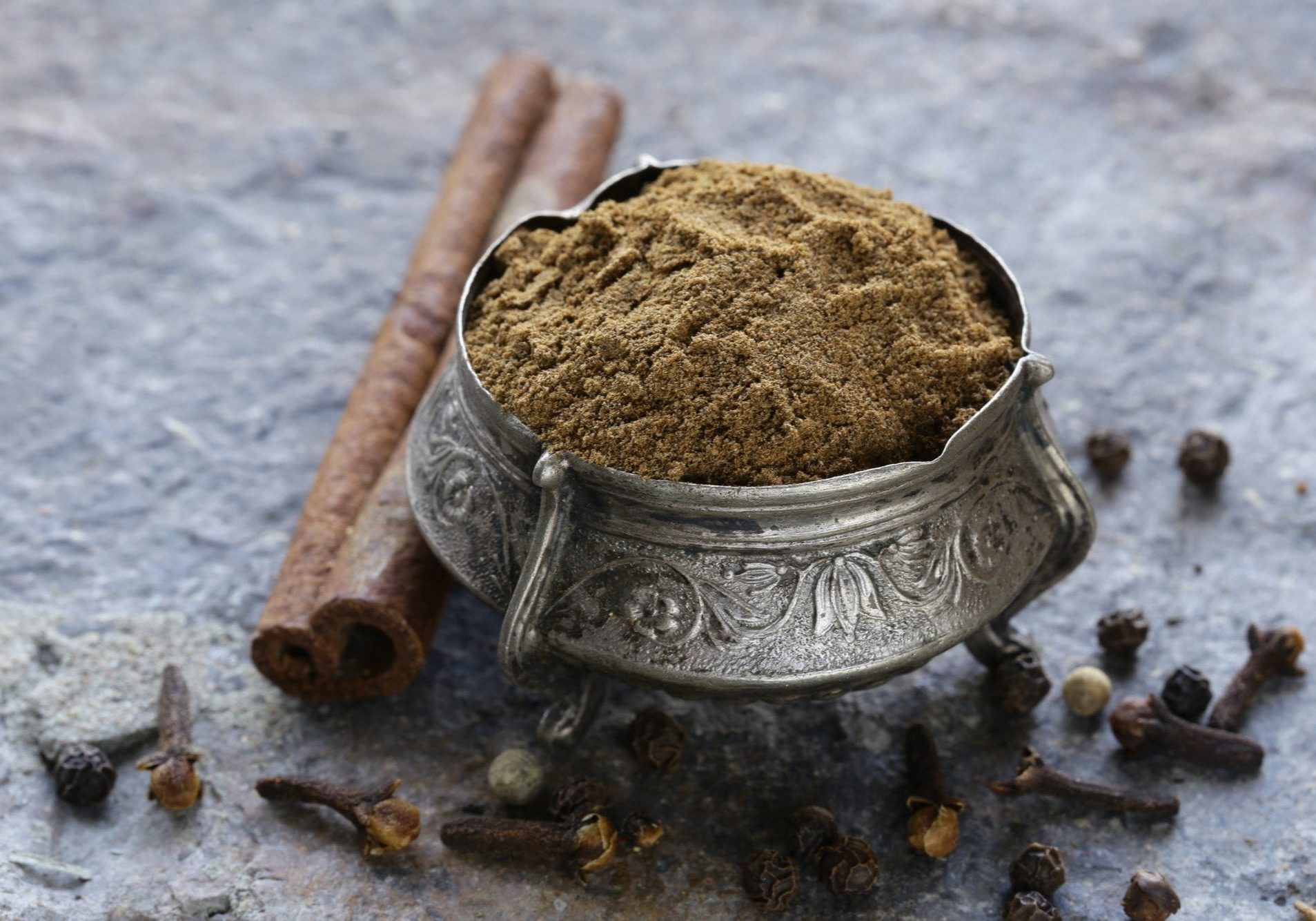 Garam masala has been part of Indian cuisine for centuries, also crossing over into neighbouring countries.
Literally, the name means 'hot spice' – although this does not necessarily refer to chilli heat but to the fact that the cooking process involves toasting the spices.
It is also said that the effect of eating garam masala is to gently increase body temperature, creating a pleasant warm glow. Created through a blend of up to ten spices, a complex balance of flavours and aromas is essential to good garam masala and indeed to Indian cookery as a whole.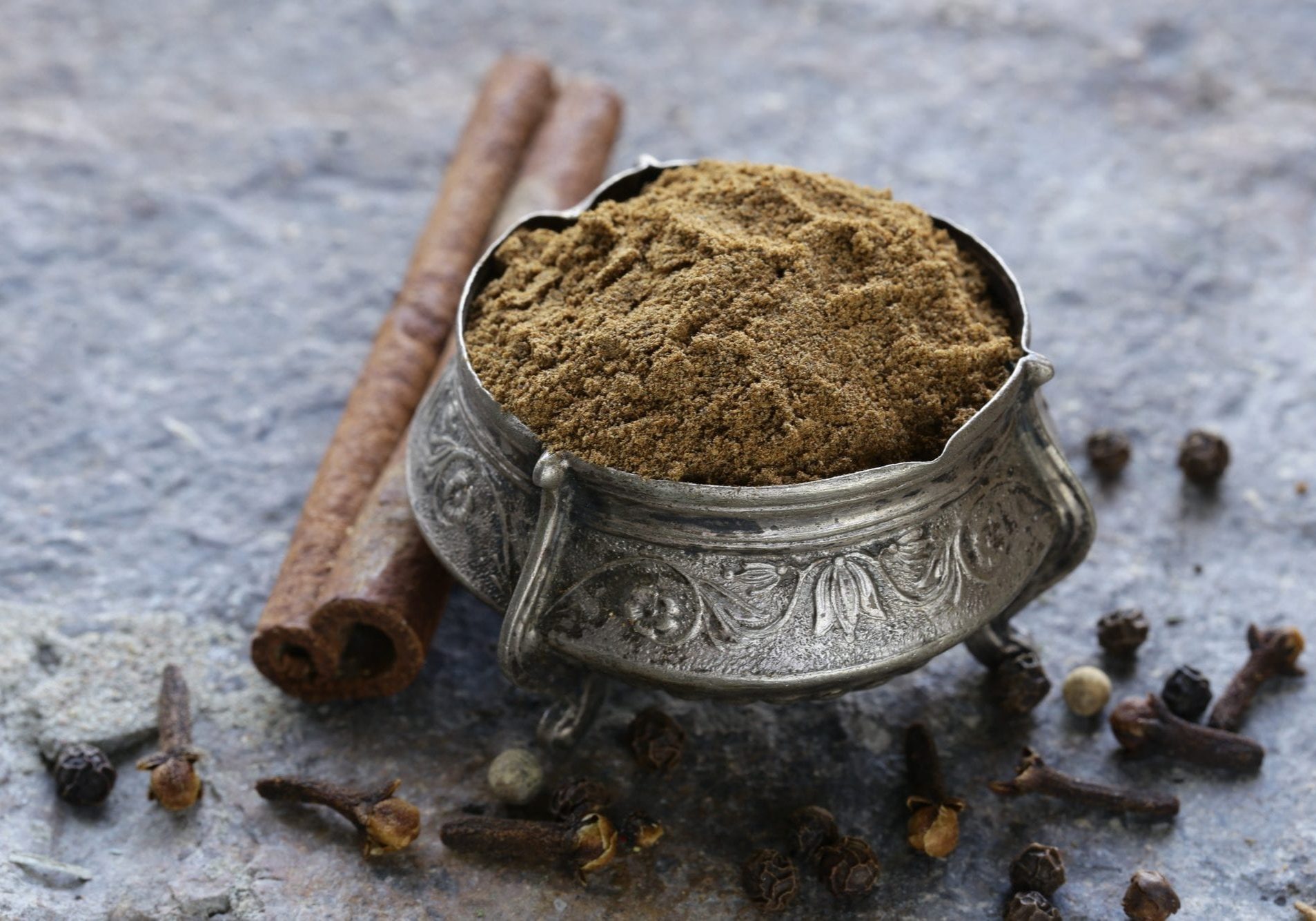 How to Make
Garam Masala Recipe
Simply roast your spices until they become aromatic before grinding them into a fine powder. Be sure to sieve afterwards to produce a smooth texture. If you keep your garam masala in an airtight container, you can count on enjoying it for months to come.
How to use garam masala
Add garam masala ten minutes before the end of cooking for a delicious spicy flavour. Garam masala is appropriate for any dish that needs a warming kick of spices.
Many of the recipes on this site will include garam masala as one of their ingredients. You can experiment with different blends and when you buy different brands each one will have their own flavour.
There is no right and wrong when blending garam masala!
Ingredients for
Garam Masala Recipe
30g x Black cardamom seeds
2 x tablespoon Cloves
4 x Cinnamon sticks
20g x Black cumin seeds
1 x tablespoon Black peppercorns
a pinch of Nutmeg (optional)
5 x blades of mace
Links to other recipes and useful information about this recipe: