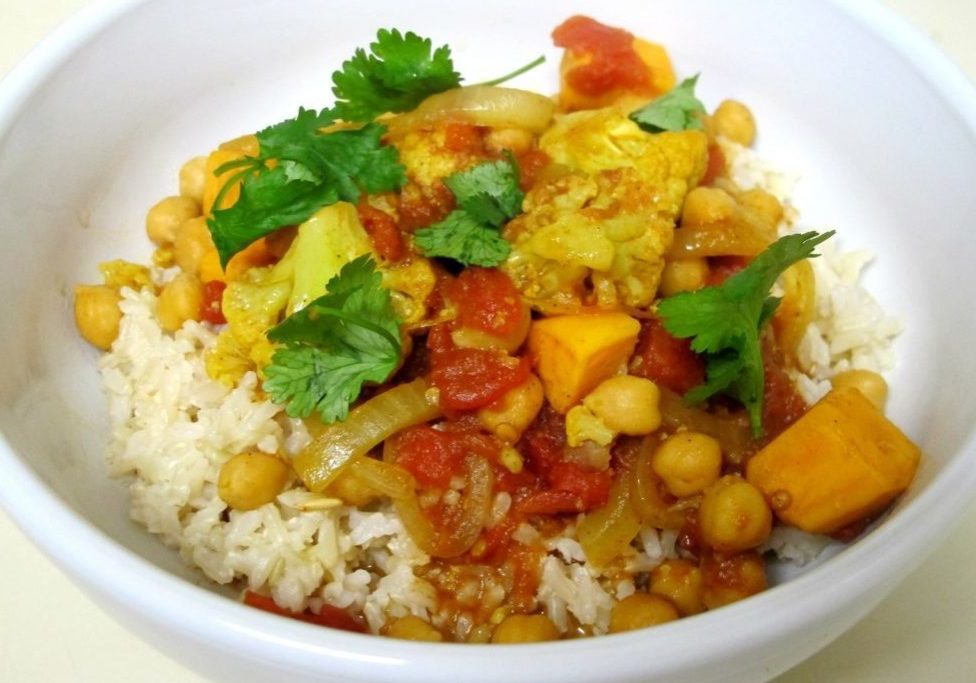 Summer Vegetable Curry
During summer, most of us prefer fresh, light dishes over more substantial and heavy meals. Because when the temperature rises, a very filling dish can be 'fatal' for the rest of your day. So it's always a good idea to update your cookbook for the warmer season.
To help you we have come up with this summer veggie curry, so if you have grown a bit tired of your old chicken curry and fancy a change for the summer, why not try our recipe? Lighter than a chicken curry and just as good, this healthy vegetable curry recipe is also perfect for vegetarians and weight watchers (actual people not the brand).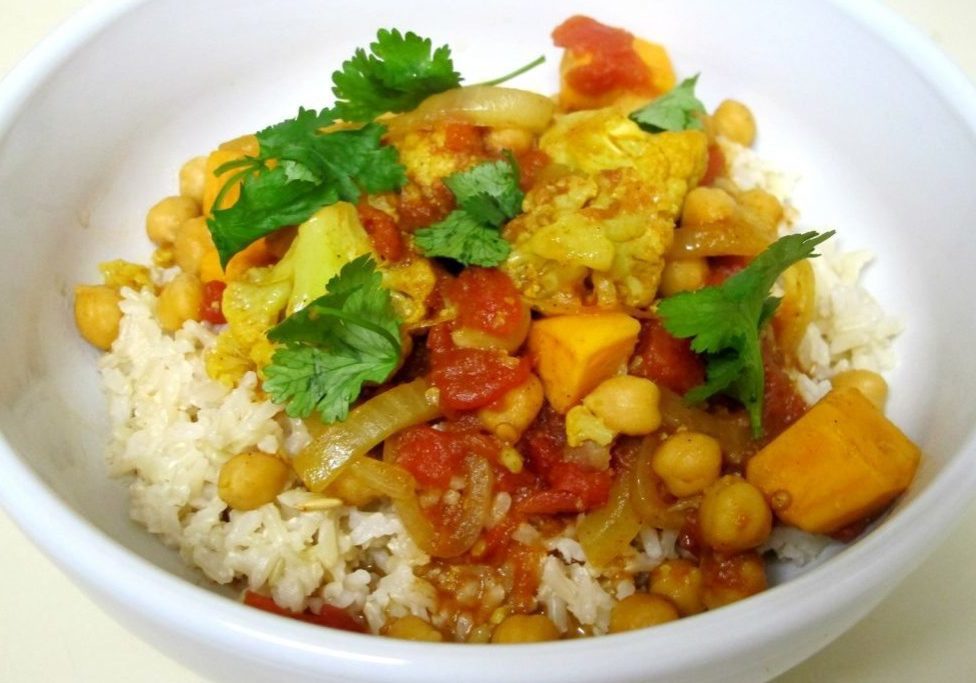 How to Make
Summer Vegetable Curry
Serves 4
1. Cook the onions with the stock.
2. Add the lentils, coconut milk and the rest of the stock, and simmer for 15 mins or until the lentils are tender. Add the peppers and cook for 5-10 mins more. Stir through the peas and spinach and cook until spinach has just wilted.
3. Serve the curry with rice and mango chutney Enjoy!
Ingredients for
Summer Vegetable Curry
1-2 tbsp red Thai curry paste (depending on taste)
500ml low-salt vegetable stock
2 x onions, chopped
1 x aubergine, diced
75g red lentils
200ml can reduced-fat coconut milk
2 x red or yellow peppers, deseeded and cut into wedges
140g frozen peas
100g bag baby spinach, roughly chopped
Brown basmati rice and mango chutney, to serve
Links to other recipes and useful information about this recipe: