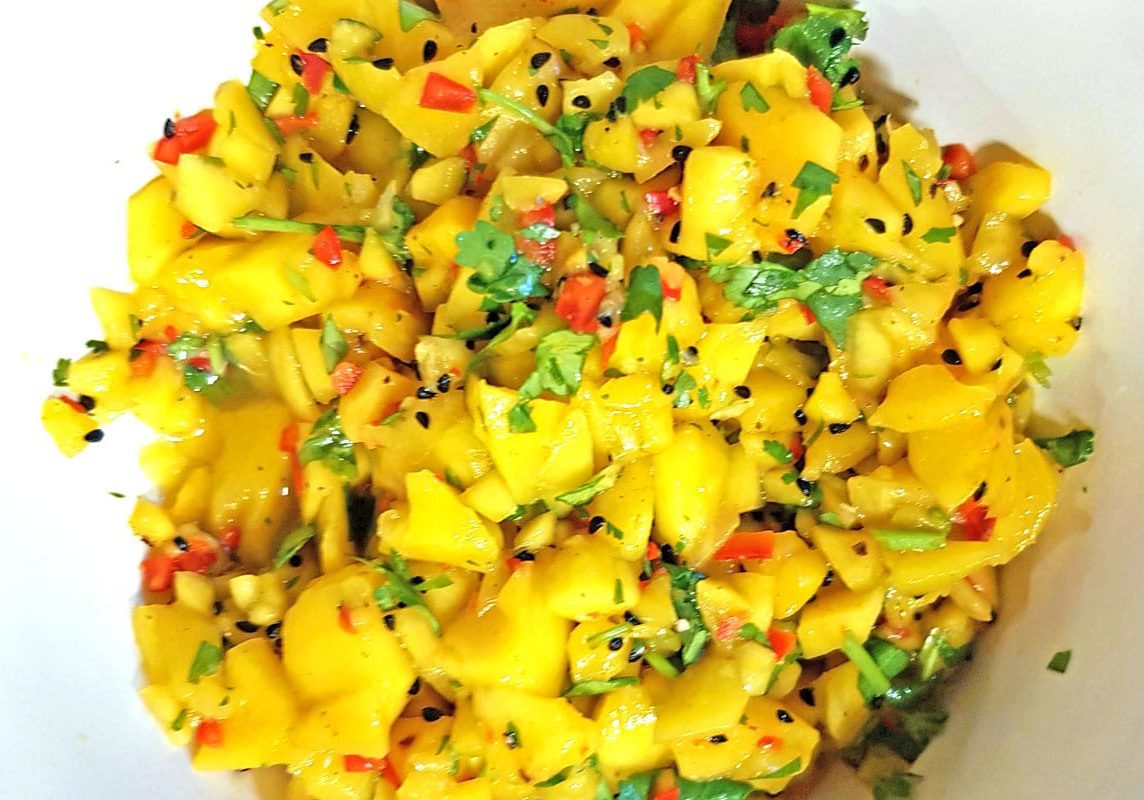 We've adapted this healthy mango chutney recipe for those who are looking for an alternative to the supermarket versions which are delicious but tend to contain a lot of sugar.
Our healthy mango chutney comes to us courtesy of the Slimming World recipe ideas and is ideal as a fresh, slightly spicy, side dish to enjoy with your next curry. I've tried it and it's lovely and the photo is my home made version.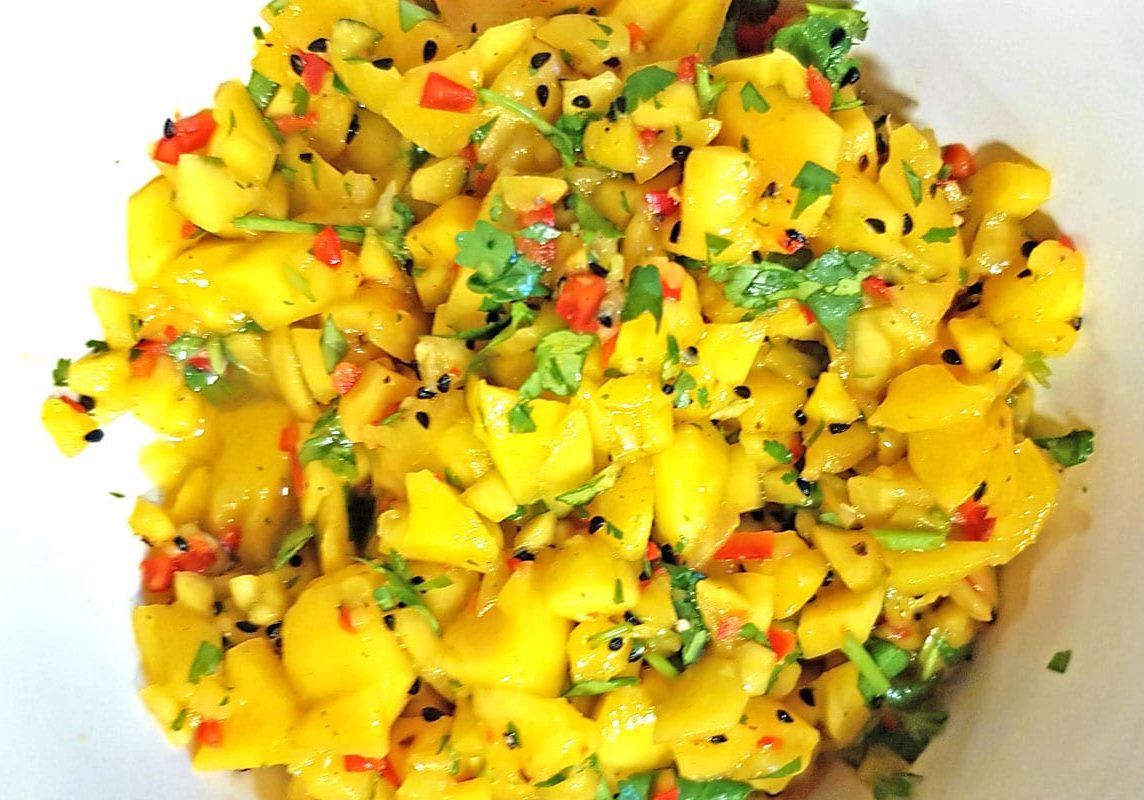 How to Make
Healthy Mango Chutney
This recipe uses a whole fresh mango so gives enough for 4 people at least.
Peel the mango, remove the stone, chop off the mango flesh and cut into small cubes.
Add to a mixing bowl and add the chopped red chilli, white wine vinegar, chopped ginger, curry powder, nigella seeds and fresh coriander (leave aside a small amount of coriander to garnish if you wish).
Mix well so all the ingredients are thoroughly blended together. Taste and then add salt and pepper to your taste. I added about a teaspoon of sea salt to mine.
Cover and refrigerate for 1 hour.
When ready to serve, transfer to a small serving dish and garnish with coriander.
Enjoy!
P.S. If you don't like any kind of spice just leave out the red chilli.
Ingredients for
Healthy Mango Chutney
1 x mango (ripe) peeled and diced
1 x red chilli, seeds removed and finely chopped
1 x teaspoon of Nigella seeds
1 x tablespoon of white wine vinegar
1/4 x teaspoon on medium curry powder or paprika
1 x teaspoon of finely chopped ginger or ginger paste
2 x tablespoons of fresh chopped coriander
Salt and pepper to taste.
Links to other recipes and useful information about this recipe: