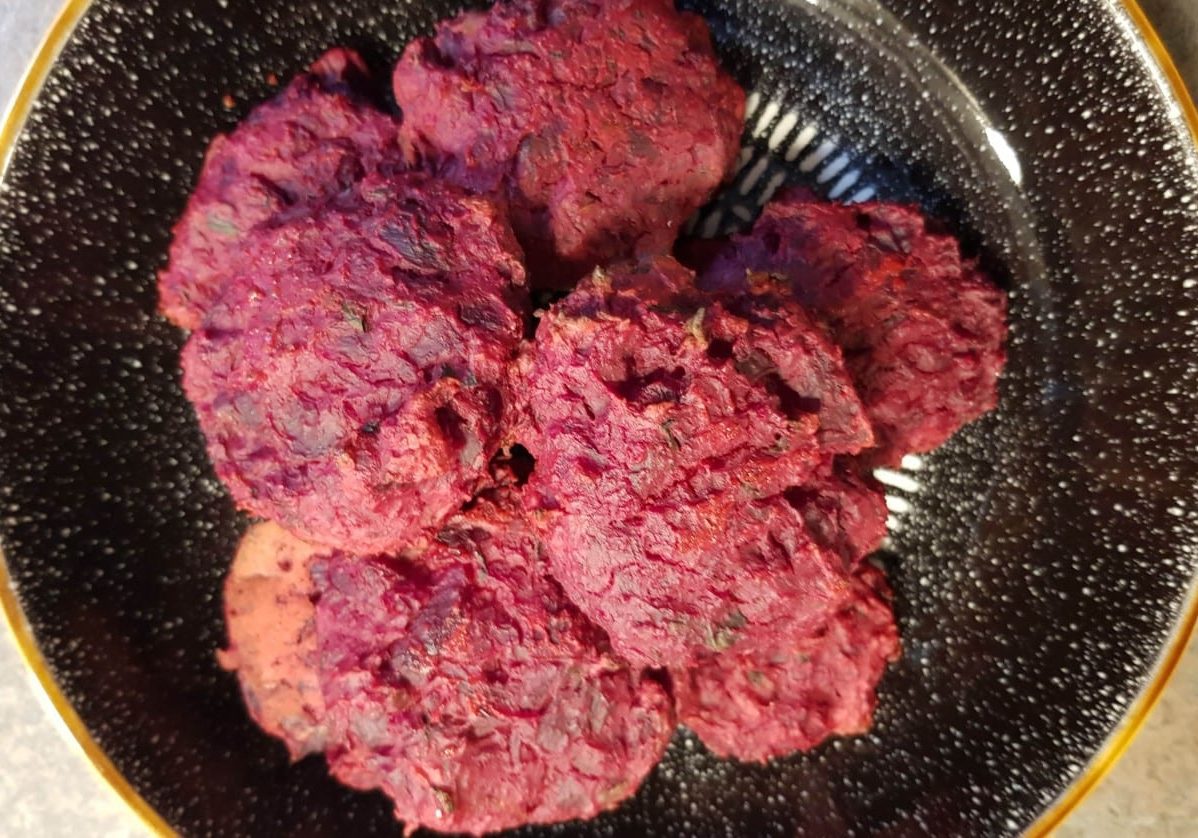 This vegetarian shami kebab recipe is an adaptation of one from Meera Sodha's excellent recipe book "Fresh India". I have modified it to avoid the use of any oil and replaced the paneer with quark. This makes the recipe lighter and was a bit of an experiment but I was really pleased with the end results.
I served it with mint raita and fresh mango chutney and the kebabs seemed to go down well with all those who tried them so I will definitely make another batch.
If you're looking for some great vegetarian recipes and want to stick to the original version of this one, I can thoroughly recommend the Fresh India recipe book.
How to Make
Beetroot Shami Kebabs
This recipe produced around 8 or 9 kebabs but you can make them larger or smaller as you prefer. As we are using beetroot, you are going to turn pink so take whatever precautions you think fit and don't wear white.
Cook the beetroot until it is soft. If you are using raw beetroot chop off the top and tail and cook in the skin. If you are using pre-cooked beetroot make sure it is soft enough for mashing.
Drain your beetroot, leave to cool and then remove the skin.
Mash well so there are no large pieces as these can break up your kebab.
Stir fry the beetroot in a frying pan for 5 minutes and then add your quark (or crumbled paneer), lemo juice, garlic, chilli, ginger, garam masala and salt and mix together well.
Fry for a few more minutes. I found the quark made the mixture a bit "wet" so you will need to give it a bit longer than when using paneer.
When it's looking pretty dry remove from the heat and add the garam flour and coriander. Mix thoroughly and allow to cool. You are going to rolling this mixture into balls so it needs to not be too wet for this but not so dry it will crumble.
When cooled add your egg and mix again.
Take a non-stick baking tray and spray with fry light. Roll your mixture into roughly golf ball sized portions and then flatten on the tray so they are more like discs than balls.
Place your tray into an oven to bake at 200 deg C for 20 minutes and then flip them over for 5 more minutes to crisp up on both sides.
You could also shallow fry them instead of baking them.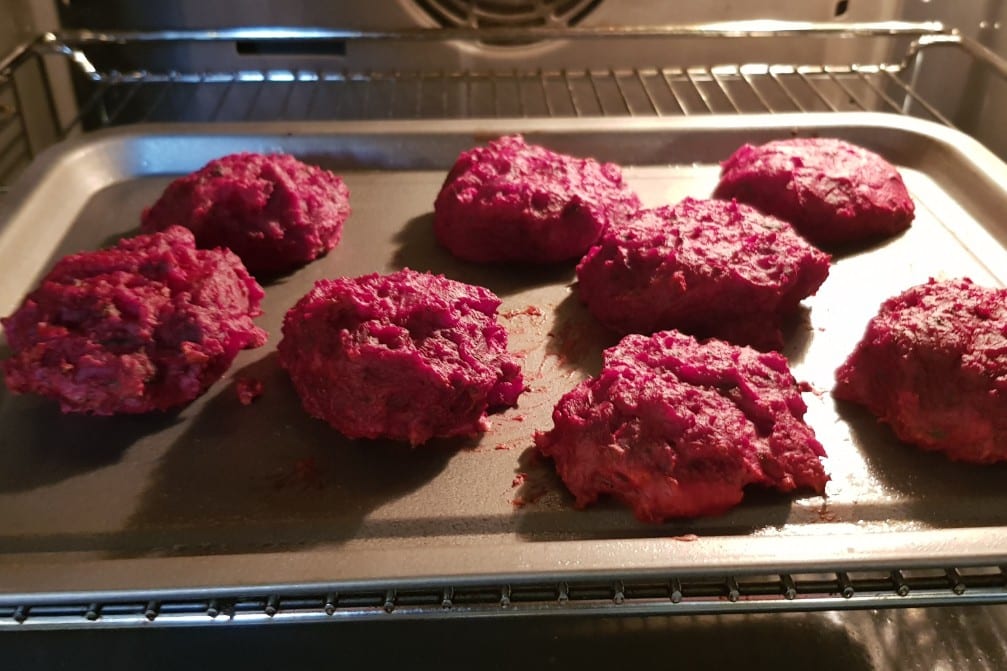 Serve with mint raita or any chutney of your choice. You could also break them up in a pitta bread and add salad for a great lunch.
Ingredients for
Beetroot Shami Kebabs
300g of cooked beetroot (or raw beetroot ready for cooking)
100g of plain quark
1 tablespoon of lemon juice
2 x teaspoons of grated ginger
2 x garlic clove crushed
1 x green chilli finely chopped
1/2 x teaspoon garam masala
1/2 x teaspoon of salt
2 x tablespoons of gram flour
1 x handful fresh coriander chopped
1 x egg
Fry-light or oil for frying.
Links to other recipes and useful information about this recipe:
To find out more about Meera Sodha and her cooking and recipe books you can visit her website here.