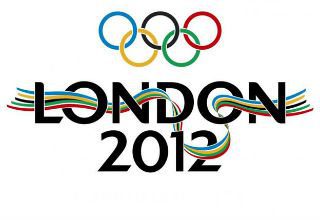 With the Olympics fast approaching, we thought we'd take a look at the most dubious links between curry and this peak of sporting prowess. So we've put together a list of our top five. We are happy to let you be the judge of their quality.
So, here they are, in no particular order:
Number One – Brick Lane (Olympic Curry Capital)
A hub for the Bangladeshi community in London; Brick Lane is also known as 'Banglatown' and has officially been named as the Curry Capital for London 2012. While the area will be full of activity throughout the Olympics, we are hoping that the athletes won't be heading this way until after they've won their medals.
Number Two – The Worldwide Olympic Menu (featuring curry)
Food provided for spectators at this year's games will capture the eclectic British taste with food from all over the world. Basically, this means you're just as likely to find lamb rogan josh on the menu as you are to find fish and chips. A brilliant demonstration of the British love of curry and other international foods.
Number Three – Curried Goat for Jamaican Athletes
Jamaican athletes will be provided with their favourite national cuisine, including curried goat. 30 goat heads will be flown 5,000 miles to the U.K. for preparation of this dish. Have a look at our previous news story for more information about this one.
Number Four – Olympic Poppodom Eating?
Is this a real link? Perhaps not, but it is current (taking place on the 15th of July 2012). Upon breaking the poppodom-eating world record by eating 15 poppodoms in 5 minutes, Tim Stobbs (age 42) retired after becoming poppodom-eating world champion for the third year in a row. Although not an Olympic event (thankfully), Mr. Stubbs expressed his disappointment at having to retire as he was 'hoping to compete in the Olympics someday.' However, we are seriously doubting whether such an event would be welcomed into the Olympics. The event was held in St. Andrews to raise money for Cancer Research U.K.
Number Five – John Curry
Probably the most tenuous of the links. The only link that the 1976 figure skating Olympic champion has with curry (other than the fact that he may have eaten one in his lifetime) is that his surname is 'Curry.'
Any more ideas?
If you can think of any more dubious links between curry and the Olympics, please leave your suggestions in the comment box.