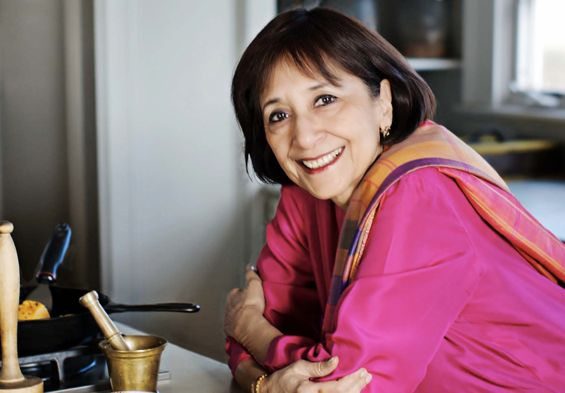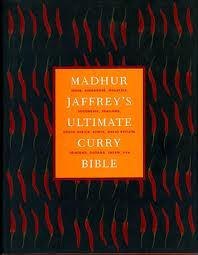 Alongside Pat Chapman's Good Curry Guide another great book for the curry lover is Madhur Jaffrey's Ultimate Curry Bible.
Often described as the Queen of Curry she covers everything, not just Indian curry. This includes South East Asian, African and West Indian dishes showing the truly global nature of curry.
Some highlights from the book inlcude:
Curry, according to the dictionary of Indo-British words published around 1882, was described this way: 'In the east, such grain as rice has little taste and so requires a much more savoury preparation. And this, is in fact the proper office of curry in native diet. It consists of meat, fish or vegetables, cooked with a quantity of bruised spices and turmeric, and a little of this gives flavour to a large mess of rice.'
The dictionary goes on to add that the origin of the word 'curry' could have been the Kannada language word, karil, or the Tamil kari, meaning 'sauce'.
England's first curry house was called the Hindostanee Coffee House and it opened in Portman Square, London and was owned by Dean Mahomet also known as Mr Vindaloo. It closed a few years later, one of the reasons given was it didn't actually serve coffee.
Queen Victoria, who herself had Indian servants, served curries at her palace dinners, but under French names such as cailles aux pommes de terre a l'indienne (quail and potato curry). If the cookbook written by one of her chefs, Charles Elme Francatelli, is any guide, these were the usual period curries with curry powder, curry paste, onions and apples.
So as you can see for any curry officiando – be careful not to be a curry bore – this is a great present.
Let us know what books you recommend and we will give them a try.