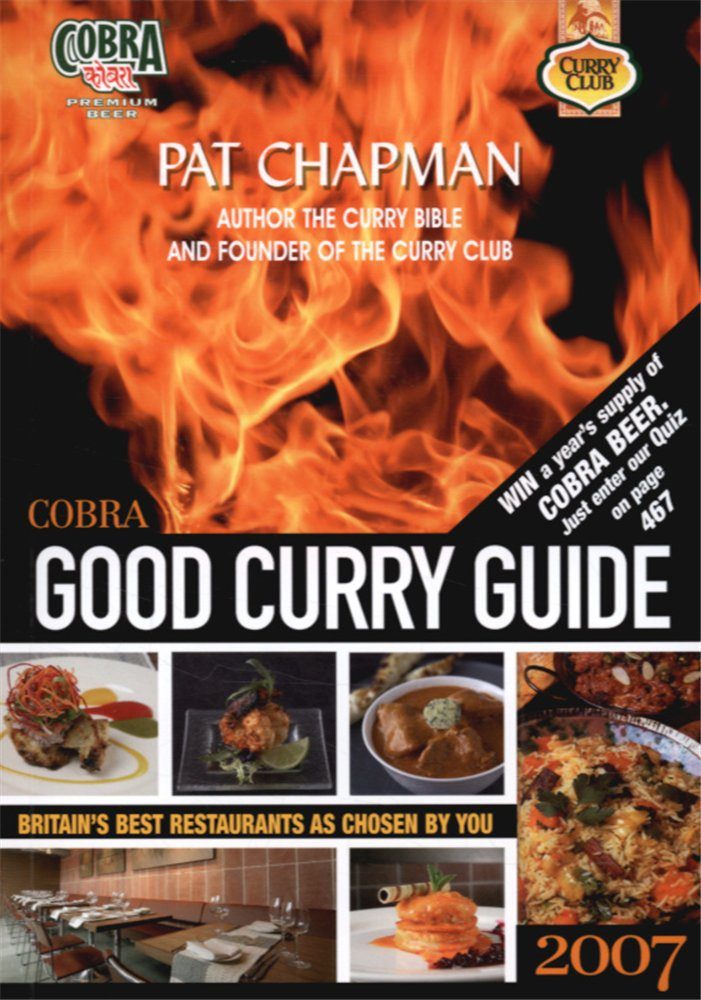 Perhaps one of the most famous "Curry Guides" in the UK is Pat Chapman's Good Curry Guide that comes out every year or so.
Covering around 1000 restaurants across the whole of the UK this guide gives you pretty much the most detail you can find in one book about UK curry restaurants.
Sponsored historically by Cobra it was first published in 1984 and is now approaching the launch of its 12th edition.
Pat is perhaps one of the best known figures in the UK Curry industry and regularly appears on TV and in the media. He has many curry related books in print and their combined sales are well over 1 million copies.
The Good Curry Guide is split by region and also lists a Top 100 or A-list of those restaurants that receive consistently good reports from their clients. Contact details, directions and customer comments as well as a restaurant descriptions give you lots of information about what is available in your local area.
For those who want to know more and to update their cookery knowledge there is also an A to Z of the curry menu that gives details of everything from Chicken Tikka Masala to Naga chillies.
For more information you can visit Pat's website here.