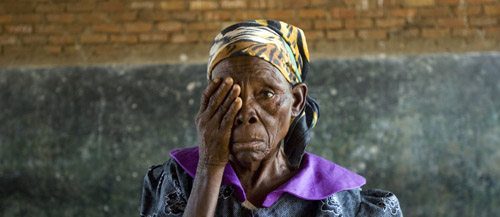 In Bangladesh, one of the poorest countries in the world, 750,000 adults and 40,000 children are blind. It is sad to know that 80% of ocular morbidity in the country is from easy treatable cataracts. In order to make these dreadful statistics go down, the Vision Bangladesh appeal which is run by the NGO, BRAC and the charity Sight Savers, has launched a new scheme, "£1 on the bill".
The "£1 on the bill" scheme asks British diners to donate £1 toward cataract operations each time they eat a curry. More than 10,000 Bangladeshi restaurants are located in the UK so that makes 10,000 potential places to generate money for the appeal. And given the large Bangladeshi community settled in the country, Vision Bangladesh is hoping that a support network will be created to treat blind people in their home country. The approach is simple- each time someone eats a curry at a Banglashi restaurant in the UK, the diner can give £1 to Vision Bangladesh.
The aim is to raise £1m to eradicate 80% of blindness by 2020. Vision Bangladesh has handled more operations than expected since its launch last year- 38,700 cataract operations in 2011 instead of the 30,000 planned.
So come on Bangladeshi restaurants , Vision Bangladesh needs your support!