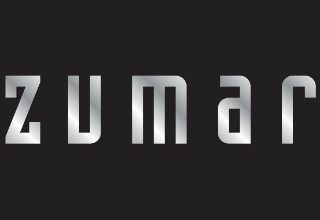 Zumar is a mid sized Indian restaurant near the centre of Sale and is trying to take a more modern approach to their menu with far more fish, duck and beef dishes than you would normally expect to find on an Indian restaurant's menu.
The editor recently took his son for a meal at Zumar and here is his 60 second review:
Zumar Sale Review
Ambience 6/10 – the restaurant has a fairly typical layout and is pleasant enough, the greeting was warm and friendly and we were quickly shown to a table of our choice.
Service 6/10 – Friendly and prompt but some difficulty in making ourselves understood.
Food 3/10 – The starters were nice and somewhat oversized in comparison to other venues so be wary if you're not that hungry. My son's chicken pakora would fill some people up.
The mains were a massive disappointment. I had one of their lamb specials and discussed how hot it would be with my waiter and opted for a "madras" level, so hottish but nothing excessive. What I received was totally unspiced and bland, the lamb was lovely but it was basically covered in what amounted to tomato sauce. Having gone to the trouble of discussing this with the waiter it was a real let down and spoilt the meal.
In their defence they offered me some chillies when I was 3/4 of the way through, but that would have been pointless.
Overall 4/10 – If you have a menu that says "…will redefine your culinary experience" be careful. We expected fantastic  – we received OK to poor. Getting your food right is the most important element and if you have a unique menu, it needs to work.