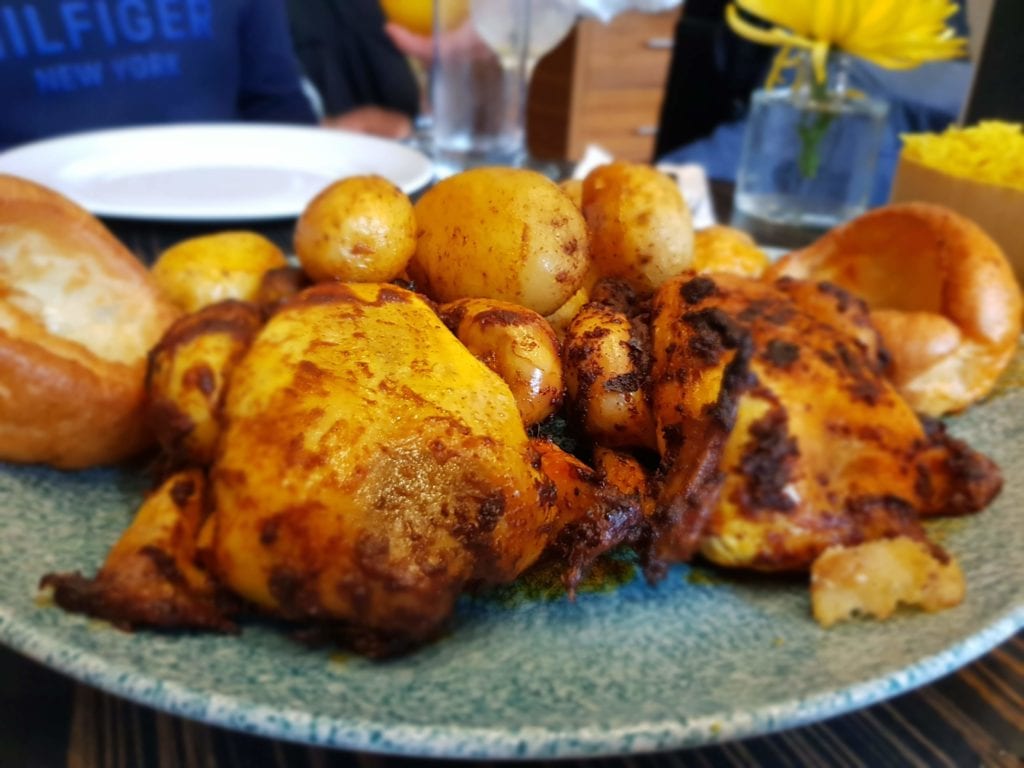 The competition for a good Sunday lunch is one of the fiercest in the casual dining sector and a number of non-traditional venues have joined the fight for your Sunday spend. We headed over to Zouk Manchester to see if the good reports we had heard were justified.
Zouk is a large, modern Indian restaurant just off Oxford Road in Manchester and as well as offering an excellent traditional Indian menu also have a Sunday lunch menu that we recently gave a try.
Two of the party opted for the special Sunday menu and one stuck with a regular curry choice. Overall it was a success and we all enjoyed our meals.
To start we had a nicely presented and very tasty Samosa Chaat which I would recommend. We then moved on to the main event….
My whole roast chicken wasn't actually a whole chicken it was two roast Poussin which for me is a different thing, more fiddly for one so I would have preferred a chicken. It also made it an enormous meal for one, so be warned. To be fair it is sold as a meal for 1 or 2 so it is ideal as a sharer.
We also had the roast lamb which was excellent and a lamb nihari which was also great.
The number of roast potatoes served was insane and you would need to really love potatoes to eat this many. We gave it a good try but had to admit defeat about 2/3 of the way through.
Don't look for the Sunday lunch menu on the Zouk website, there are hints of it but the actual menu isn't fully listed (which is dumb). Hey Zouk sort out you special section too – it's blank!
However that small gripe apart Zouk is well worth a visit and the service, decor and overall experience are all great.
You can visit the Zouk tea bar and grill website here
We have no affiliation with Zouk Manchester and paid full price for our meal.