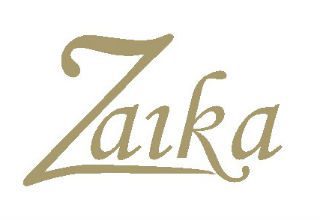 Earlier today, three of us from the CC team experienced Zaika Indian restaurant in Manchester city centre. Zaika claims to serve classic Indian dishes with a Western twist and considers itself as one of the best Indian restaurants in Manchester.
We agreed that it is unusual (in Britain, at least) to have a curry for lunch. But we decided to give it a try none the less. Here is our 60 second review:
Ambience 8/10 – The décor seemed to reflect the claims that Zaika made about their food; classically Indian with a modern, Western twist. The restaurant itself was very clean and very pleasant to look at. The background music did not hide the fact that the restaurant lacked atmosphere due to the quiet lunch time period. However, this can be forgiven as most people would normally dine here in the evening when (we assume) it would be much busier.
Service 8/10 – A very quick and polite service. Not particularly outstanding but certainly very good.
Food 8/10 – The menu offered an interesting array of choices which was a welcome change from the standard 'choose your meat, then choose your sauce' menu style. We ordered two starters and three main courses between the three of us. We had chicken tikka and meat samosas for starters. Both of these were very tasty and each of us thoroughly enjoyed them.  For main, we had a lamb jalfrezi, a keema mutter and a chicken chilli masala. We shared these between the three of us and, again, we very much enjoyed them. The levels of spice were exactly as the menu indicated they would be and the flavours of all three dishes were lovely. With this we had naan bread and pilau rice. Both were very good. In terms of quality, the food was similar to the service; it was not the absolute best Indian food in the world, but it was definitely very good.
Overall: A very good restaurant which presents brilliant value for money. Not the best of the best, but for the price you would struggle to find anywhere better. Definitely worth a visit.