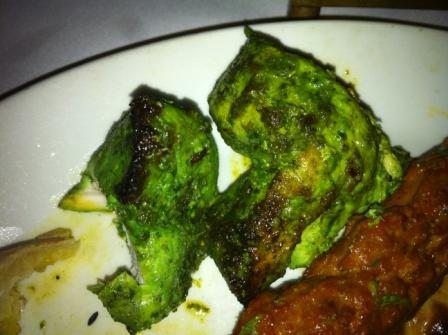 We would and we did and we quite enjoyed it!
Hariyali chicken isn't a particularly common dishes found on Indian restaurant menus but those in the curry industry have been enjoying it for years.  Its main ingredients are mint, green chillies and yogurt, adding many dimensions to the flavour; first you get the freshness of the mint, then the kick of the chillies, finishing with the coolness of the yogurt.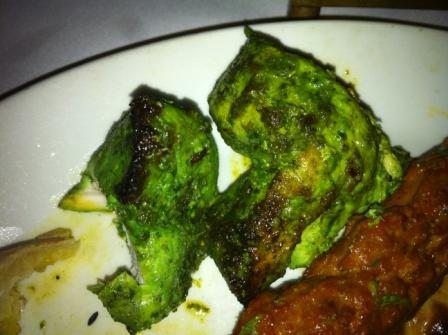 We were served this hidden gem at a recent networking lunch at a popular Indian restaurant in Manchester as part of our starter dishes along with a seekh kebab, naan and salad.  Its inclusion caused quite a stir amongst the diners and the verdict was mixed.  Some were put off by the colour, others thought it was some sort of vegetable at first glance but most were pleasantly surprised when they cut into and tasted it.
Fancy trying it too?  Why not ask your favourite restaurant if they can make it for you next time you're there and remember to let us know what you think.