Dishoom Manchester Restaurant Review
Dishoom recently opened in Manchester and after many years of waiting I can say it's fantastic. We've been for breakfast and dinner and both visits were brilliant.
Breakfast
I've had the pleasure of a few Pakistani breakfasts over the years, cooked by friends, but I think this was a first Indian breakfast for me in Manchester and it was excellent. Having celebrated my son's birthday the night before and feeling slightly worse for wear, we visited and had a variety of dishes.
Mrs CC had the bacon role, I had the Keema Per Eedu and my son had the Akuri. With proper leaf tea served in china cups just like my granny used to have, everyone was thoroughly impressed. Only go for the keema if you're starving hungry or sharing as it really is a full on meal. We think the Akuri was the stand out dish and it's probably best to have the bacon naan with an egg as it's a little dry just with bacon.
My photos won't do it justice but this is now a must for breakfast in Manchester and stands up well against the massed ranks of avocado selling venues that surround it.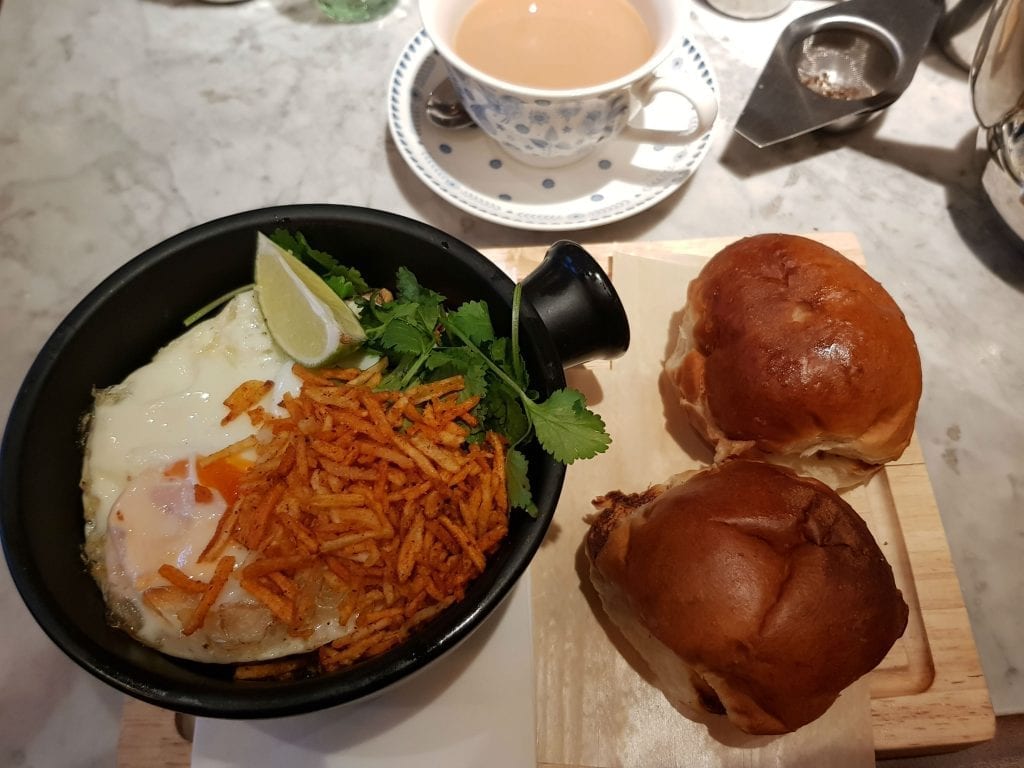 Dinner
This was actually our first visit and apart from a mix up over one dish service was very good. The venue is an old Masonic hall given a 1920s Bombay twist and it works really well.
It's a big place and they cater well for drop ins rather than pre-bookings so you may have to have a drink in the bar before you are seated although we were shown straight to our table.
As with many restaurants in town, the small plate and sharing style is what Dishoom is all about. You order 2 or 3 smaller dishes per person or one of the larger ones to share and reduce the number of small dishes.
We opted for the Keema Pau (but were served a Bhel), Murgh Malai, Black Daal and the signature dish of Nalli Nihari Biryani.
I absolutely loved the Murgh Malai and Black Daal and the Biryani was also good. The chicken in the Murgh Malai was juicy and not dry (thigh meat is always tastier) with just the right level of spice and the Black Daal is creamy and delicious. I used to think I made a pretty good version but this one has put me in my place.
I loved the briyani and it is certainly filling and it comes with a pie crust which helps to keep it moist. I thought the nihari sauce that went with it was a bit dull in comparison to the rest of the meal but we left absolutely stuffed and very happy.
On the drinks side the IPA is the beer to go for if you like something a bit less gassy than Kingfisher and Mrs CC had a chai laced with Bourbon which is definitely on my list of new things to try next visit.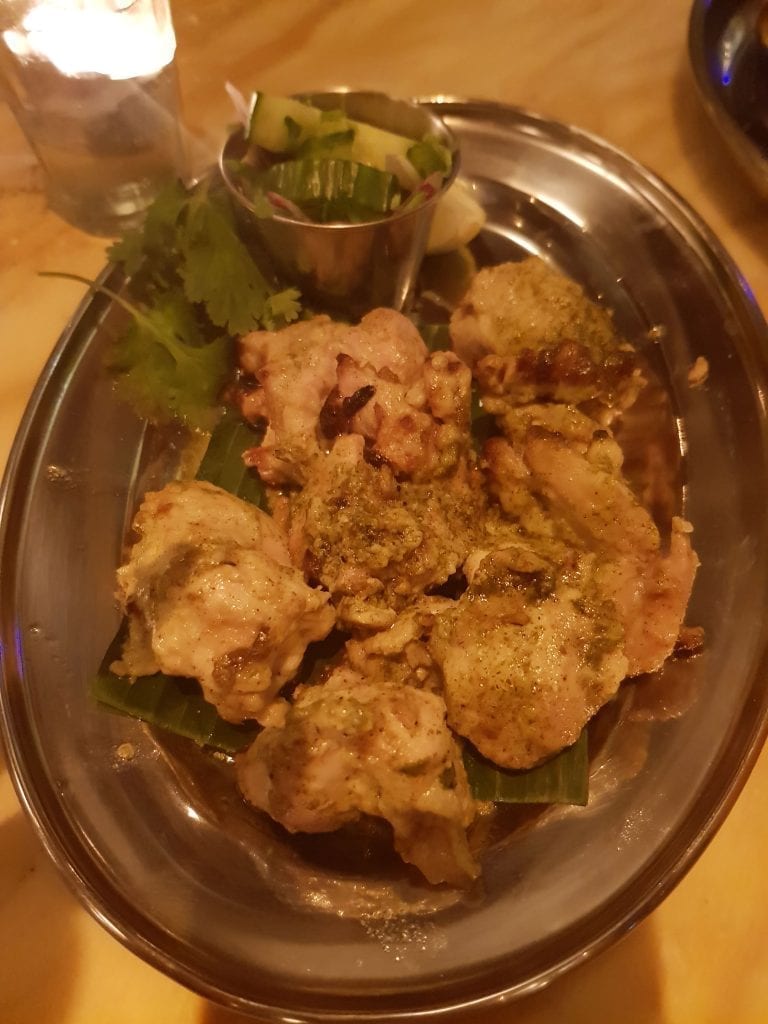 Note: I have no affiliation with Dishoom, they didn't know CC was visiting and we paid full price for all food and drinks. I do this for fun not money!