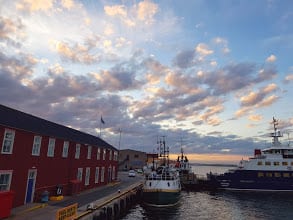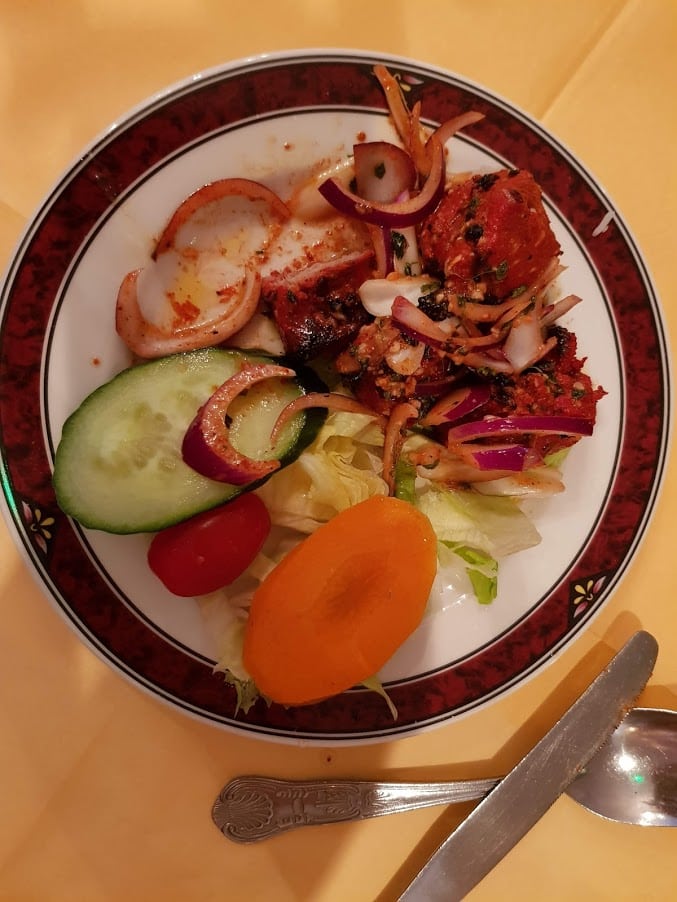 Perhaps not the most northern because there are several curry restaurants in Lerwick and I didn't check if I was at the northern end of town but either way the Gurkha Kitchen proves that even in the Shetland Islands you can still eat a very acceptable curry.
With very welcoming staff for what is essentially a Nepalese style curry house, they easily managed our table of 12 hungry (and thirsty) divers on a club scuba diving trip to the islands in July. The decor is very much from the old school of Indian restaurant design with a slightly odd mix of pictures and posters mainly linked to the history of the Gurkhas and the landscape of Nepal. But that kind of works in the setting of Lerwick.
I tried the lamb Chhoila starter which is a semi-spicy dish that was just right as a starter. I followed this up with a Votey chicken dish which was highly spiced, so had a very strong deep flavour but was not as hot as the "medium hot" rating would have suggested from their menu. I would have liked mine with a bit more kick.
Their plain naan bread was exceptional and overall, pretty much a thumbs up all round. If you happen to be in Lerwick give it a go. I would point you at their website but I don't think they have one, but if you Google their name and Lerwick you can find their menu online and their Facebook page.