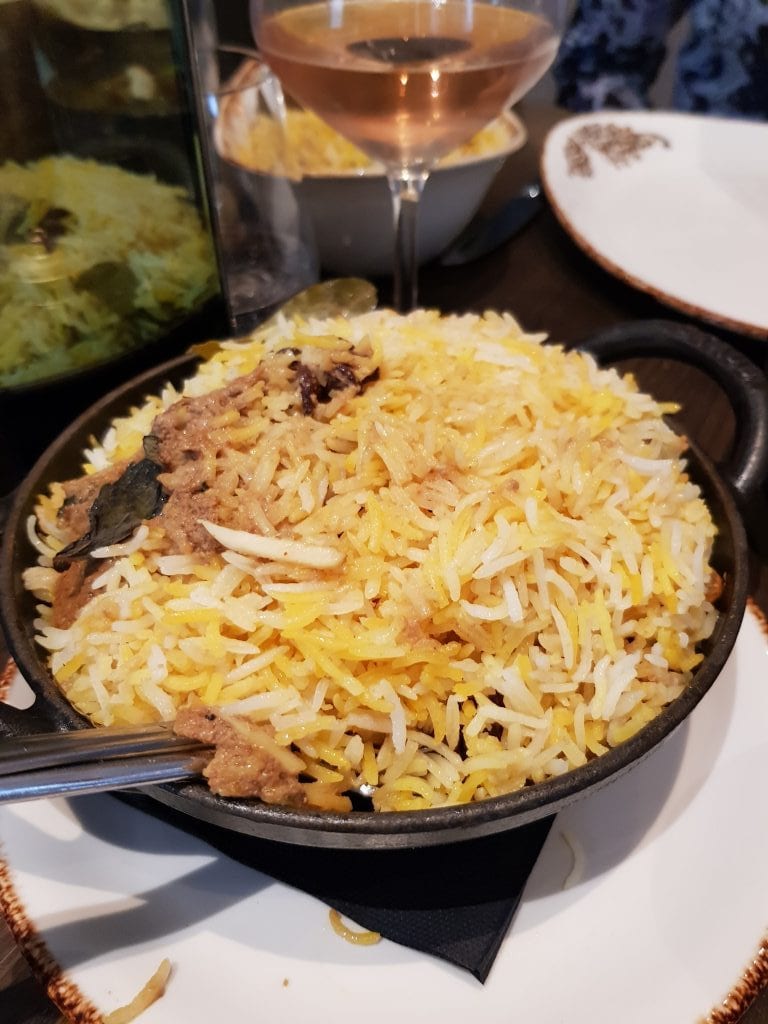 Gosht Dum Biryani at Asha's is bloody lovely, I had one this weekend and it is simply sensational, so I am asking the question is this the best biryani in Britain?
What makes a great biryani? Well it's a dry dish (no sauce generally) so you need to be able to cook it well enough to keep it moist otherwise it's horrible. The flavour needs to be present throughout the dish, not just in the meat or veg but also in the rice. The rice itself needs to have the fragrant delicate spices come through so you can enjoy them and of course it needs to be light and fluffy, not a sticky mush.
This Gosht Dum Biryani is all of these things, delicious, tender lamb chunks throughout, a huge depth of spice in the rice as the cardamon and saffron hits you and just every mouthful packed with flavour. I was in heaven.
Our main course was served with a fresh yoghurt raita as a side dish, which was a great accompaniment and eaten with plain naan its the perfect meal for me.
Rachael tucked into a Chicken Palak from their seasonal menu, which was also delicious, a spinach and chicken dish with cardamon and ginger. Again the depth of their spicing is spot on and shows how "heat" can be generated whilst real flavour isn't sacrificed by overloading a dish with chilli.
This Biryani is heading on to my top 10 Indian dishes of all time and I recommend it if you're are visiting, although recommendations tend to be the kiss of death to anything, obviously.