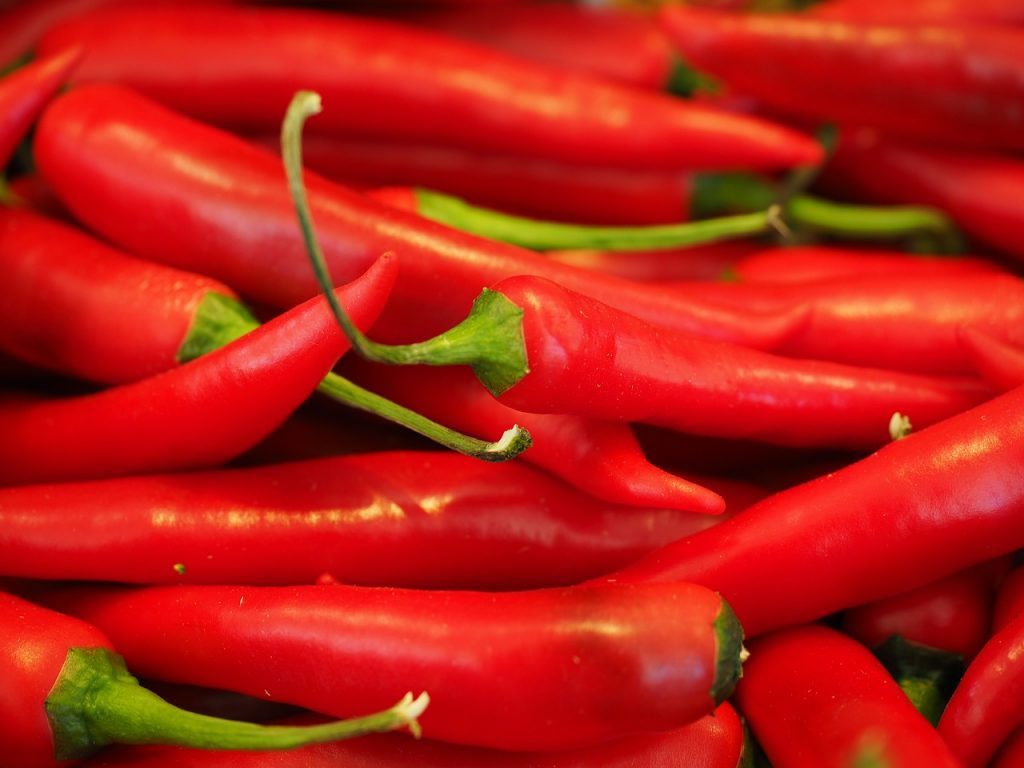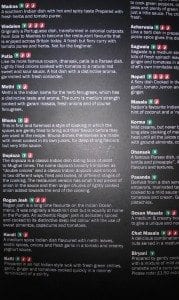 When you look down the menu in an Indian restaurant, how do you make your decision on what to eat? Do you go for the same dish every time no matter which establishment you're in or are you a spice rater?
By this we mean do you use the restaurant's spice rating as a guide? Do you look for the milder 1 and 2 rated dishes or do you prefer your curry with more kick and automatically cast your eyes to the higher 4 and 5 star rated dishes?
Research carried out by Curry Culture has revelled 85% of people rely on the spice guide. There were some that play it safe and always have the same dish but others said the spice rating of a dish would influence their decision. After polling 100 curry eating members of the public our research concluded that 57% of British palettes veer towards 2 and 3 rated dishes.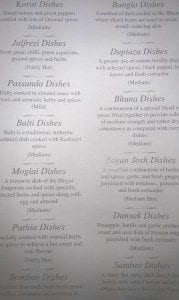 Interestingly a number of people poled said the same dish can have a different rating in different restaurants so they would always use the guide and go for a 2 chilli rating. This led us to investigate a little further and see exactly how restaurants rate their dishes. We looked at a sample of restaurant menus and indeed there are different ratings for the same dish which can be confusing:
Sample menu A rates a Dopiaza as 1, whereas Sample menu B suggests it is of medium strength.
The same is true of the Pat(h)ia; menu A has it at a 2 and menu B describes it as 'fairly hot'.
With so much influence resting on the spice guide, Curry Culture is calling on restaurant owners to standardise their ratings and give their customers clear information.
Do you run a restaurant? Why not shed some light on the topic and tell us how you rate your dishes? Does the Scoville heat scale (used to measure the 'hotness' of chilli powder) play a part in your ratings, is down to your chefs or is there another method of managing the spiciness of a curry?