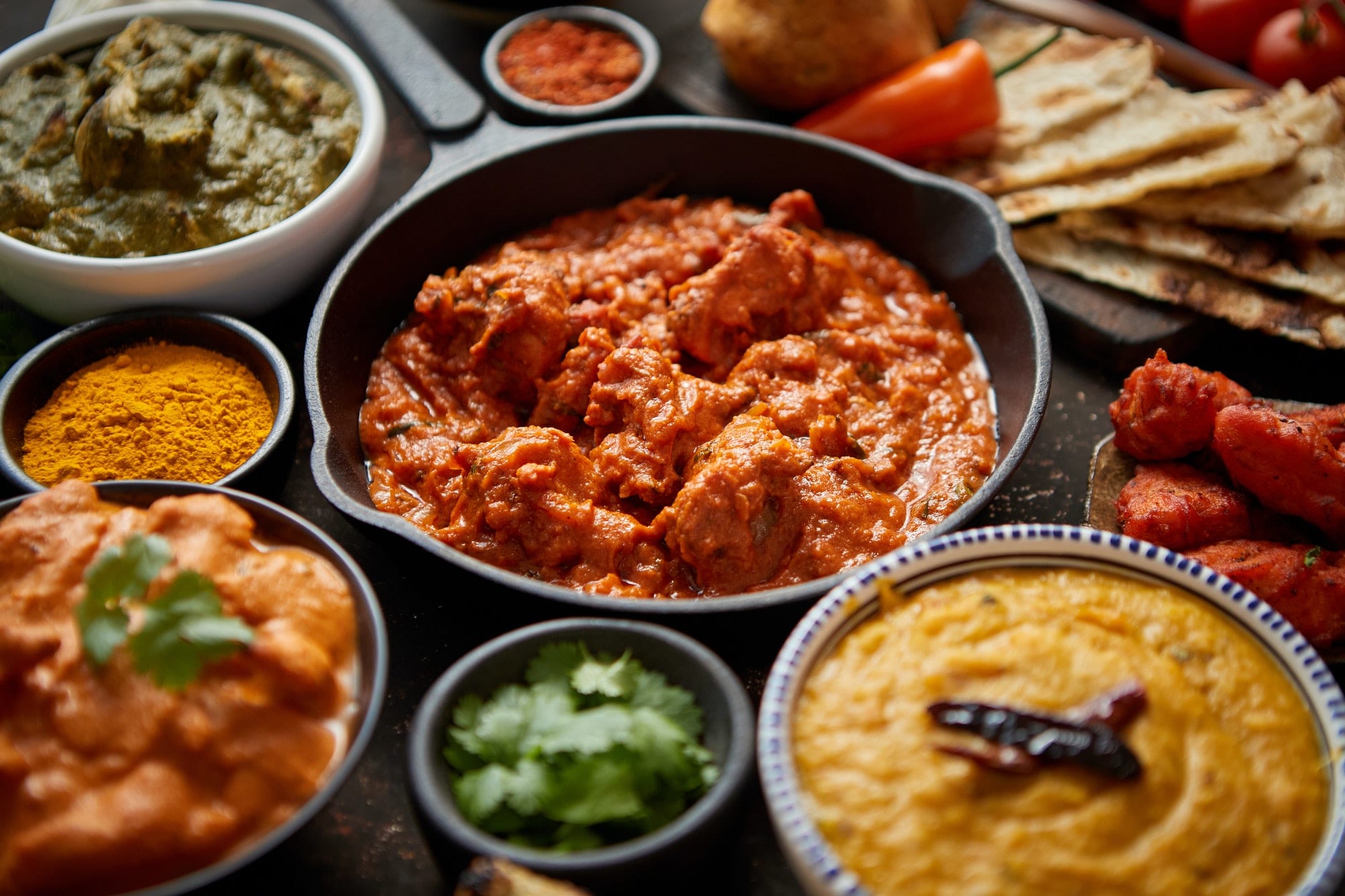 British chefs took their version of curries back to India. But did the British curry prove a hit with those used to the real thing?
Four master chefs from Indian and Bangladeshi restaurants in Britain have returned from Kolkata in India where they showcased British curries at the 10-day Taste of Britain Curry Festival. Reports say the dishes went down a storm for their novelty value.
So what sets the British and Indian Curry Apart?
The word "curry" is a very vague term in India because there are so many regions and cultures. Curry typically means "sauce". The main difference between curries in India and Britain is that the British ones are a little bit sweeter and thicker. In India, curries tend to have more sourness, mainly from the use of tomatoes, which is a traditional ingredient in the north. Nut pastes are more expensive to use in India, so they tend to be more prevalent in British curries.
British curry recipes have been restaurant led, whereas they typically come from the home in India. This means that the same sauces are used for different meats here, which is not the case in India where, say, chicken and lamb sauces would not be interchangeable. The closest British curries come to anything you find in India is probably the north Indian style, typified by Punjabi cooking – lentils, potatoes, paneer with spinach and so on. But Indian food in Britain is evolving, too, with the increasing number of Keralan restaurants.
Britain's favourite curry, chicken tikka masala, is based on the Indian dish commonly known as "butter chicken". Chicken is marinated in yoghurt and spices, cooked in a tandoori oven, then covered in a creamy tomato sauce. The difference is the British version is slightly sweeter.
Heat from chillies seems to be used in Britain to mask the taste. A vindaloo in Britain is nothing like the true vindaloo you would be served in Goa. If you tried a restaurant dish in India it would have a medium heat. Indians wouldn't comment on the heat of a dish really, just the taste.
Shaun Kenworthy, a British-trained chef now based in Calcutta, says he once considered opening a restaurant which combined British and Indian flavours, but is now convinced it would not work. "I think people are so used to what they have eaten all their lives, to change it is almost a sin. The kind of yellow dhal (lentils) they have, or chicken makhani (mild curry), have to be cooked a certain way and they cannot be any different."
It took 30 years for the curry to become Britain's national dish and big business too, bringing in around £4.2bn in revenue every year and employing more than 100,000 people. So who knows what the next 30 years will hold for British Curries in India?