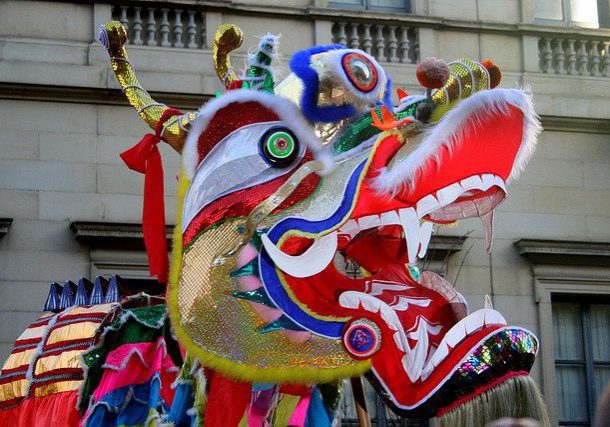 What is a celebration without curry?
For us, and by now, probably for you as well, curry is the centre of any good celebration so here is our suggestion for the perfect curry to welcome in the Chinese New Year.
Manchester is gearing itself up to welcome in the Chinese New Year of the Horse in style!  From 30th January until 2nd February those visiting the city centre will find themselves immersed in a incredible Chinese festive atmosphere.
The Mancunian Chinese New Year is known as the biggest in the North of England.  Last year an estimated 75,000 people watched the closing parade which is the grand finalé of this weekend-long celebrations.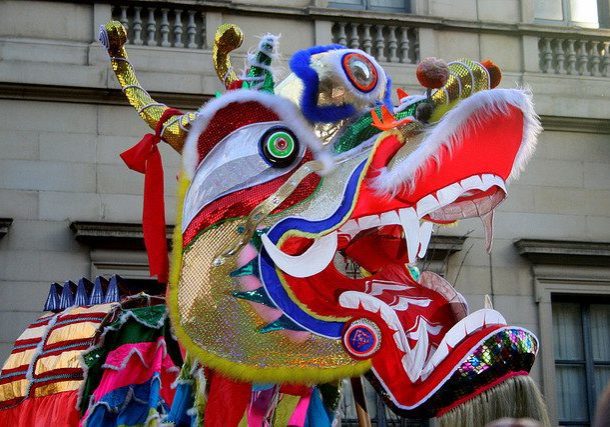 How to Make
Chinese Curry Chicken
Colourful Chinese decorations can already be seen inundating the city's Chinatown and surrounding areas.  Soon other parts of the city will be following suit with the fabulous smell of traditional food, emanating from the Chinese food market situated in St Ann's Square and the extraordinary sounds of Chinese music being played around the Art Gallery.
Probably the most expected event is the closing parade with the traditional Chinese dragon as protagonist, followed by an spectacular fireworks display in Chinatown and Albert Square.
But as we asked before: What is a celebration without curry? Here's how to make this recipe:
1. For the curry paste: Place all of the curry paste ingredients into a food processor and blend to a smooth paste. Set aside.
2. For the chicken: Bring a pan of water to the boil, then reduce to a simmer and add the star anise, rice wine or sherry, fresh ginger and chicken breast. Cook for 25 minutes or until the chicken is cooked through. Remove the chicken and shred into large pieces. Remove the impurities that may have formed on the top of the stock and set aside.
3. Mix the chicken with the curry paste.
4. Heat a wok until smoking, then add the groundnut oil. Fry the red onions for 1-2 minutes, or until softened, then add the chicken, red peppers, spring onions, bean sprouts and Chinese leaf. Stir-fry for 1-2 minutes, then season with the light soy sauce.
5. Serve with plain rice and a small bowl of the hot chicken stock to ladle onto the rice to moisten.
Ingredients for
Chinese Curry Chicken
For the curry paste
1 tsp ground turmeric
½ tsp chilli powder
½ tsp mild or medium curry powder
½ tsp ground coriander
1 tbsp sichuanese chilli bean paste
1 tbsp shaoxing rice wine or dry sherry
For the chicken
560g chicken breast fillets, skin removed
2 star anise
1 tbsp shaoxing rice wine or dry sherry
1 inch peeled and finely sliced fresh ginger
salt and ground freshly ground white pepper
1 tbsp groundnut oil
1 red onion, sliced
1 red pepper, sliced into strips
2 spring onions, sliced diagonally into 2cm/1in pieces
1 handful bean sprouts
100g Chinese cabbage, washed and shredded
1 tbsp light soy sauce
Links to other recipes and useful information about this recipe: