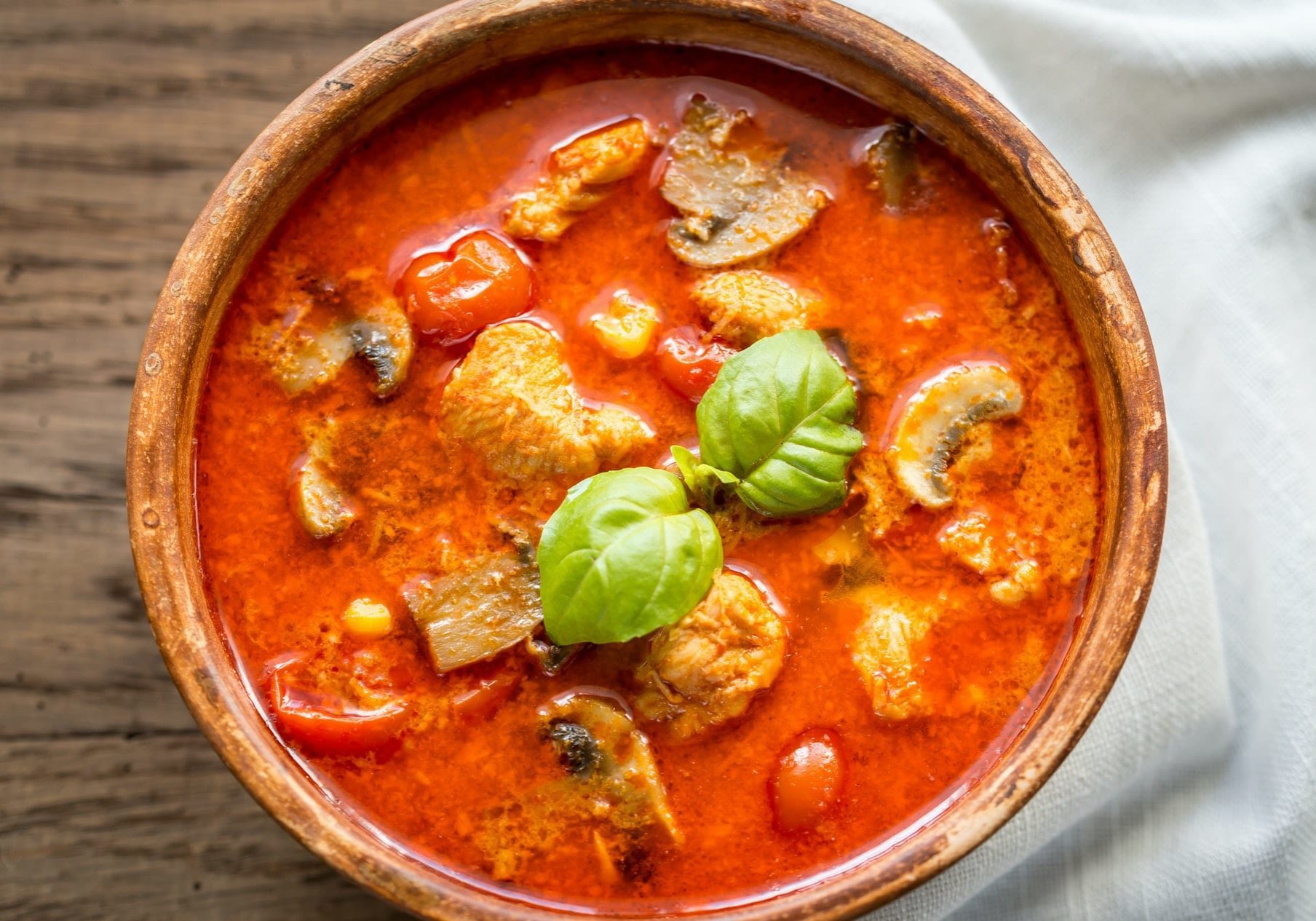 This is one of my trusty recipes for a quick supper I found whilst agonising over something to cook for friends who are vegetarian (but eat fish). 
I love Thai food and found this particular recipe really easy given the two challenges I face.  Firstly, I'm not a great cook.  Secondly, I live in a very rural area where you often have to travel into the next county for a packet of herbs.  But, with the majority of these ingredients easy to find, this recipe felt manageable.  It took only 20 minutes to cook, smelled delicious and tasted fabulous.
It also has a lovely spring/summer feel to it, so it's perfect for this time of the year.
How to Make
Quick Red Thai Curry
Serves 4
1. Heat the red curry paste in a pan and add the coconut milk. Add the potatoes and cook for 8 minutes or until tender, then add the tomatoes and fish and cook for 3 minutes or until cooked through.
2. Stir in the coriander and lime juice and serve with wedges of lime to squeeze over the dish.
3. You can also make rice and naans as accompaniments, if desired.
Ingredients for
Quick Red Thai Curry
3-4 tablespoons Thai red curry paste
400ml coconut milk (you can use light but I prefer full fat)
12 x salad potatoes
A punnet of cherry tomatoes
250gm skinless white fish fillets cubed (I also use prawns or chicken)
A handful of coriander leaves
3 x limes (2 juiced, 1 cut into 4 wedges)
Links to other recipes and useful information about this recipe: