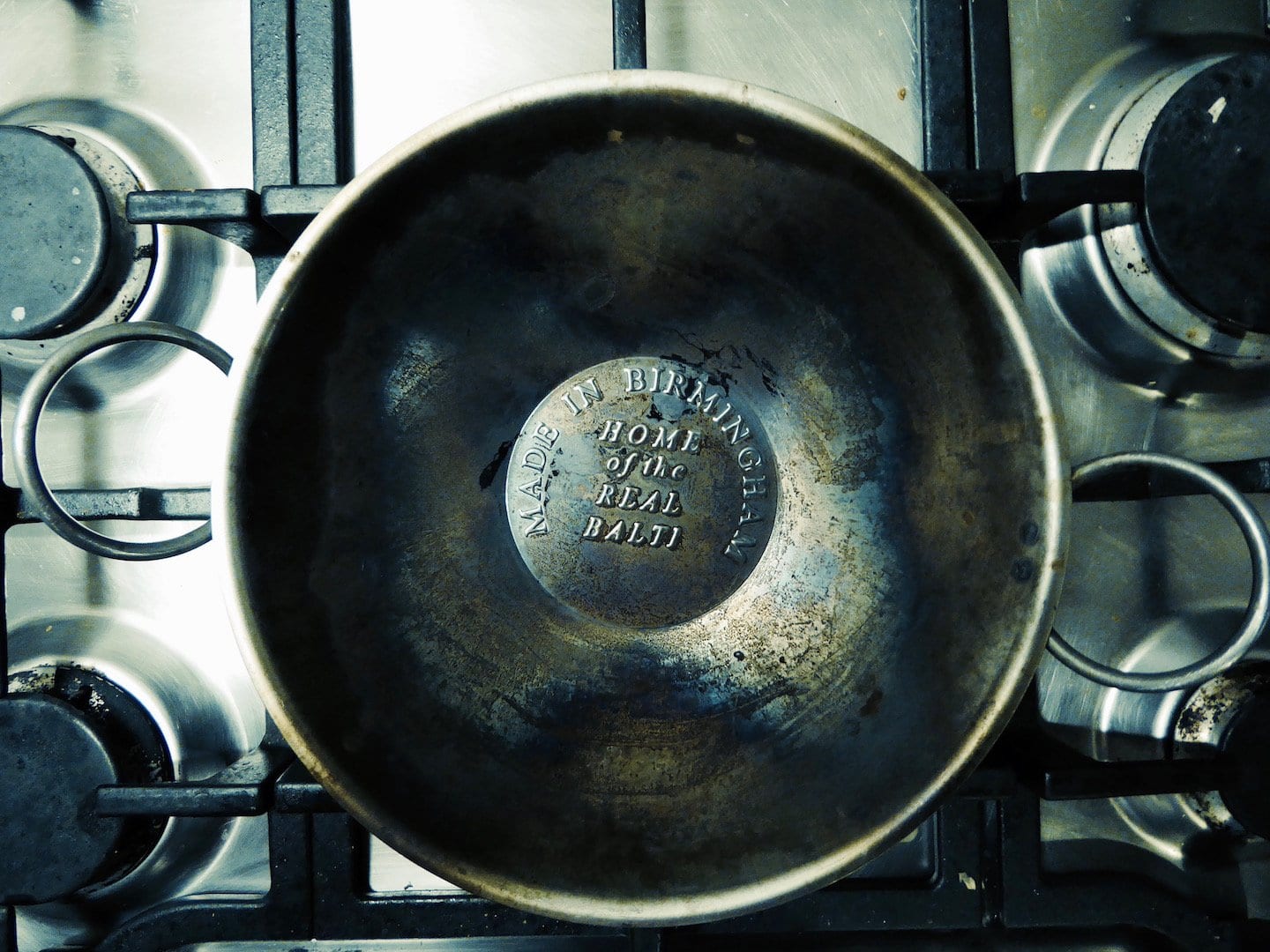 The curry world is not just about restaurants, there are a huge number of other businesses, home chefs and curry enthusiasts involved in the industry and today we look at one of them, the Birmingham Balti Bowl Company.
If like me you originally thought the Balti and Balti Bowls must be from India, Bangladesh or Pakistan, you were wrong. We have interviewed Balti Warrior, Andy Munro and he filled us in on the background and put us right in no uncertain terms – Balti is from Birmingham and the original bowls are made there too.
Read about the history of the Balti in our article "The History of the Balti Triangle"
What is a Balti Bowl?
The idea of the bowl is that your balti is cooked and served all in one dish, so no replating, it comes to you in the balti bowl and on a wooden base or straight onto the glass top tables of the original Birmingham Balti restaurants. Perfect for dipping your nan bread or roti into and scooping out your curry.
Made from a thin pressed steel, with a flat base (different to a wok) and with a pair of handles welded on to the body, the balti bowl, rather than staying pristine, will develop a darkened patina as you use it, all adding to the flavour of the dishes you cook using it.
There are detailed instructions on the company's website that show you how to season and care for your bowl.
Part of the "proper balti" argument is the degree of caramelisation you can achieve while cooking, using a non-stick pan like a wok makes it hard to achieve but using a thin steel pan with a flat base, allows the heat to build up quickly and evenly and for plenty to take place.
We're essentially talking about controlled burning – too much and it's going to taste horrible, but caramelise your onions and you get a lovely sweetness in the dish.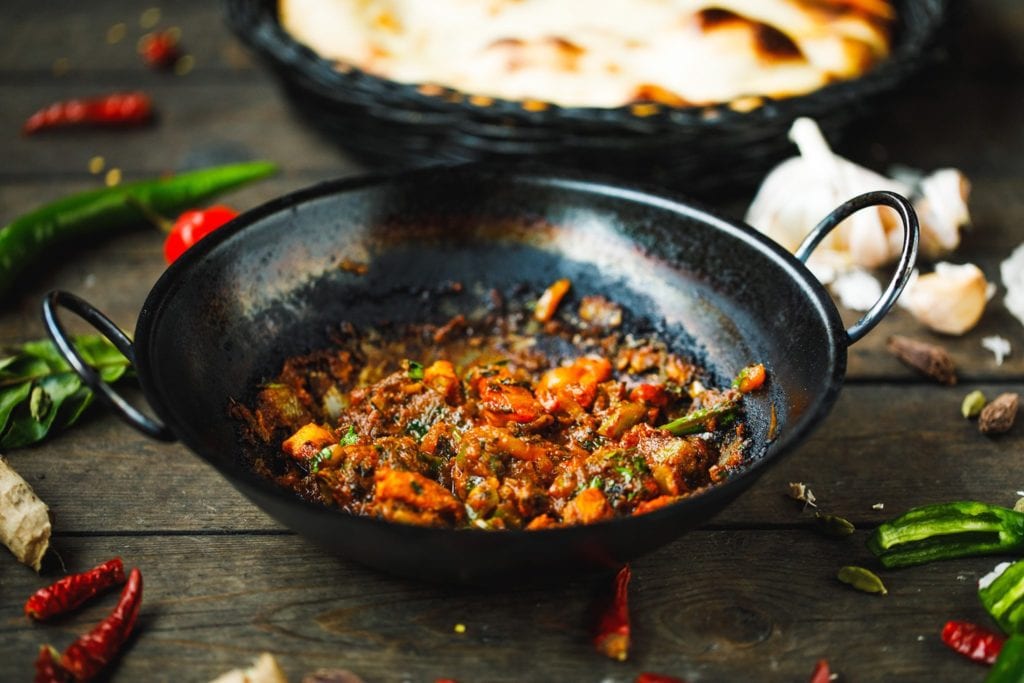 Home Cooking
With the growing popularity of home cooking there is a massive market for products that give the home chef that authentic edge. The company has been able to tap into this market and has a range of products ideal for the curry enthusiast.
When we spoke to owner Lora Munro she advised that the current difficult climate is both good and bad for them, she said…
As widely reported, restaurants have been hit hard by the COVID pandemic and balti restaurants are no exception. This is compounded by the fact that an authentic balti cooked and served up sizzling in the traditional pressed steel balti bowl cannot be really replicated in a takeaway.

So, not surprisingly a lot of curry lovers have been honing their home cooking skills to get their balti 'fix' and orders for our genuine balti bowls have boomed during the lockdown. That's not to say that the demise of any restaurants would be good news, because the experience of being served a proper balti served up sizzling at the table inspires the keen curry lover to have a go themselves.

Unfortunately if the Government's furloughing support ends at the same time as there's a second peak and lockdown then some curry restaurants may never reopen. However, most of the balti restaurants in their ancestral culinary home of Birmingham thankfully remain upbeat about their survival.

Lora Munro, owner The Birmingham Balti Bowl Co
So when lockdown ends, as it surely will even though it may not feel like it at the moment, head down to the Balti Triangle and enjoy a great meal. In the meantime have a go yourself with the right tools for the job and send us your pictures on Facebook when you do.
For more information on the Birmingham Balti Bowl Company head on over to their website.
Note: we have not been paid for this post and have no affiliation with the Birmingham balti bowl company. If you want to be featured on Curry Culture, send us your story and we will let you know if we think it's right for us.