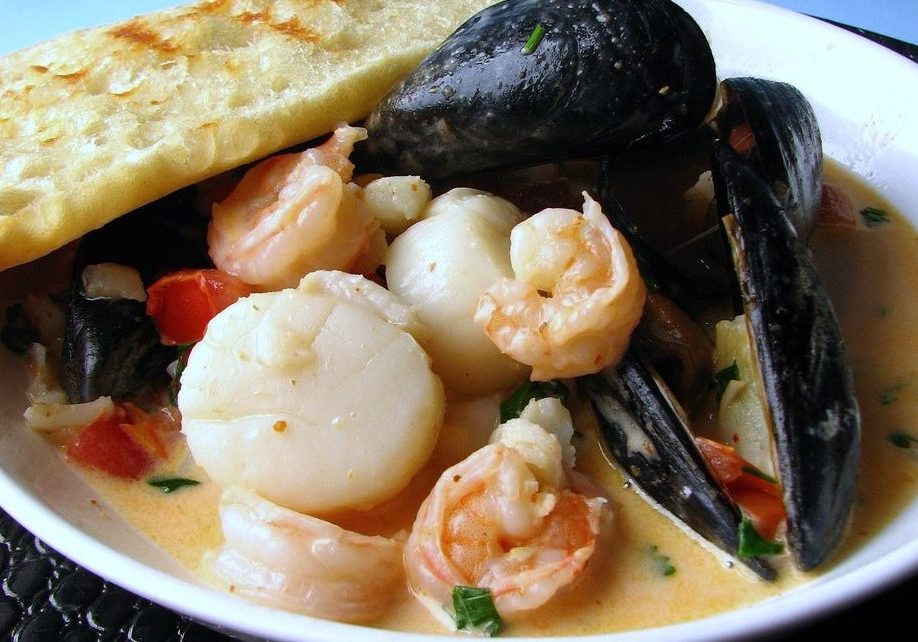 We've discovered a high energy Thai seafood curry recipe which is apparently designed to boost iron levels. 
Allegedly, it is a misconception that spinach and leafy vegetables are one of the best sources of iron, as the mineral is poorly absorbed from them.  However, red meat, liver, turkey and particularly cockles and mussels are excellent examples of iron boosting foods.
This recipe provides almost all of your recommended daily iron allowance.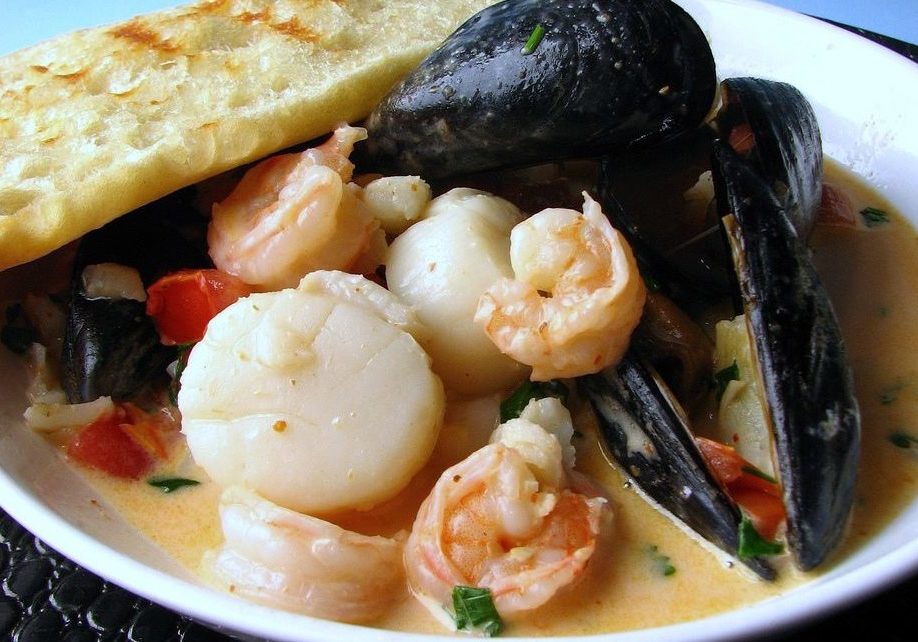 How to Make
Thai Seafood Superfood!
Serves: 4
Preparation time: 10 minutes
Cooking time: 45 minutes
Heat the oil in a saucepan and add the curry paste. Fry over a low heat for 3-4 minutes, stirring but without letting it colour. Add the coconut milk, stock/ water, fish sauce and sugar. Bring to a gentle simmer and cook, uncovered, for 20-25 minutes.
In the meantime, cut the french beans into 2-3cm lengths and slice the spring onions. Add these to the curry sauce and cook for 5 minutes. Add boiled water to a pan with the rice, and boil on a hob for approximately 10-12 minutes.
Cut the white fish fillets into large bite-sized pieces and add these to the pan, cover with a lid and simmer gently for 2-3 minutes, until the fish is just cooked. Stir in the cockle or mussel meat and heat through gently for a further 5 minutes.
Scatter the basil/coriander, serve, sit back and feel the energy flow!
Ingredients for
Thai Seafood Superfood!
400g White rice
2 x tablespoons Olive oil
3-4 tablespoons Thai curry paste (red or green)
400ml Can of coconut milk
200ml Fish stock or water
2 x tablespoons Thai fish sauce
2 x teaspoons Sugar
125g French beans
100g Spring onions
500g Fresh white fish fillets
300g Fresh cockle or mussel meat
A handful of fresh coriander or basil
Links to other recipes and useful information about this recipe: