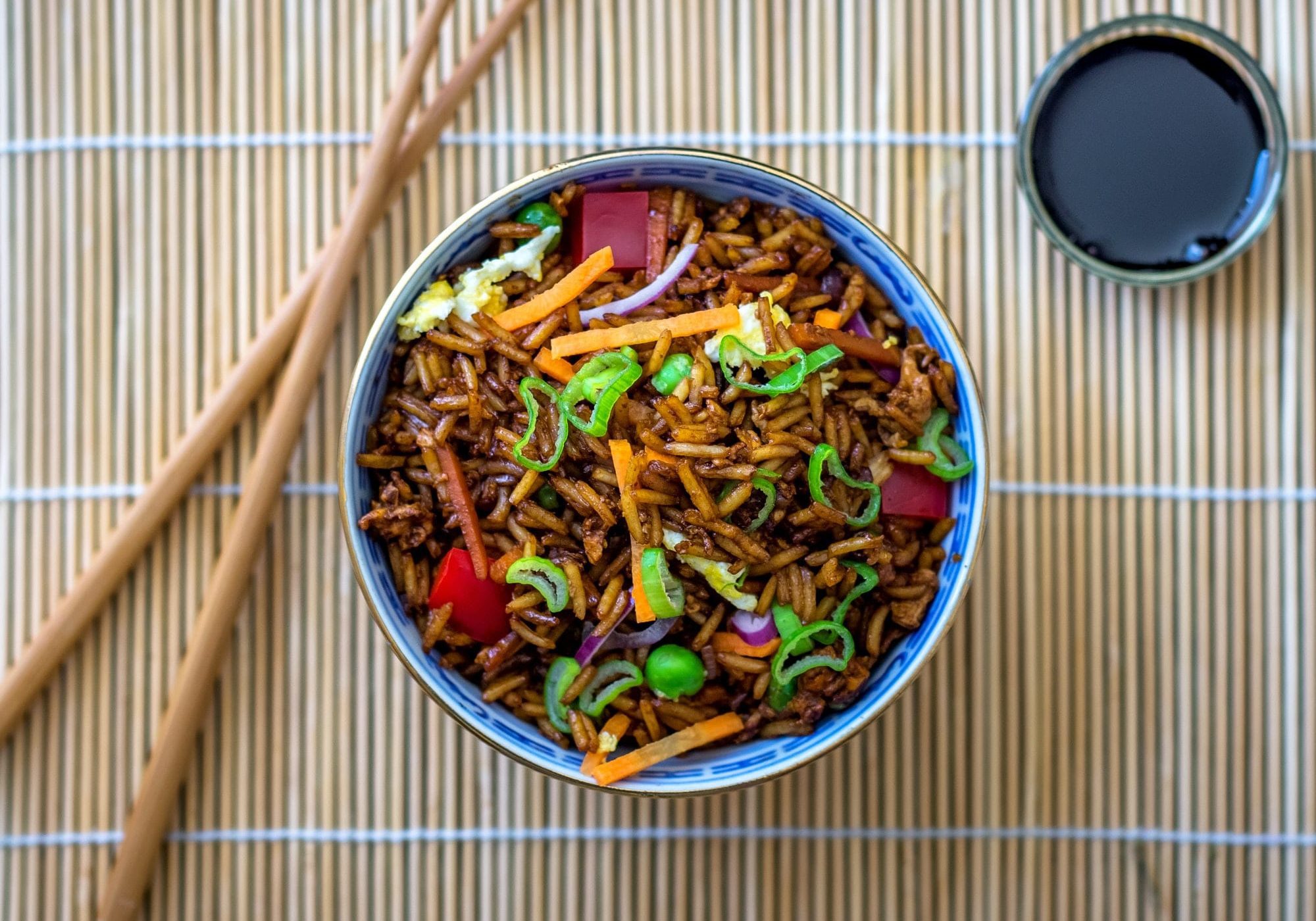 Our guest blogger is "The Mistress of Spices" …
Contrary to popular belief, Thai or Thai-influenced dishes aren't particularly complicated to make. Fried rice, for example, is one such dish. All it takes is some cooked rice in your fridge, leftovers from the day before.
There are a million types of fried rice that one can make (all the more reason to always cook some extra rice!), but this one gets a bit of Thai zing from some Thai red curry paste and kaffir lime leaves.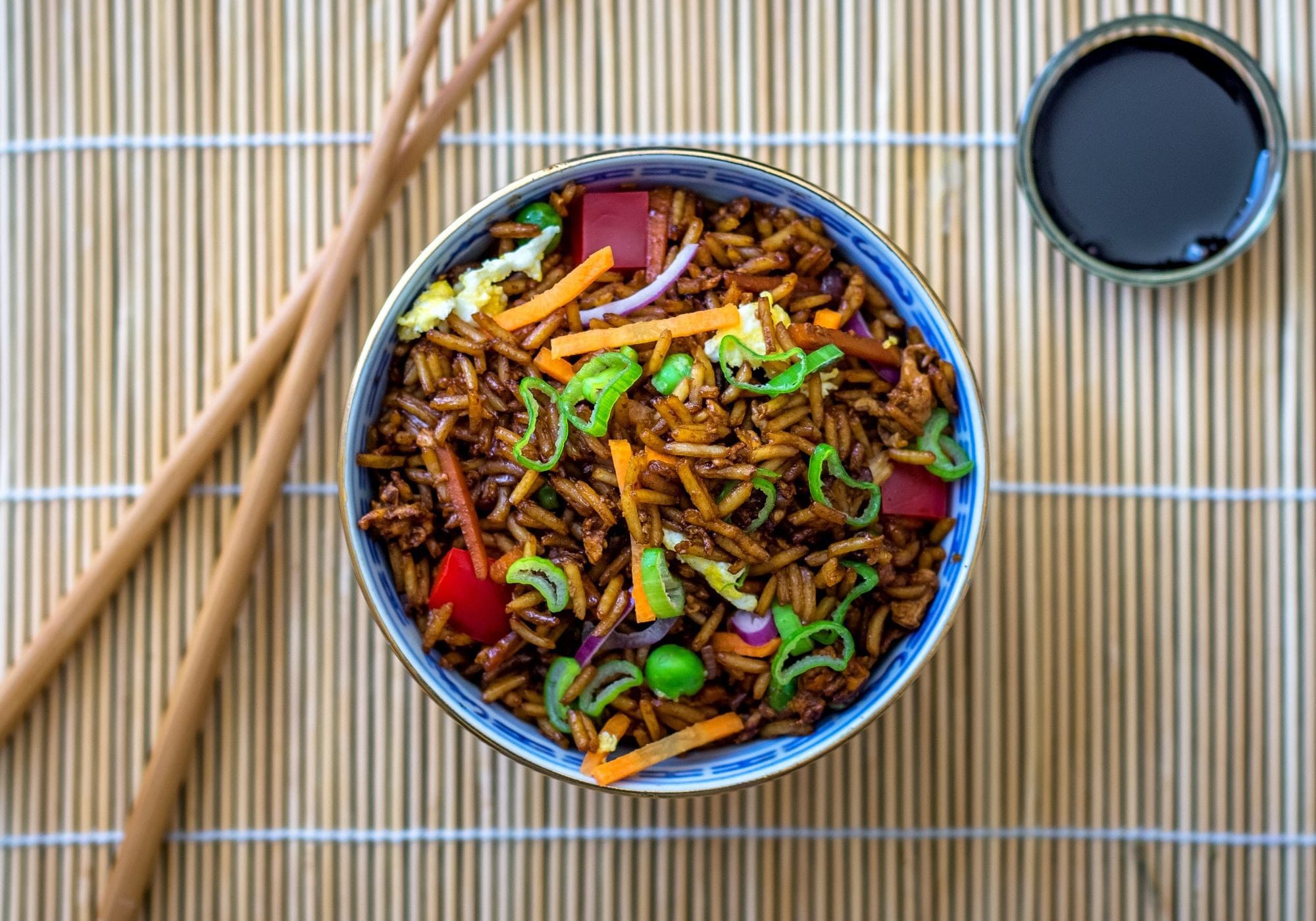 How to Make
Thai red curry fried rice
I always have a stash of these leaves in our freezer (they keep froen wonderfully well) and I definitely recommend using them to get that authentic Thai taste, but if it's too much hassle to find them feel free to omit…it'll still be delicious!
I love this rice because it's really a complete meal with the rice, vegetables and eggs (vegans can substitute tofu). Add any veggies you want, try it with a different type of curry paste… the possibilities are endless!
Serves 2-4
1. In a small bowl, mix the curry paste, soy sauce and water to form a smooth sauce. Set aside.
2. Heat 1 tablespoon of oil in a wok or frying pan. Add the eggs and lightly scramble. Scrape the eggs out of the pan and set aside in a small bowl.
3. In the same pan, heat the remaining oil. Add the onions, garlic and optional kaffir lime leaves. Saute until the onions begin to turn translucent and then add your vegetables. Do a quick stir fry (just until the veggies are slightly cooked but not too much!) and then add in peanuts/cashews and the rice.
4. Stir fry a little more and then add in the sauce. Mix well and then add in the scrambled eggs. Warm through and then remove from heat.
5. Serve garnished with the basil or coriander, chives and lime slices on the side. The fresh lime juice squeezed in and mixed into the rice gives it a wonderful kick!
Ingredients for
Thai red curry fried rice
1 x tablespoon Thai red curry paste
2 x tablespoons soy sauce
2 x tablespoons water
2 x tablespoons canola or vegetable oil
2 eggs, beaten
1/2 onion, chopped
2 x garlic cloves, peeled and sliced
4-5 kaffir lime leaves (optional)
1 cup finely chopped vegetables of your choice (I used a mix of bell peppers)
1/4 cup roasted peanuts or cashews
3 x cups cold cooked rice (ideally jasmine rice)
Chopped fresh basil or coriander and chives, for garnish
Lime slices, for garnish
Links to other recipes and useful information about this recipe:
Article recreated with kind permission of www.mistress-of-spices.com, please visit her blog to read more.